Hello all,

We're excited to announce that Flashing Lights' May content update is now live! This month's update focuses on the fire department, with the fire station having now been built, as well as a new tanker truck and water hose system having been implemented!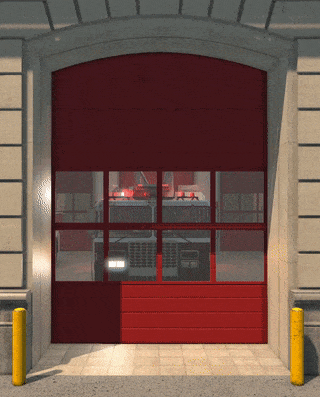 Next month will mark Flashing Lights' 1st birthday - it's been an incredible first year, and we thank you all for making it the continued success it is today. We can't wait to launch more content updates, enhancements and surprises.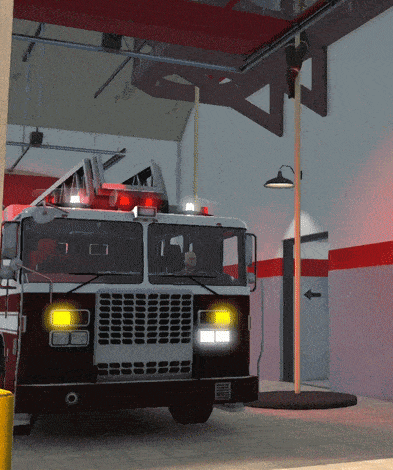 Next up, in the June update, will be a number of brand new EMS callouts. Read on for today's full patch notes, as there are a bunch of enhancements and bug fixes which have now arrived too.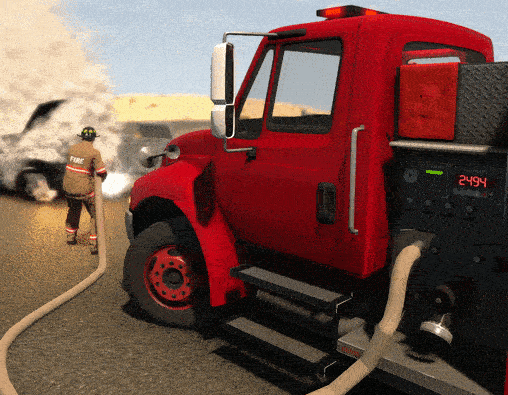 May Update Full Patch Notes
New
Hose system enhanced - you now need to connect trucks with a supply hose and then use the water hose from the truck to fight fires
Fire tanker water storage system added. Refill the tanker by connecting supply hose to hydrant. Tanker water usage depends on how many players are spraying water.
Fire department building introduced with work in progress interior
Functional garage doors added at fire station
Firepole added to the fire department building, which is fully slide-able
You now cannot move vehicle if hoses are connected
Parked vehicles system optimised
Parked vehicles now sync correctly in multiplayer
Added icon for multiplayer host player name tag in player list (Accessible via Tab)
Visual improvements for police station
EMS and Fire Department spawn point minor visual improvements
Added role menu spot at EMS spawn point
Fire truck #1 hose connection slots changed
Fire truck #1 water supply added, less than tanker
Happy birthday to Flashing Lights
Fixes
Lights adjustments for tanker truck
Every role change previously spawned another batch of surrounding props (fences, poles etc.) leading to performance drain
Changing camera view, weapons and crouch inputs are now disabled when chat is open
Person with Gun mission map tag now despawns after finishing the callout
Double map tags for Person with Gun calls fixed
Driver trapped callouts for Fire dept. had spreaders icon blocking left arm inspection. This has been fixed.
Cones obstacle radius increased for traffic to detect them sooner
Speed sign (20 MPH) had spawning issues leading to random cars or signs spawning instead, which has now been fixed
Mugging mission map marker for multiplayer clients fixed
Man with Gun mission renamed to Person with Gun
Tanker truck right side mirror was blocked in first person mode - this has been rectified
Fire truck #1 lights adjustments
Fire truck #1 texture adjustments
Fire truck #1 trunk tag moved backwards
Fire vehicles now spawn in the fire department garage. If all slots are taken up, they will spawn outside.
Firefighter player character now spawns inside department
Thanks,
The Flashing Lights Team

HAVE YOU WISHLISTED ROAD TO GUANGDONG?



Check out Road to Guangdong, an upcoming road trip simulation game from Flashing Lights publisher Excalibur Games!

Note: DEVELOPMENT OF FLASHING LIGHTS IS IN NO WAY IMPACTED BY ROAD TO GUANGDONG. NILS, FLASHING LIGHTS' SOLO DEVELOPER, HAS NO INVOLVEMENT WITH ROAD TO GUANGDONG.