MAY-HEM Update
What has science done?!
Okay, we know everyone's been asking about new dinosaur classes for the longest time.
We don't have any plans for that currently, but we've got the next best thing...
NEW FEATURE: MODEL MUTATIONS
Model mutations are new cosmetic items that can modify the appearance of your dinosaur character!





These range from subtle alterations to more overt transformations that may resemble other species.
To give everyone a chance to see how these work, we have partnered with the community to provide three default mutations, that you will have right from the start...

Store-bought model mutations come with a free skin, and are compatible with most of the existing skins in your library as well. For example, equipping an Imperius Acro mutation with the Biohazard Acro skin.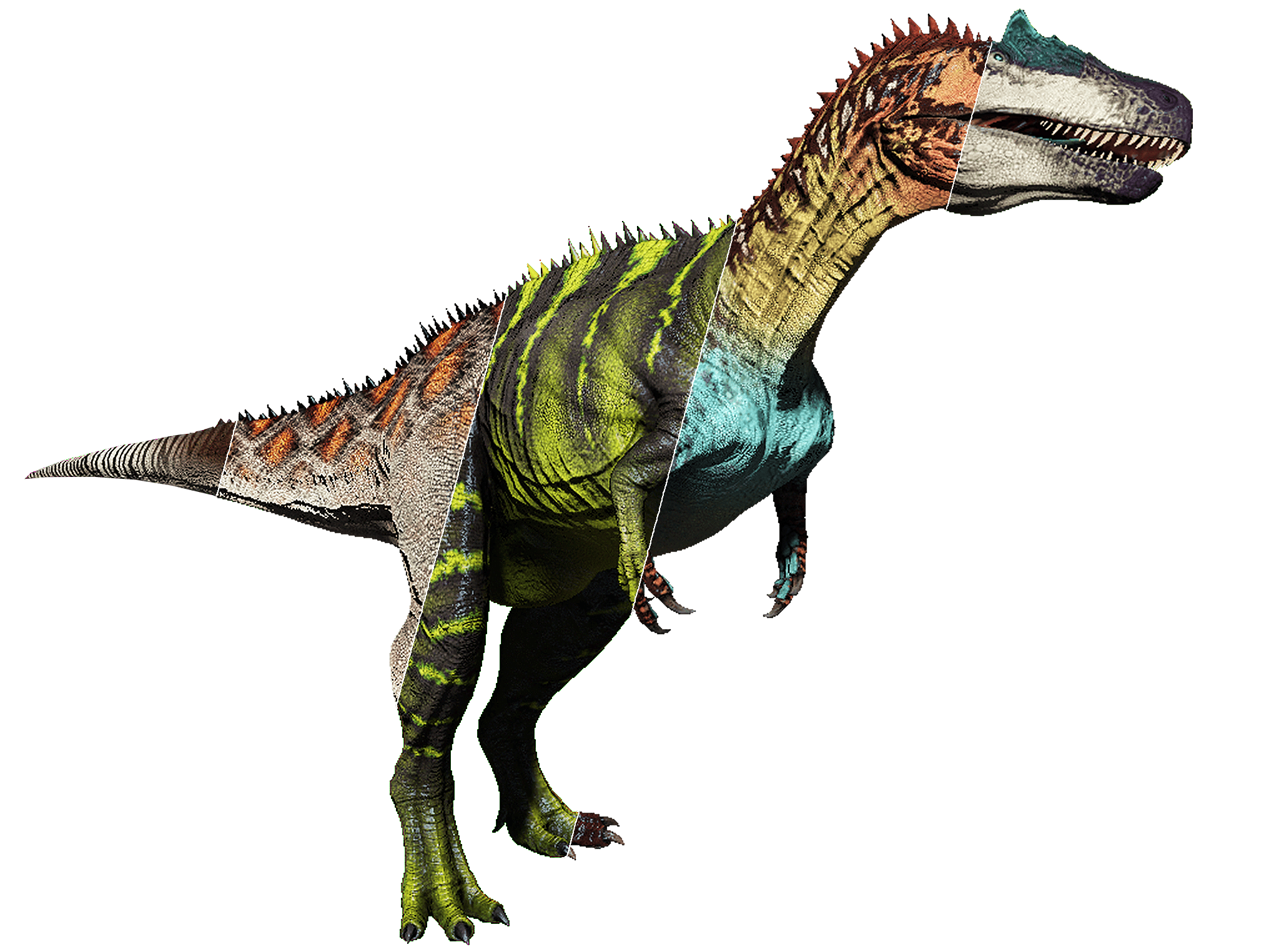 The only limitation when using mutations right now is pairing them with skins which already use a custom model. Items such as Spiked T-Rex skins, Feathered Novaraptors, Alpha Carnos, and Royal Dilos are therefore incompatible with mutations (for now?).

Special thanks to community members such as Dinobear, Velociboy and Mr. Troodon for spearheading this latest exciting addition to Primal Carnage: Extinction!


NEW FEATURE:SPRAYS
Have you ever wanted to be the next Banksy? Is inappropriate graffiti your bag?
Well, now you can leave your mark on the world by spraying these sweet new tags in-game!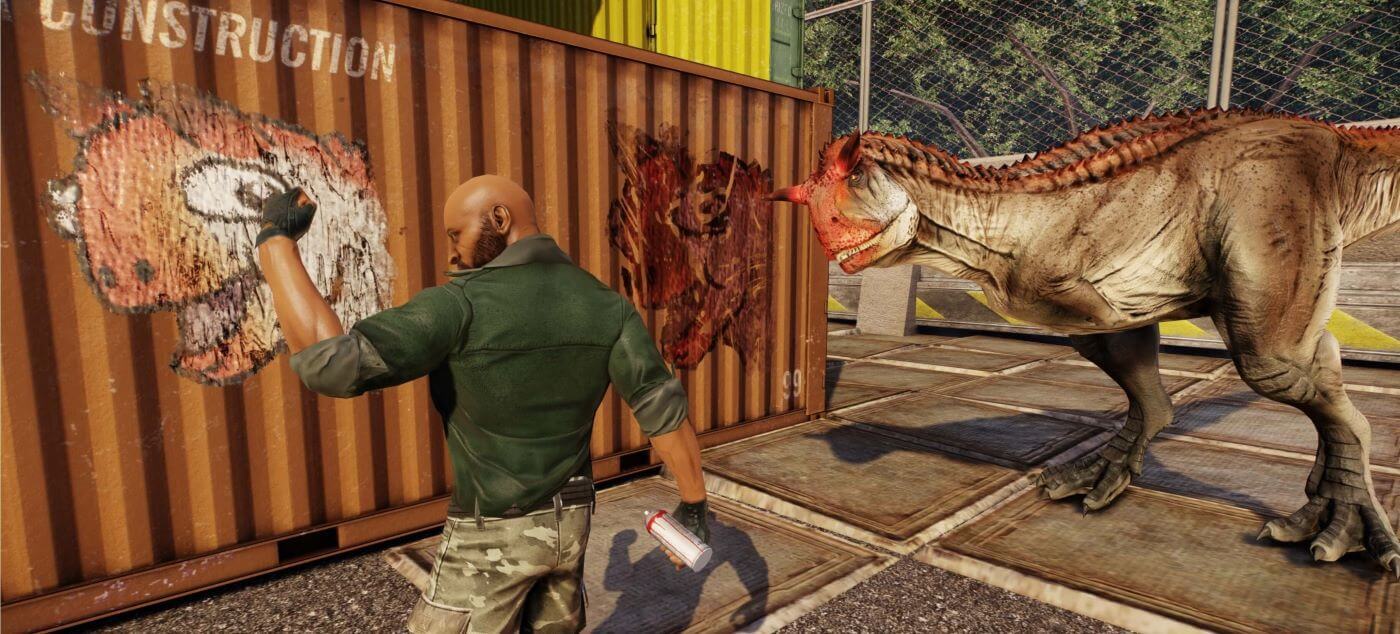 Sprays are a new type of free drop. Equip one in your loadout, walk up to a surface and press P to place it.

Sprays feature different styles depending on if they are placed by a human or dinosaur. Humans have those ever-useful opposable thumbs, so they use spray cans to make beautiful designs in living colour. Dinosaurs on the other hand, claw their designs into the walls using the blood of their enemies!





You're probably pretty familiar with these if you've spent any time on the official Primal Carnage discord.

The first wave of Sprays are based on the lovely server emojis that community members BBQ and SilentCicada graciously created for us. Different sprays can be equipped per-class, and to start you off we are providing you all with everyone's favourite Happy Carno.


"YOUR LUCKY PACK"
That's right!, humans now have their backpack slots.. uh.. back.

Pyro can swap in alternate fuel tank styles once more (3 new ones have even been added this update), and we'll be adding different rucksacks for the other humans soon. We're keenly interested to see what new items the community will come up with, now that this extra customization option is available!

BALANCE CHANGES

When PCE resumed development recently, we introduced health and ammo pickups for humans to use in the regular ranked game modes. This has helped with the overall pace of the game and reduced the amount of camping going on, but also put the dinosaurs at a slight disadvantage.

For that reason, the bigger dinos (Tyrants and Bruisers) are now able to heal faster when eating from corpses, and Tyrants receive more health from eating humans.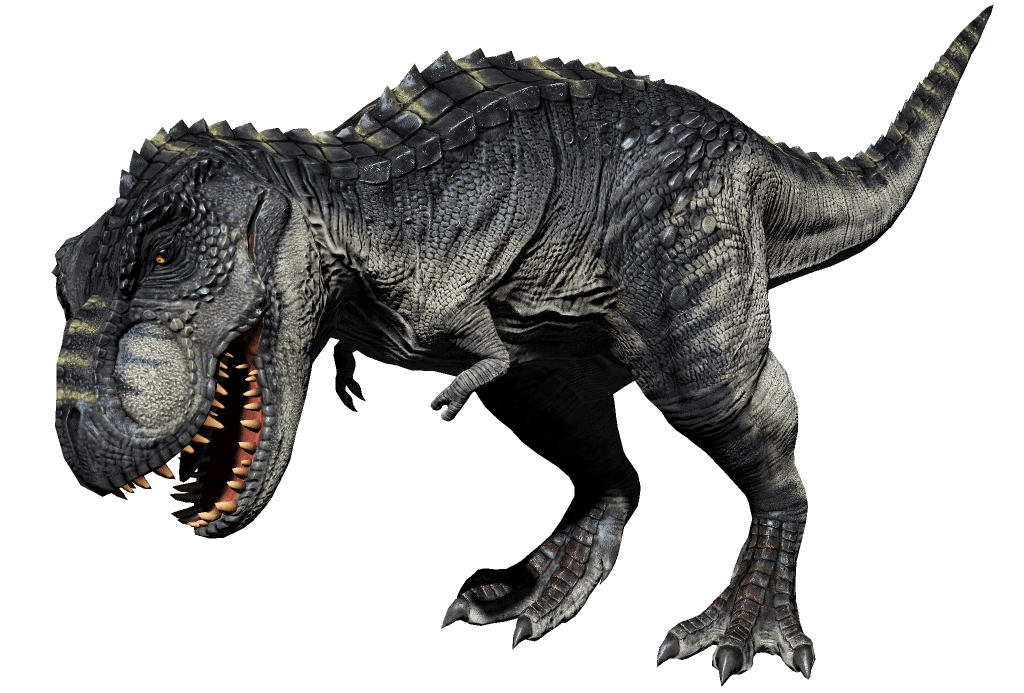 We hope these are positive changes that will make players not have to turn tail as Tyrant so much, allow Carno users to stay in the game more, and reduce the time you are vulnerable when feeding at a corpse. Tyrants these days have a much bigger health pool than they did when we started several years ago, and without accelerated healing speed it was quite a chore to restore.

Stamina drain is less of a worry for Carno and Spitters now, and Dilophosaurs now have larger spit globs with increased hit radius to make things easier (because not everyone is a precision venom sniper).

As for humans, their shotguns no longer have the effective range of sniper rifles, and the sniper rifle itself has higher scope sensitivity. For additional fixes and tweaks, see the full patch notes lower down..

STORE OVERHAUL
We've started the process of upgrading the Extinction Store to be more user-friendly.
A big part of this is allowing you to "try before you buy."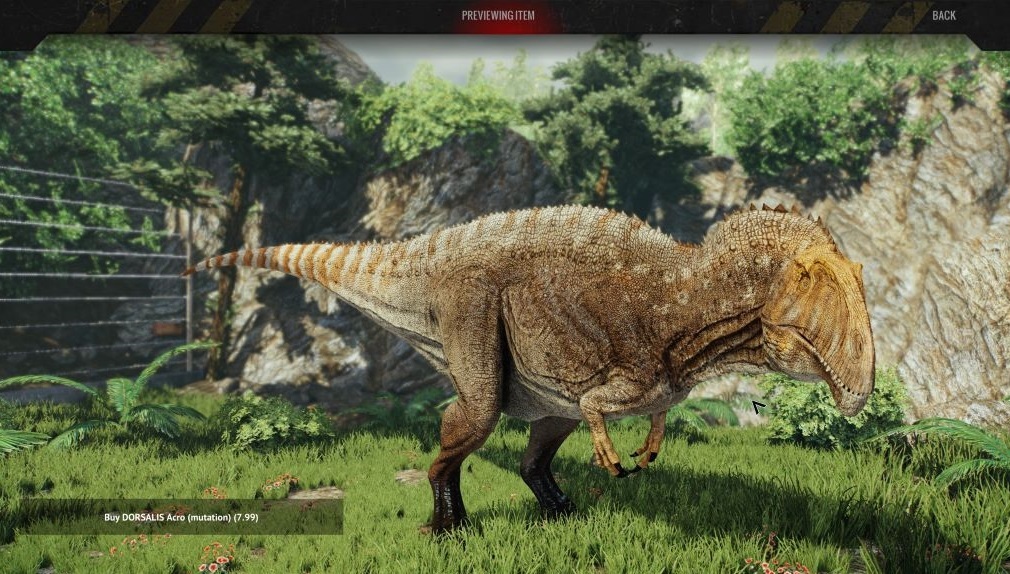 When you click on a skin or mutation in the store, it will be previewed for you in the customization screen. This lets you take a good look at these beautiful community created designs, instead of having to squint at a postage stamp version.

Notes:
- Previewing is only available if browsing the store from the Main Menu, not during a match.
- Other cosmetics (hats, shackles, etc.) and / or bundles do not currently support previewing.

DUDE, WHERE'S MY CHALLENGES?
Unfortunately we couldn't fit any new challenges into this update, but a major rework of the system will be coming soon. We want to make challenges more rewarding to complete and will be making some big changes to them that we hope people will be excited about. Stay tuned.

FULL CHANGE NOTES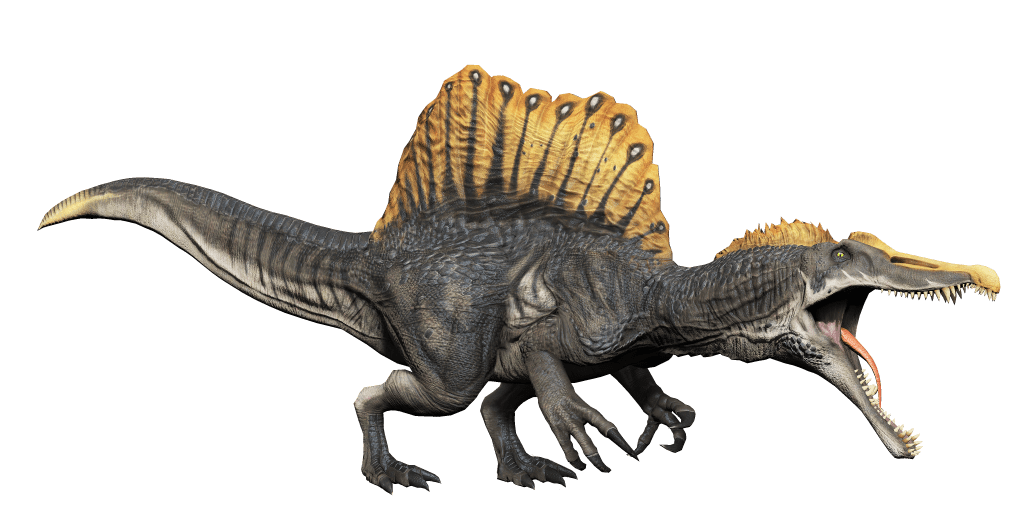 We'll be back in June with the Meltdown event. For now, here's the full patch notes for today's update...
NEW: spray customization slot added
NEW: model mutation customization slot added
NEW: store preview option for skins


PC-Borealis: various asset and collision optimizations
GTTC TheFalls: fixed missing sub-objective text
GTTC TheFalls: removed annoying river rock that tyrants were getting stuck on
PC-TheFalls: added more corpses to inside the dome area
PC-TheFalls: moved most human spawn points to outside of the dome


Spitters: increased base movement speed from 360 to 380
Spitters: reduced sprint stamina consumption rate
Cryo: faster stamina regeneration time
Dilo: increased size and hit radius of spit
Carno: reduced sprint stamina consumption rate


Raised max health of Spinosaurus from 4200 to 4400
Increased healing speed of Tyrants and Carnotaurus
Increased health received by eating humans as Tyrant
(was: victim health + 50, now: victim health +450)


Fixed players marked by Ptera roars not granting kill assists to the Ptera
Added +10 EXP assist for Ptera roar marking players


Slight increase to sniper rifle scope sensitivity
Reduced momentum transfer on sniper rifle bullet impacts
Reduced sniper rifle damage at maximum range from 60% to 50%
Tweaked damage falloff for default shotgun and Spaz12 to have shorter effective range


Fix for Royal Dilo eye glow & antlers not lining up properly (thanks to Shurrackia!)
Potential fix for Enforcer MK2 doing weird things with arm meshes
Fixed the human backpack slot, expanded functionality to other classes
Potential fix for creating TDM games using the Host Game menu
Added a bunch of new free drop items
Oh, and I almost forgot to mention...
IT'S A DOUBLE DROP WEEK.

LET THE MAY-HEM COMMENCE!