Hey guys, Chronojam has posted up the latest development blog over at the forums. I won't post the whole thing here instead I'll get you all to click the link below!
Apathbeyond.com
It also shows off the spanner for the allied forces!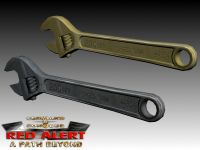 Go check it out, more news next week!