After a long time of delay, a long journey to pass a self challenged mind, a lot of try to gain some fund, and a lot of lessons that we've learned. We afraid and undecided, but "Something great requires great sacrifice, persistence, in order to achieve that. It is not easy, but it is not impossible". And now we came back with some little updates.
We've just return, the development of max war is now under the coordination. Well after we simplify the design of max war, we can continue with a more concentrated work.
The first update that we want to tell is The new UI Design. we bring a more colorful user interface, it's like a website in the game view, you don't need to open browser or type the url (lol :D ). The reason we make it like a website is all the things are synced into mysql database, there are a lot of datas. This user interface using the feature called Unity UI.
Oke next, the new things are, we've just reworked the 3rd person animation and add a vertical gun rotation to its character, we use enabled IK Control in Mecanim Animation System, so that the hand will follow and stick to the gun.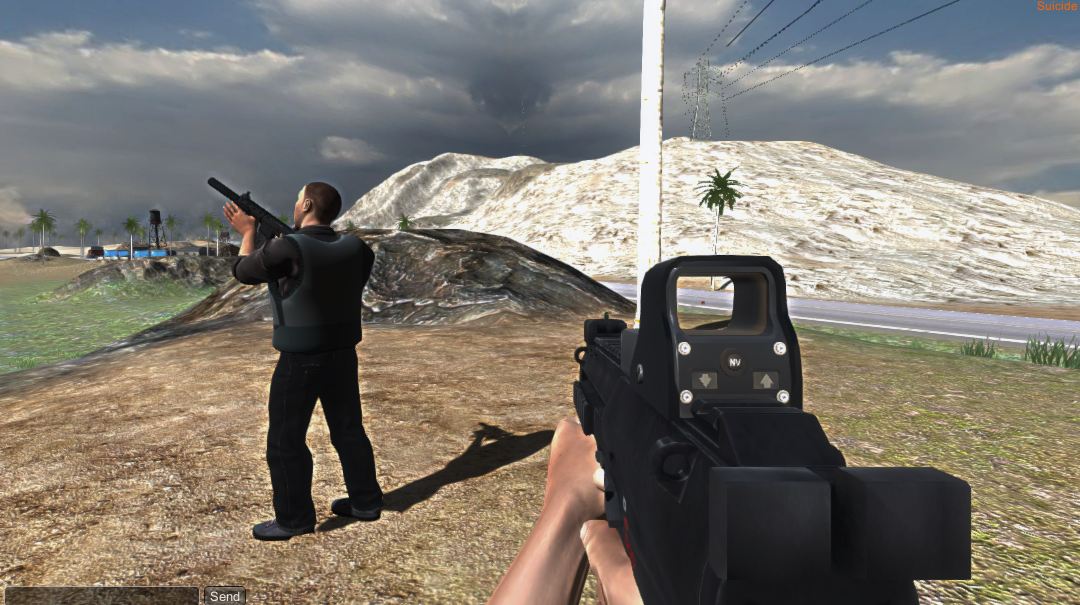 We also add 2 more animation statement, that is Pronning and Crouching. maybe there's also a gesture animation for the character since this is a survival game.
The demo is expected to be released in December 2015. The demo will including DeathMatch, Free Roam game modes. Maybe there's will be more than one demo, we will release a revision along the development.
The problem that we are facing right now is about the server since this is a multiplayer online game. We intend to let players host their own server, and we will care about listing their server into our game.
Donation Link : Goo.gl
Fans Page : www.facebook.com/MaxTrixStudio
IndieDB : Indiedb.comr
Unity Forum : Goo.gl
Game Blog : Maxwargame.blogspot.com