Hello guys
just finished trailer for my game:
What dou you guys think? Is it OK, or do I need to fix something before final release?
It is kinda longer than I wanted (1 minute, 1:30 max) but I just couldnt make it shorter and show everything I wanted to show. I hope that if I interest someone in the first minute, the second wouldn't be a problem.
---
I also made couple promo GIFs.
This one is a little gameplay instruction in 6 steps. Its 2750 frames and only 1.3MB :D Took a while to crush it that hard.

Also made couple of GIFs sowing customization options (themes, color palettes and custom editable color paletes) and available levels. I tried to make GIFs look good but too heavy. All GIFs in this article are only 3.5MB which I guess is not that bad for a GIF.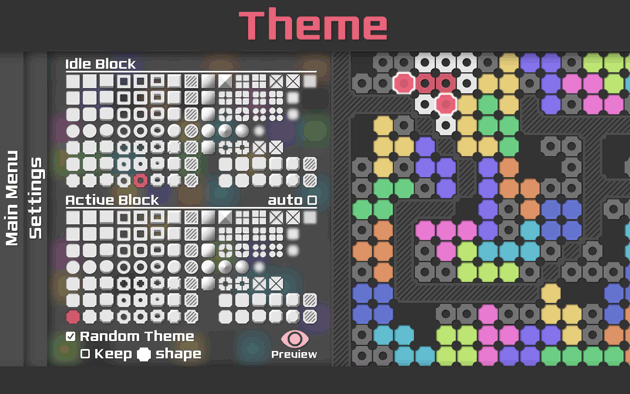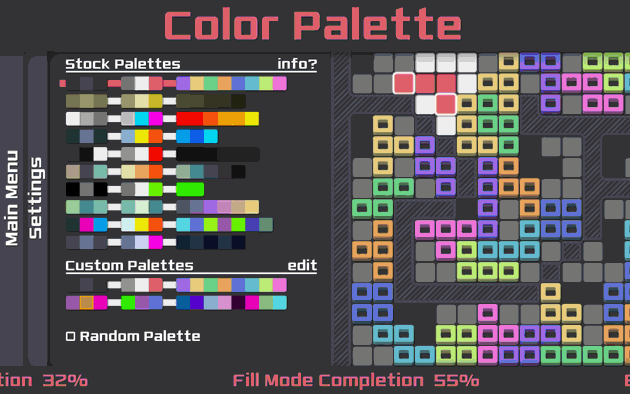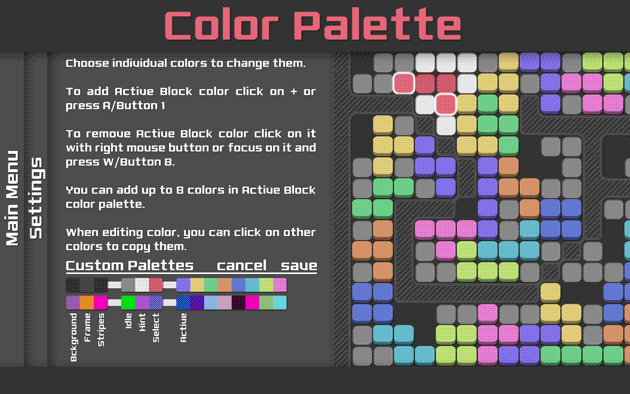 A couple days ago I finished dynamic aspect-ratio support so it changes GUI based on the screen aspect ratio so its possible to play without black bars on "square" monitors. I made little mockup screen about this.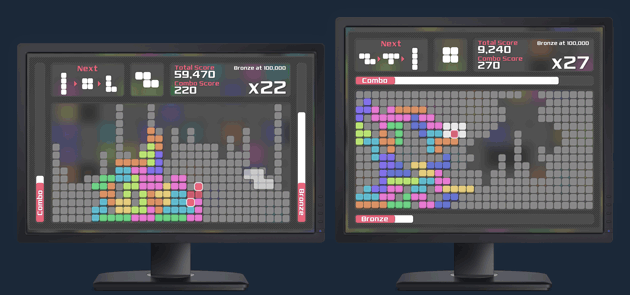 I guess thats all news I got today. Any feedback on promo stuff much appreciated.
Cheers, Leaghorn