Version 1.40 with many technical enhancements.
Math Combat Challenge version 1.40 is now available, with a 40% discount, and several important technical improvements. The most significant is an enhancement of the graphic quality in the game, which is also achieved through the use of dynamic resolution for those who like a fluid game with the maximum resolution available and the hardware installed.
The game also allows now that each graphic level chosen by the player enables a greater graphic visualization than in the previous version.
The Angel of Helheim, an immortal nightmare.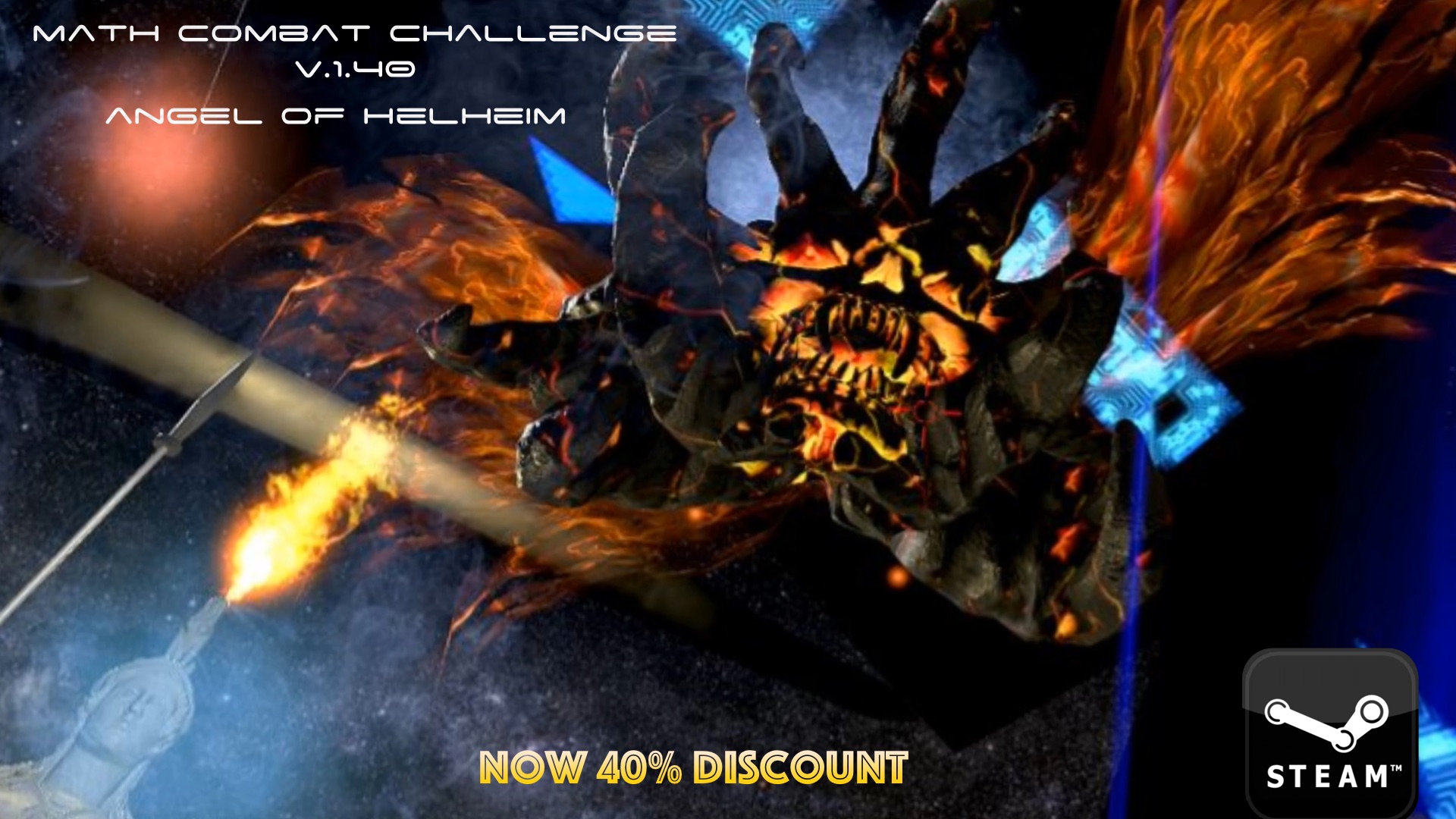 But the main element is in a new character, which is activated by default. This character is the Angel of Helheim, who has a particularity: he is immortal.
Throughout the game, this new character may be attacked, and he will flee. But he'll be back after a while. What are the features of this particular character?
First, he will randomly shoot the player. His shots are not harmful, but his persistence can make the player lose his temper, having to scare him off every time. In addition, and this is the worst thing that could happen to the player, the Angel of Helheim will destroy the numbers we need to solve the mathematical panels, which will make it difficult to finish them in the stipulated time. You can deactivate the Angel of Helheim in the config panel if you wish.
Now on sale.
Math Combat Challenge will be on sale for a few days, and in the meantime, we continue to prepare a new scenario for its children's and youth version, Math Classroom Challenge. New arenas for Math Combat Challenge will be available in next versions. What about a race? And remember: read the manual for doubts, everything is there. Have a nice Math Day!