The only bear that gives points and subtracts time.
That's the problem with Teddy bear. As soon as you see him bouncing along the area, you know that throwing some water to him will give you those extra points you want for your score. But, what happens meanwhile? You're losing precious time to clear the math operations you have across the stage, and the dynamic panels that appear anytime anywhere.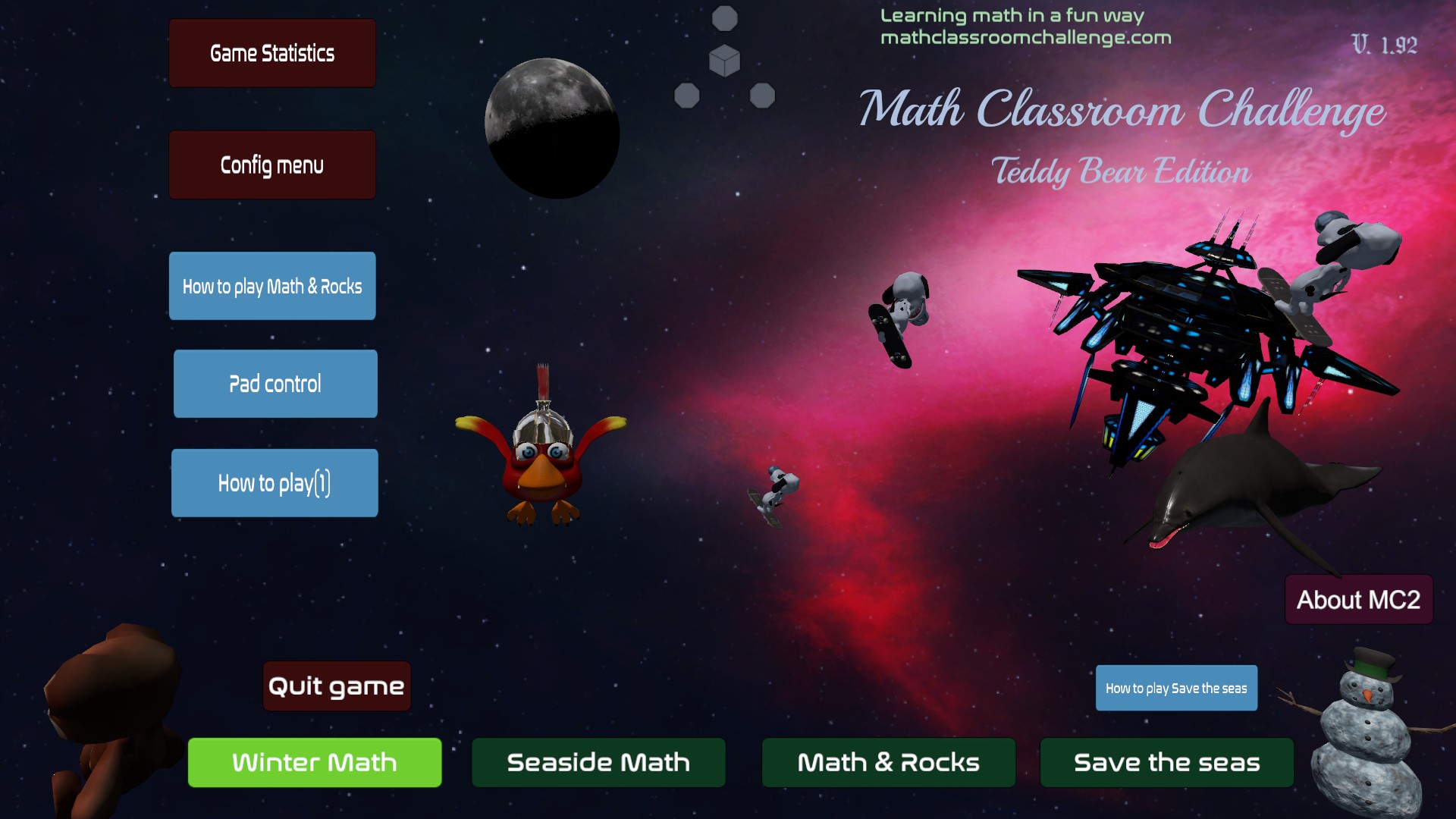 So, what do you do? As always, we create the game letting the player take his/her own decisions. We don't want to force the playe to do just one thing. The player can choose if the Teddy bear is up the work to find him and throwing water, or if it is better to concentrate on the work. Or maybe a mix?
The Winter area and the Summer area are the kingdom of the Teddy bear.
We have added the Teddy bear in the Summer and Winter areas. We think the player has enough things to choose in the Moon area, where the moon rocks must be collected in order to send them and the Helium 3 to the Earth. But if you'd like to see the Teddy bear on the Moon, just ask for it and we'll work it.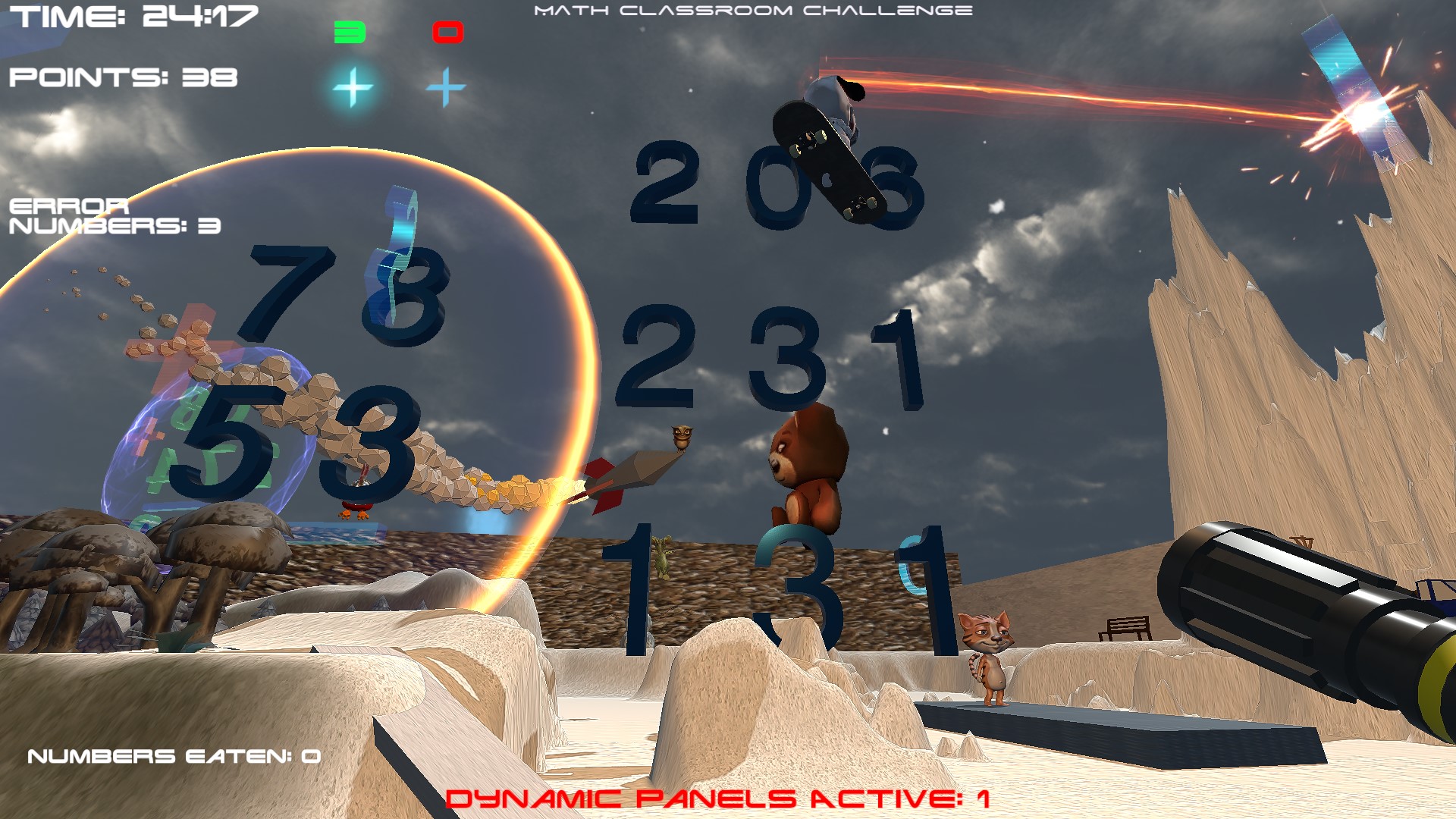 Of course, the "Save the seas" area won't have any Teddy bear, because the objective of this area is very different. By the way, the "Save the seas" area will be included on Xbox with the next version. We haven't included it because some minor glitches, but rest assured it will be included for free of course.
Mathematics move the world, and we want that the trip can be enjoyable from the very beginning. Thank you, and have a nice math day!