HTC Vive is mathematical here.
We're happy to inform that Math Classroom Challenge is now compatible with HTC Vive. The game integrates with SteamVR, so you can control if you want to play with your standard monitor or with the goggles. If SteamVR is not activated, we show three options to play when running the game from Steam: monitor, Oculus, and HTC Vive.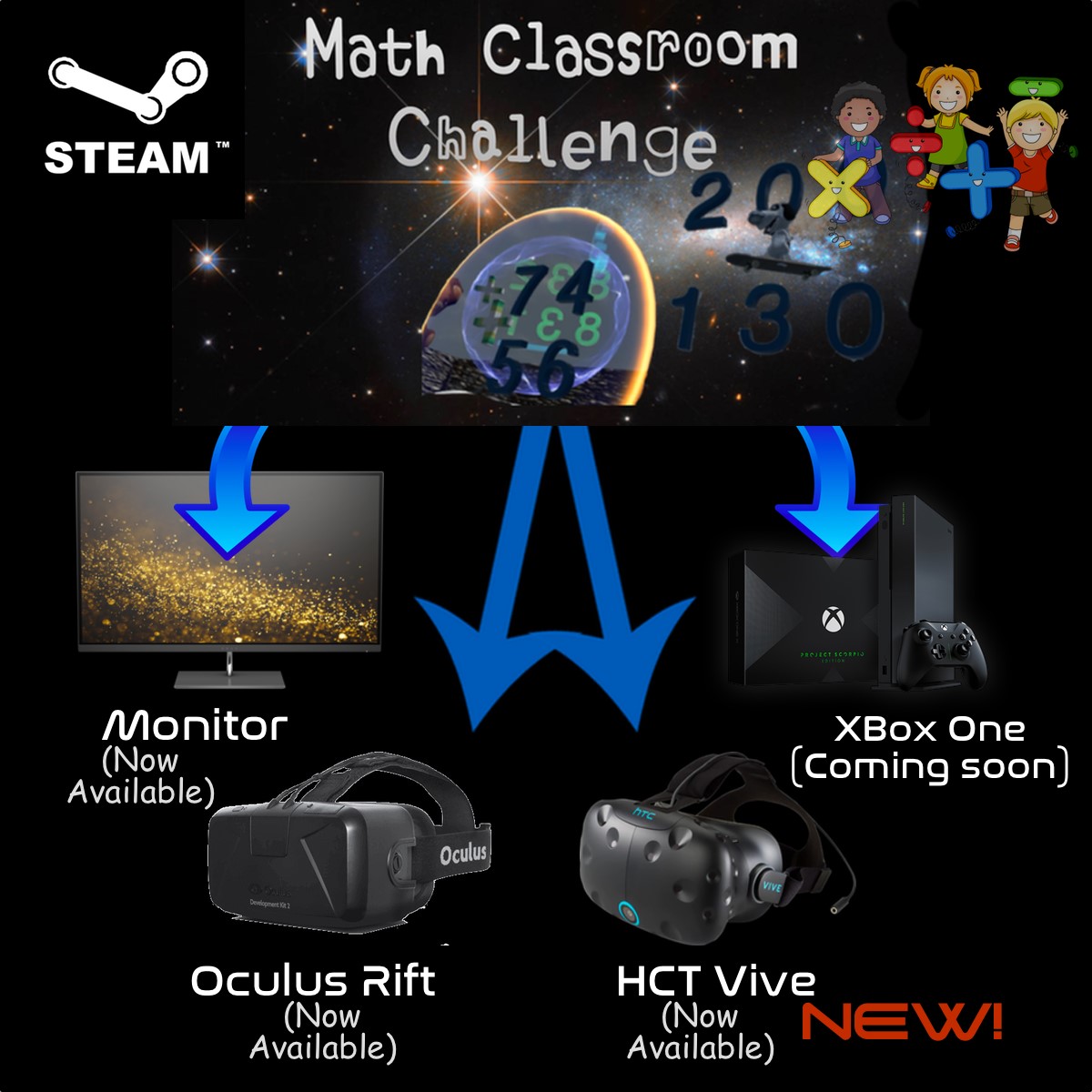 Playing with VR is great, is just another dimension and the feelings are fantastic. The same build has the three options inside, and we control by software if the game must run in standard monitor mode, HTC mode, or Oculus mode, activating the needed drivers in any case. This way you don't need to download different builds. It's simpler for us once we have achieved the programming, and better for the player because just one build is always on your hard/SSD disk.
And much more stuff coming soon.
But this is far from over. We're happy with the reception of the game and the comments, and we want to improve it. So, with version 1.70, we'll be adding a new character next week: Sam. Sam is a bird that likes to eat the numbers you need to solve the math problems. You'll have to be fast, because you don't know when Sam is going to appear and eat that number you need to finish the math panel. Sam can be deactivated if you want to.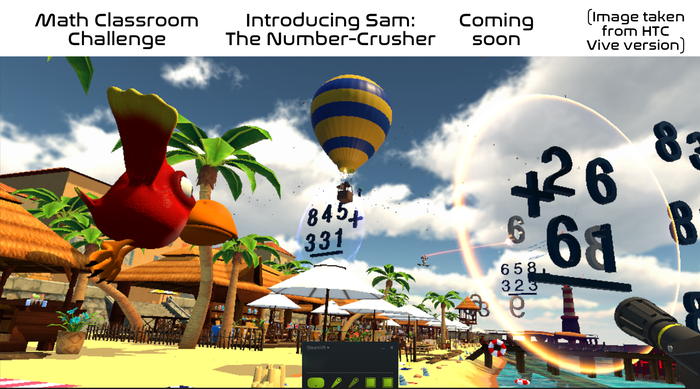 And a new scenario that will arrive soon. And will be quite different from the others. And a Xbox version too!
That's all for now. Thank you and happy math!