Xbox One, next stop for Math Classroom Challenge.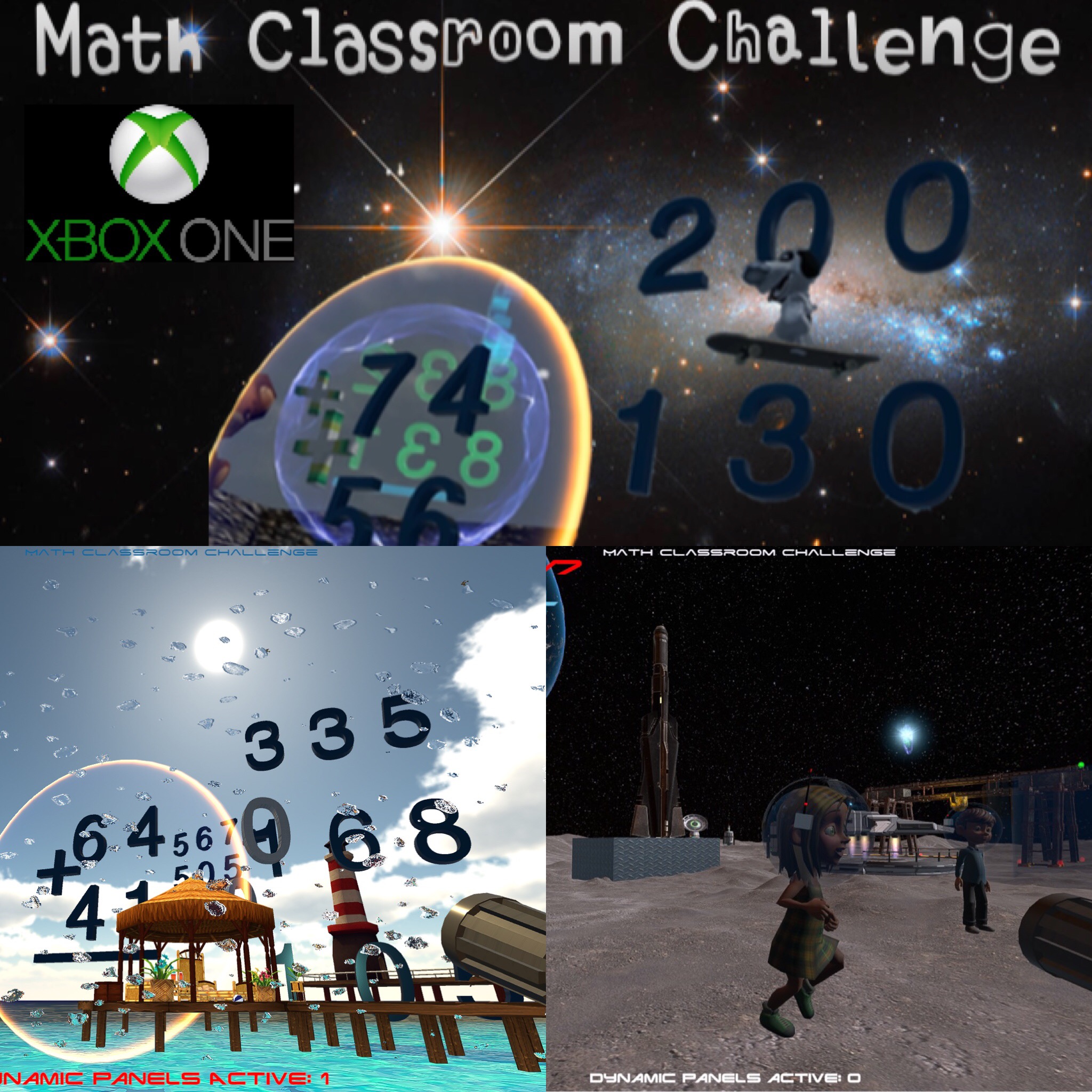 We have some news for you, and the first one, and the most important no doubt, is that we have finally ported Math Classroom Challenge to Xbox. The game has lost one of the scenarios, "Save the seas", but of course that's only temporarily, until we can fix some elements of this scenario for Xbox. Everybody with the game for Xbox will get "Save the seas" for free in a month.
The game has been completely adapted to the console, but those who normally play with the Xbox pad for Steam won't feel any difference, as the mapping of the pad is exactly the same. We have taken out some particles and shadows, but the game is practically the same when talking about image quality.
Christmas is coming.
As for the sound and main window, and also the winter scenario, we have added a Christmas environment with Christmas music for the children. They'll enjoy Benny the pet with his Santa Claus style, the Christmas tree, and the new character: Teddy the bear.
Teddy the bear gives more points.
This new character falls from the sky in the winter environment, and when you throw water to him he will give you some extra points, and will salute you with a good Christmas time. Maybe the most fun element of Teddy is how he bounces, we have added an extra bounce effect to make the children have a funny time.
New version coming, and new scenarios.
After Christmas we'll release the "Save the seas" scenario for Xbox for free, and a new scenario now WIP also for free, with new surprises and elements.
Free version for iOS.
Last, but not least, from now on, the iOS version of Math Classroom Challenge is free. With no ads, no tricks. Just download it for free, to enjoy math with your iPhone and iPad. And remember: you can also find the Steam version with VR options.
Meanwhile, we hope you enjoy your Christmas, and help your children learn some math in a fun way. Happy Christmas!