Some interesting news for you, my friends and supporters, let's start this great update step by step.

DEVIANTART CONTEST

First of all, an awesome contest that gives you the chance to win 100$ and a digital copy of the game for each entry. You can draw, shot a pic, do a cosplay or a sculpture, every kind of 2d art! Use your fantasy, read the rules on the link:
DEVIANTART CONTEST RULES AND PRIZES

DVD PACKAGE PHOTO PREVIEW

A nice image composit about the DVD pack you'll receive with the 50€ Reward. The Booklet includes a total amount of 16 pages, with nice art and illustrations from the game as the tradition of old games teach us.
The artwork on the DVD is still not definitive, but gives you an idea of the final product if the campaign will be a success.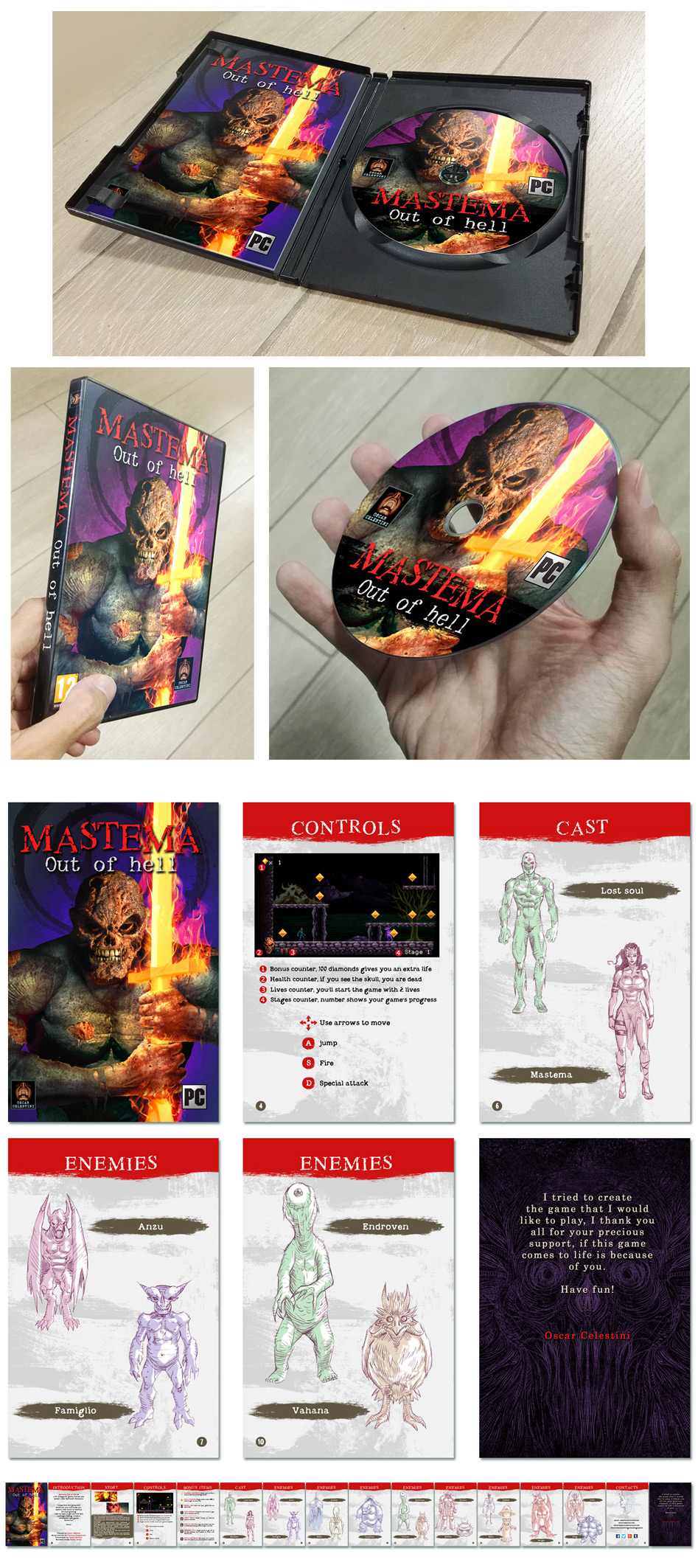 VIDEOS AND REVIEWS

And finally, we've got some friends who talks about the game! So proud about it, here a fantastic video from an important French Youtube channel Skiesgaming:
Surprises still not ended, another great article on the important website Gamester81.com, here the link for you:
GAMESTER REVIEW
The project is starting to circle around and lots of people love it and spread it to the world. I leave you the link to the Kickstarter Campaign to preorder your copy if interested and see you next update!
MASTEMA LIVE ON KICKSTARTER