Where do even begin? For starters I guess I'll say we've finished over 100 tasks we had on our Trello board and today im posting in a rush to get a Live Stream ready for tonight! If you miss it, I will post it on Youtube but you can join me Richard Seabrook - Designer of Gunsmith live on Twitch here:
I'll be live play testing the game. If you miss it you can check it out on Twitch as well.
Lets get something straight quickly.
IF YOU WANT TO PLAY GUNSMITH FOR FREE FOR 4 DAYS AND TEST IT FOR US ALL YOU HAVE TO DO IS JOIN THE DISCORD! Discord.gg
We will be running our play test session from these dates;
FRIDAY 20TH APRIL AT APPROXIMATELY 4:20 PM
UNTIL
TUESDAY 24TH APRIL AT APPROXIMATELY 4:20 PM
( we may allow longer if you are lucky )

So whats happened, well. In a nut shell. I have overhauled the lighting in UE4 to make it look Epic. Ed has been coding like a madman to install tonnes of new features. I have 3D modelled until my fingers have bled and now we are happy to announce we have finished version 15 and we are ready for a pre-launch play test.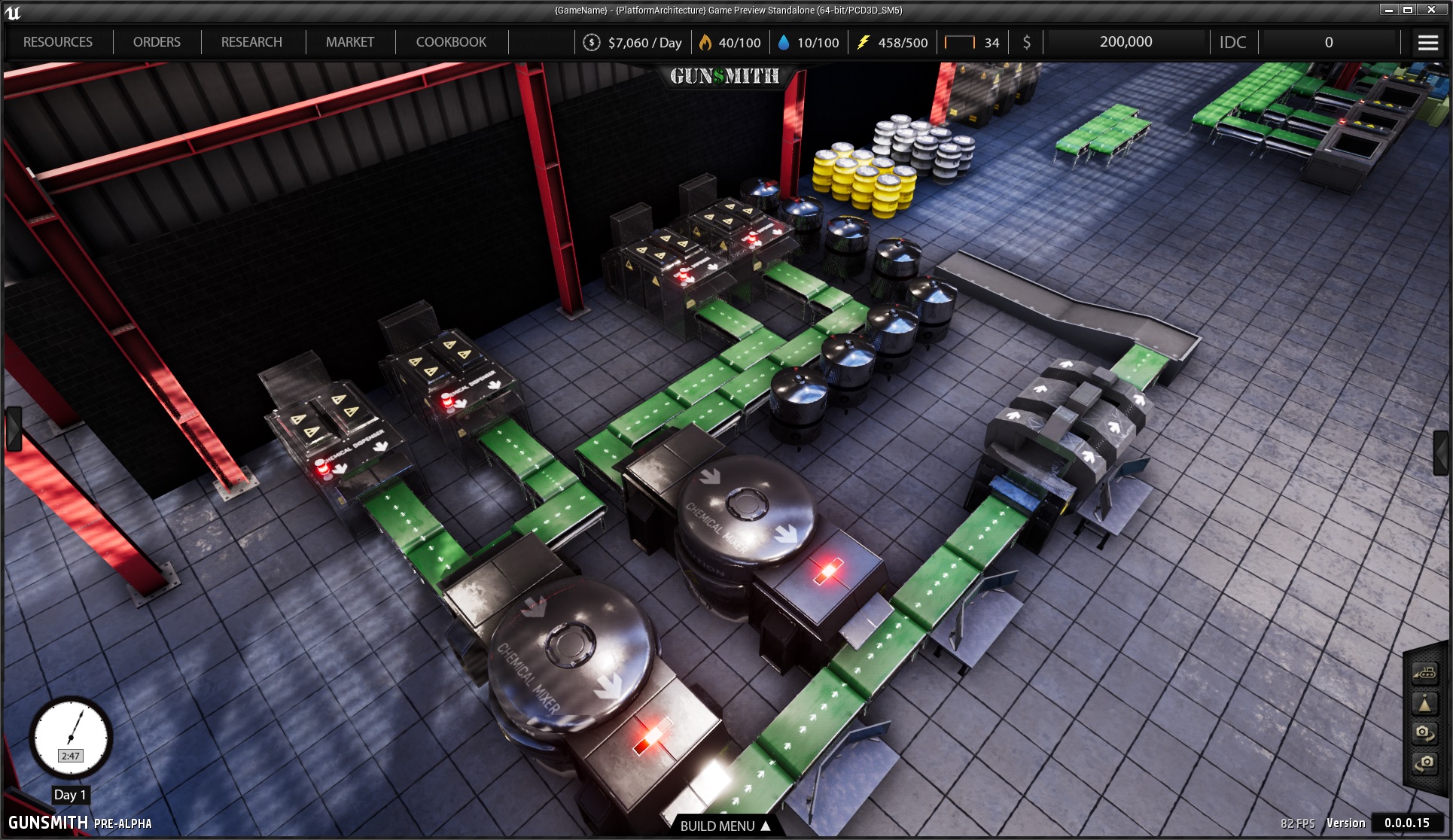 We have been working on the UI like CRAZY. Added demolition tool. Added loads of new icons and UI improvements.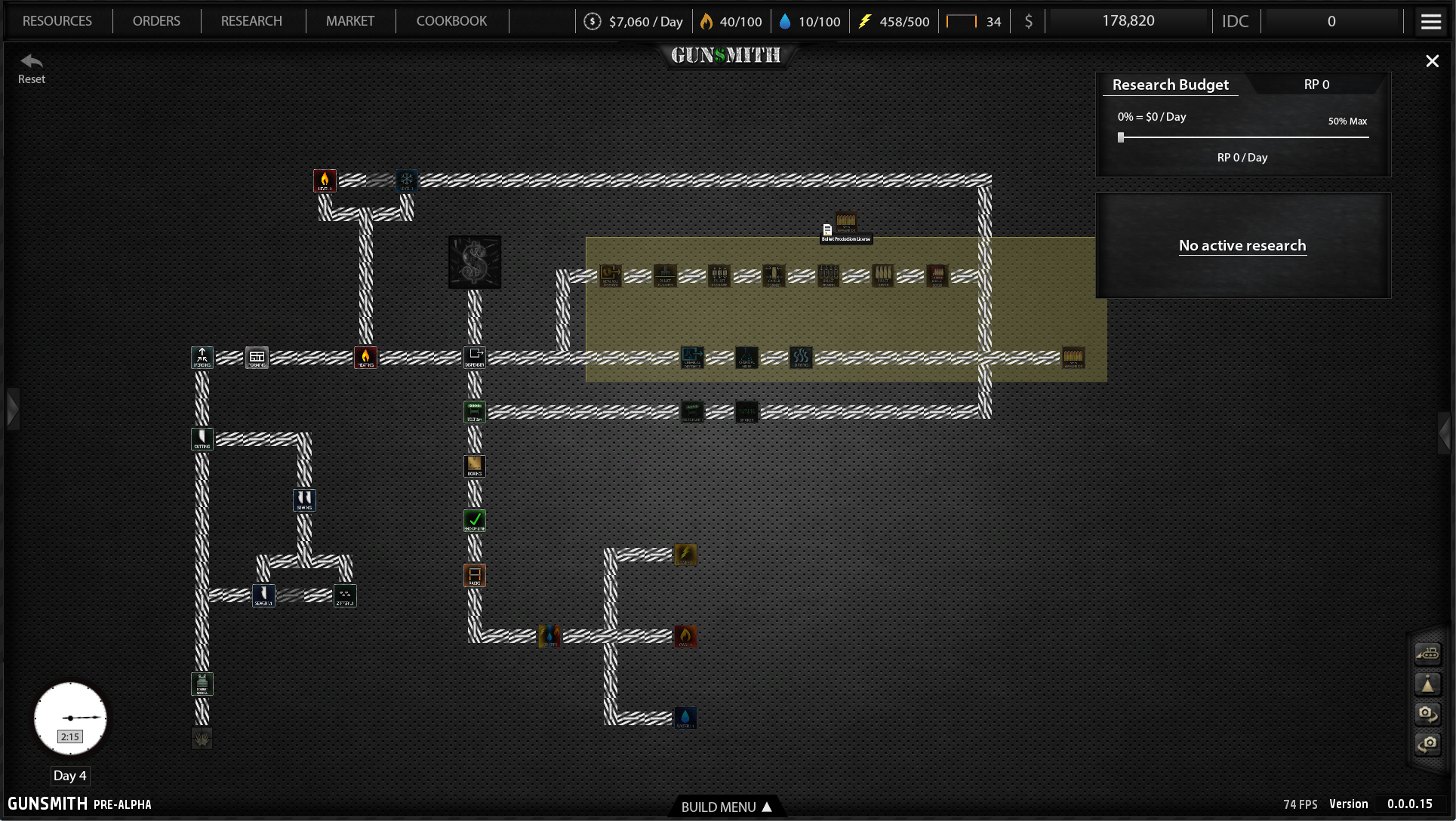 We have finished our Version 1 research tree which we need to tweak but it works amazingly well!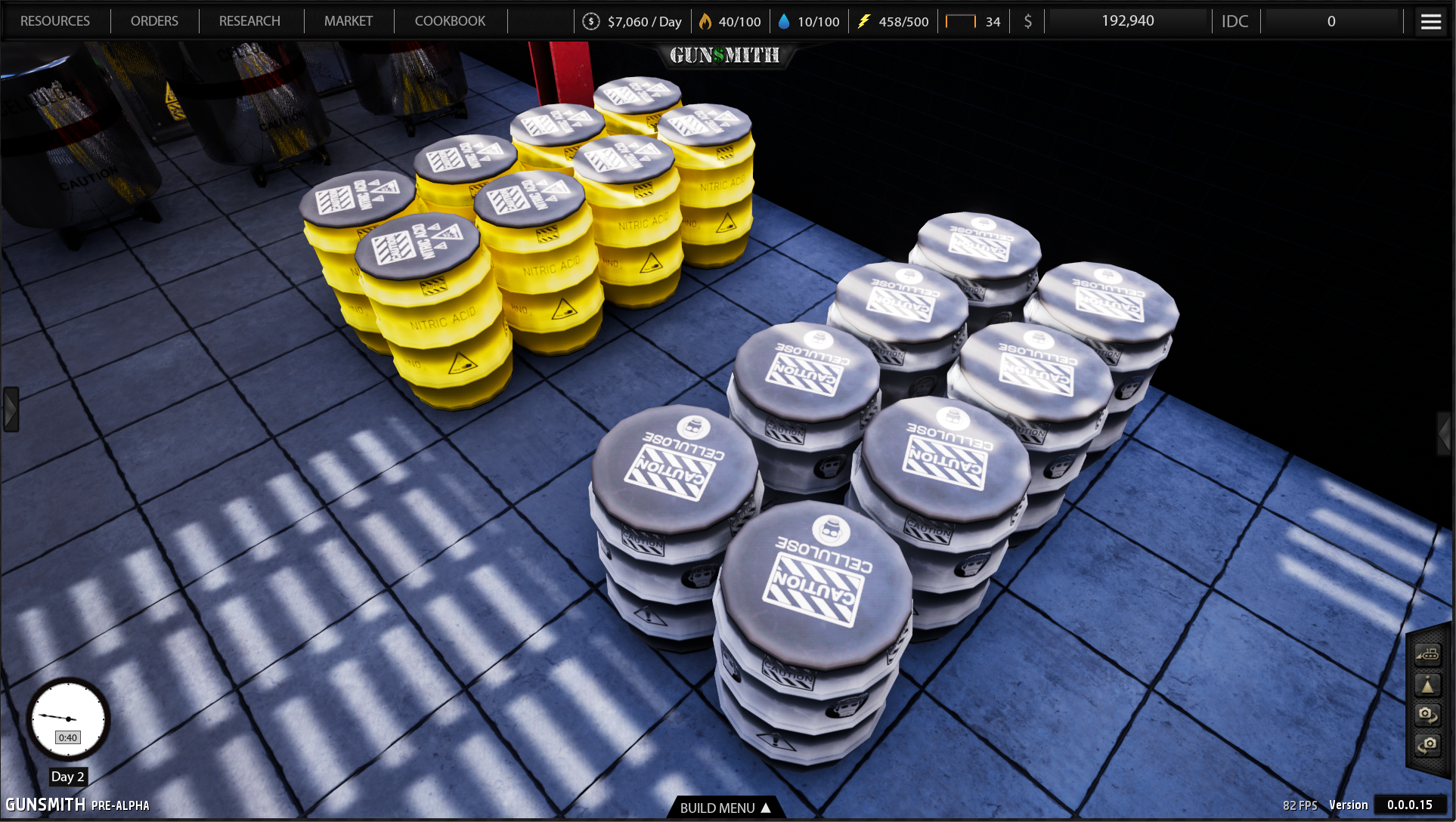 Added loads of cool new items like Chemicals to make gunpowder!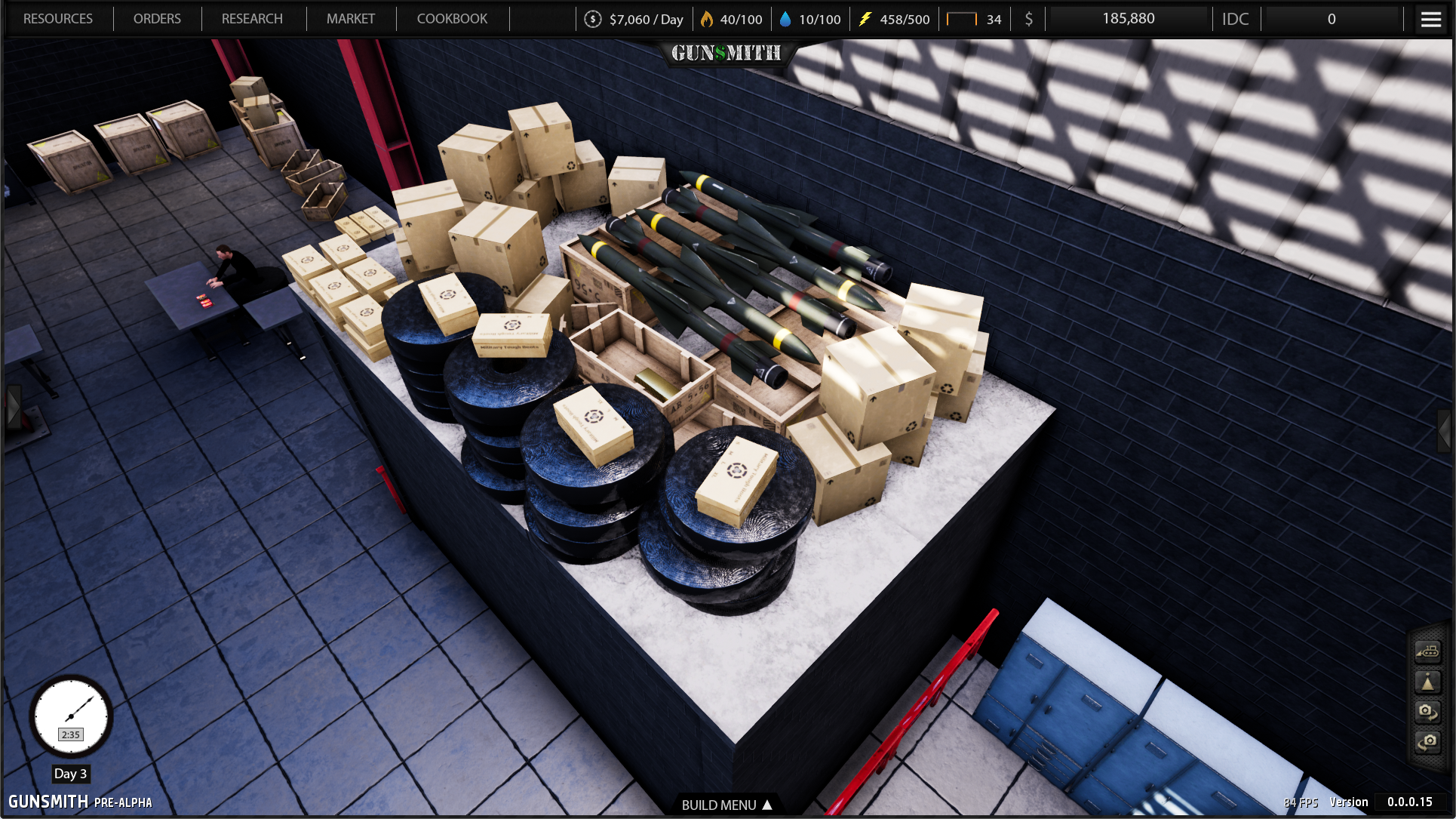 Updated the factory to make it look way cooler!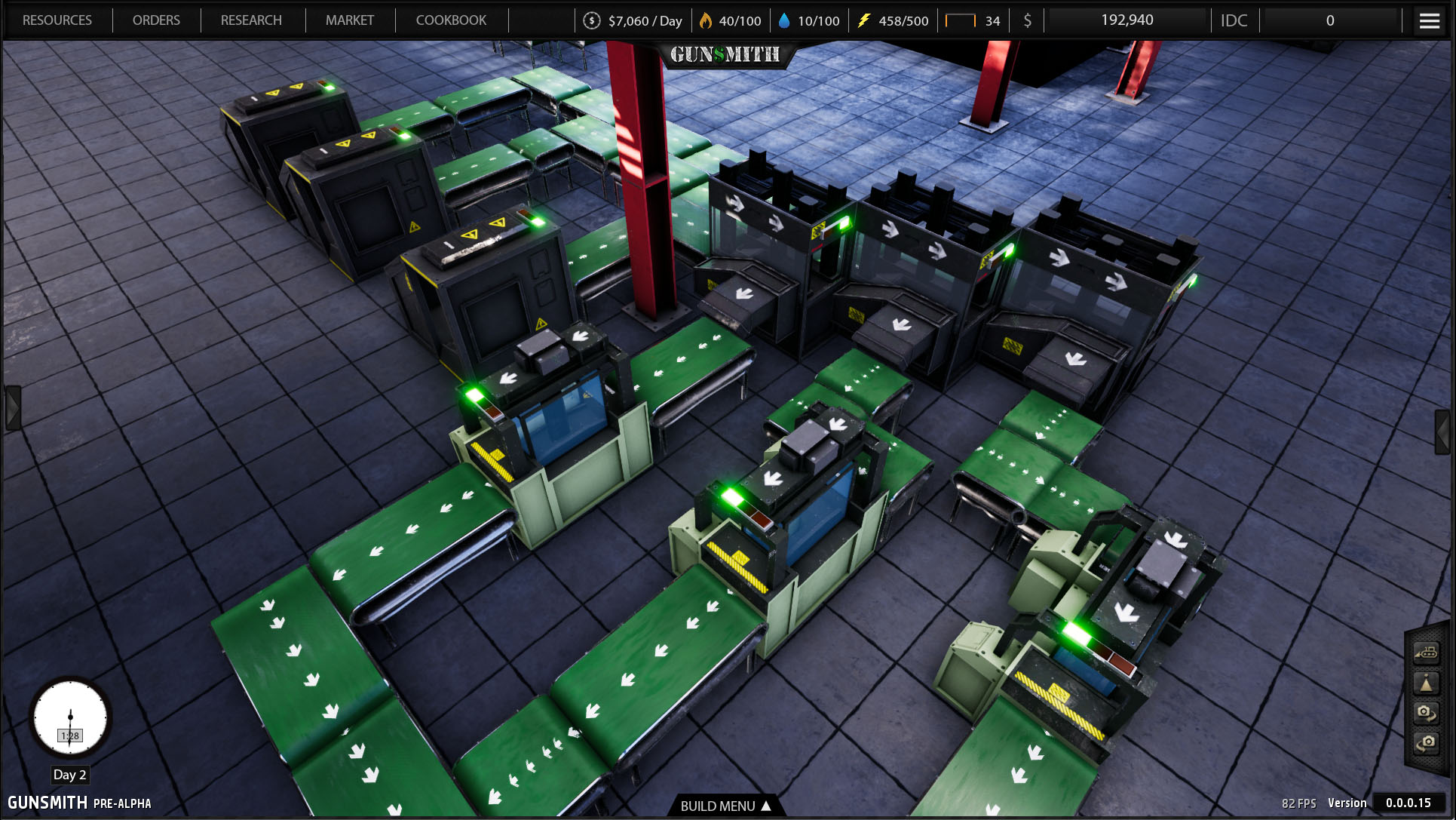 Added loads of new machines to make items in the factory!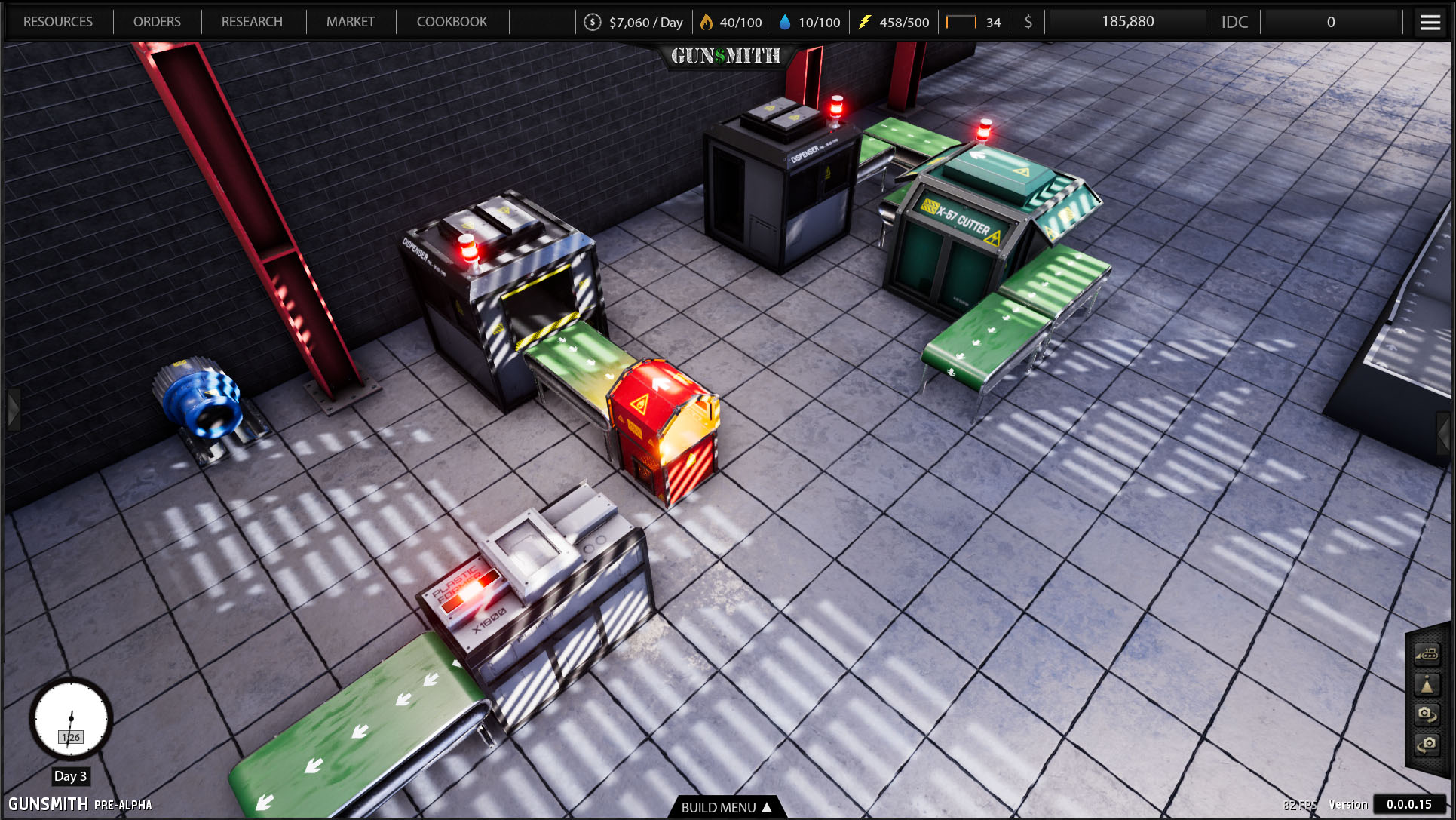 Greatly improved the lighting and environment!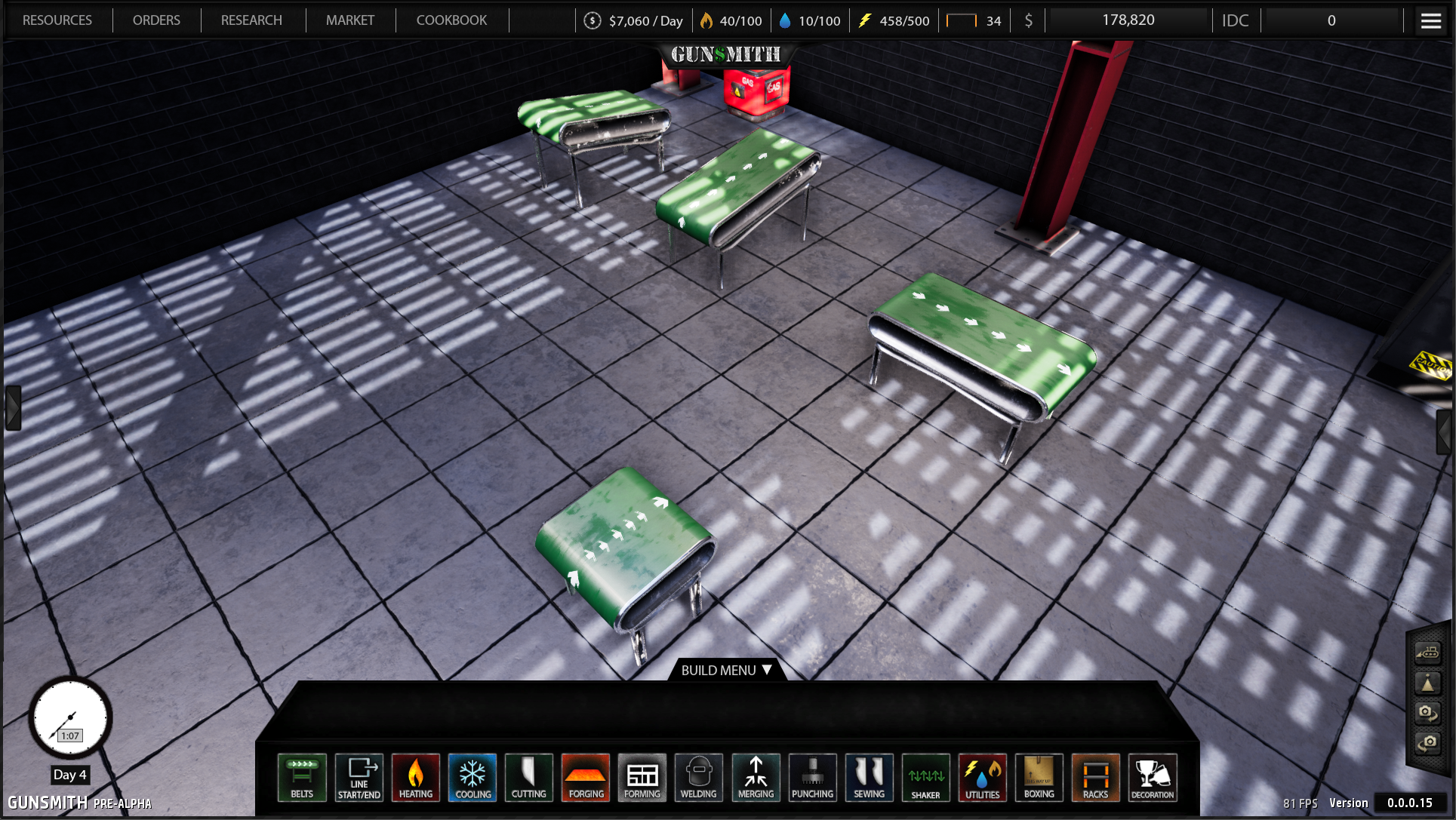 Added new belt types for inclining and declining belts!
This is just the tip of the iceberg! Now that we have broken the back of the development we are going to be posting way more in the run up to our play test and our launch date which we will release soon!
Enjoy the stream. I will upload it to the official Youtube channel once we are finished!