In the Goblin Slums, we can still see the aftermath of the Massive Giveaway Brawl that happened last Friday.
Broken windows are being mended, chunks of random wood are being recycled, and dwarfling urchins are literally leaving no stone unturned, hoping to find a code left over…
The Orkish Recruitment Agency is pleased to welcome all of the new Brawler Masters who were strong enough to come home with a code. May their Teams earn their rightful place in the Screaming Saltire upper divisions!
It is our duty to instruct you on how to start your glorious career in the Arenas, so here's a brief guide, and feel free to contact us in case you need further help.
The first step, for everyone, is to register here – you'll need to confirm your email address, so use a real one!
Once registered, after validating the email address, who managed to grab a code and keep it safe will be able to redeem it here
While the code allows a Team to play as if they paid, don't despair! There's a Free Trial available to everyone anyway! Keep reading…
Ok, you are registered, you validated the address, you redeemed the code if you had one… let's get ready for the fight!
Visit your Team's page (linked pretty much everywhere), in order to Create the Brawlers. If you want you can pick their name, race, and bonus attribute… otherwise just leave the defaults, they are ok.
Finally, sign your Team in the Conference. Don't forget this step, or your Brawlers will be just waiting there, bored to death… and bored Brawlers tend to be quite troublesome…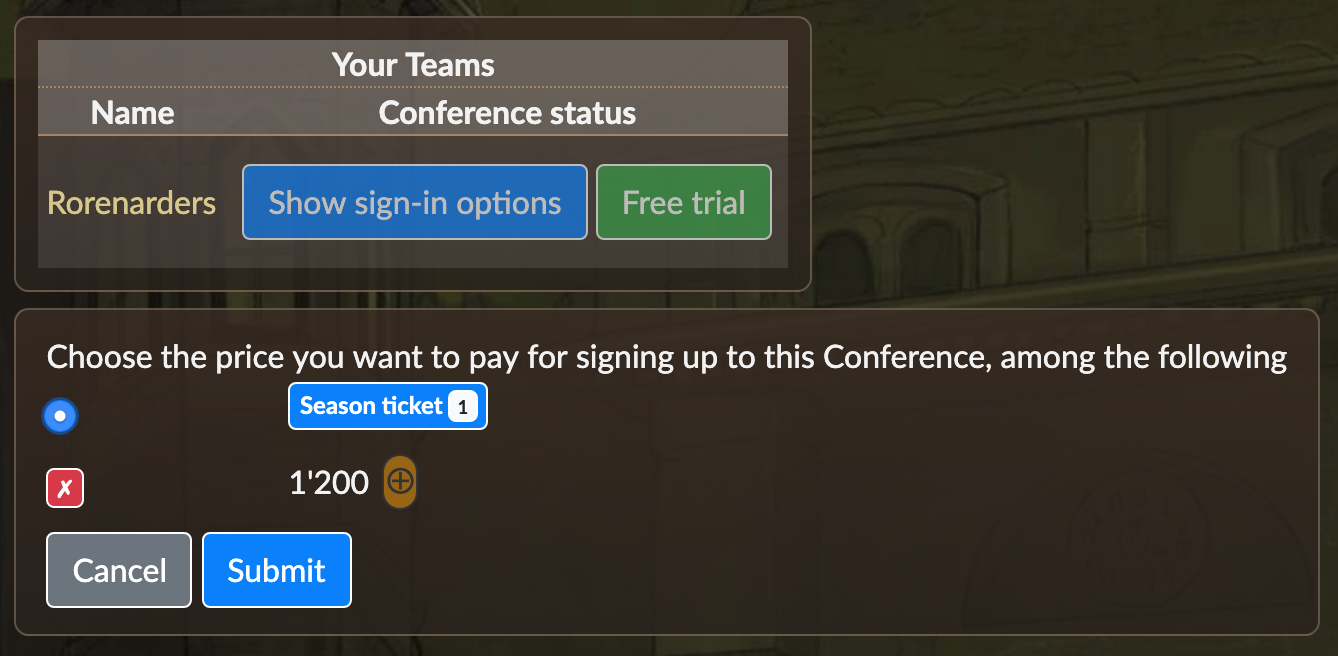 After you are signed in… you'll just have to wait!
Because, you know, Ork Manager doesn't hate you. It doesn't require you to stay always online, always alert… you never have to set up an alarm at 3am… you just have to open it once every 3 1/2 days, and chill.
So, wait for the next match to be drawn to know which will be your opponent, and then prepare to beat him or her!
This Guide should help you understand how the lineups and tactics work, but you might figure it out yourself… just don't forget to login ;)
See you in the Arena, and may your Team ever be glorious!