Our TechTree just got a complete overhaul, and we are now very happy with it. That's why I thought I'm gonna talk about it in this latest post. The old TechTree didn't really feel right in the game. We also had some logical problems with it so that we redesigned it and added some new stuff.
The basic idea of the TechTree is as follow:
Each building in MarZ Rising can be upgraded up to 3 levels. Those levels have to be researched in the TechTree. There are buildings which are available from the beginning of each mission, and others have to be unlocked first through the TechTree. The TechTree is available as soon as you build the TechCenter. So you will have to keep a good eye on it. Once it gets destroyed you can't research anymore until you build a new one. So far – so good.
New TechTree to the rescue!
The new TechTree now introduces three research slots. That means, it is now possible to research three upgrades/buildings simultaneously. Although only the first slot is available at the beginning. The others have to be unlocked by researching and upgrading your TechCenter.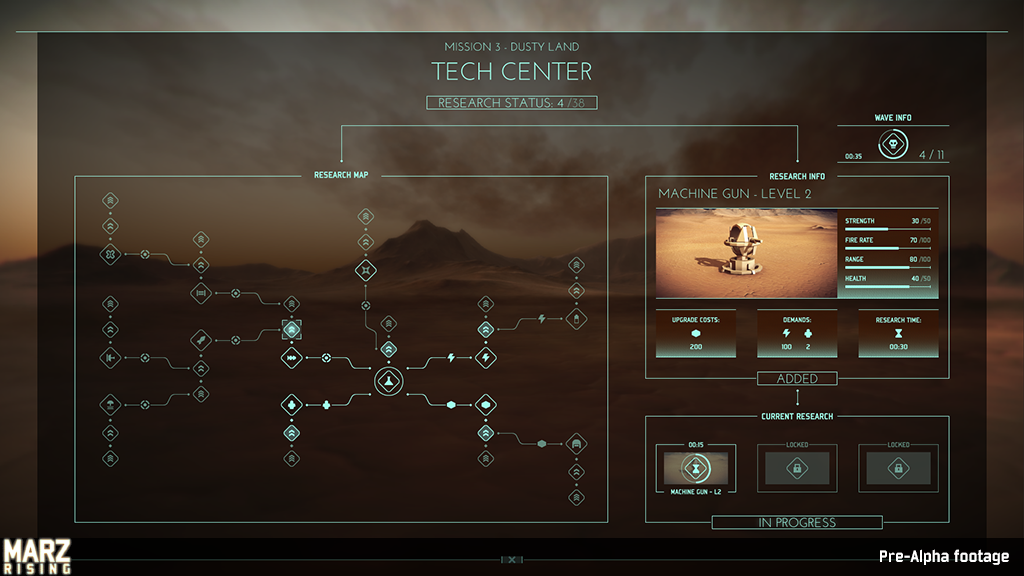 The operation is as follow: First you choose which upgrade or building you wish to research, you then add them to an available free slot. When you are done, the TechCenter starts to research it automatically. As soon as the research is complete it gets unlocked and you can upgrade your building or build a new one.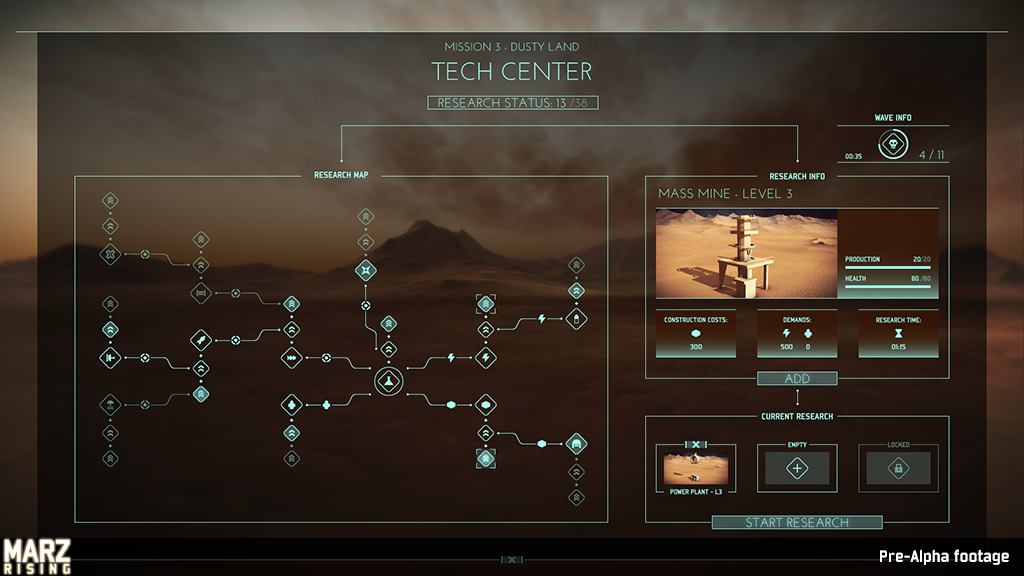 With the new TechTree we also introduced a new SuperWeapon building. Previously, the superweapons were unlocked by the TechCenter which actually didn't make much sense and was just too confusing. I will talk about the superweapons in a later post.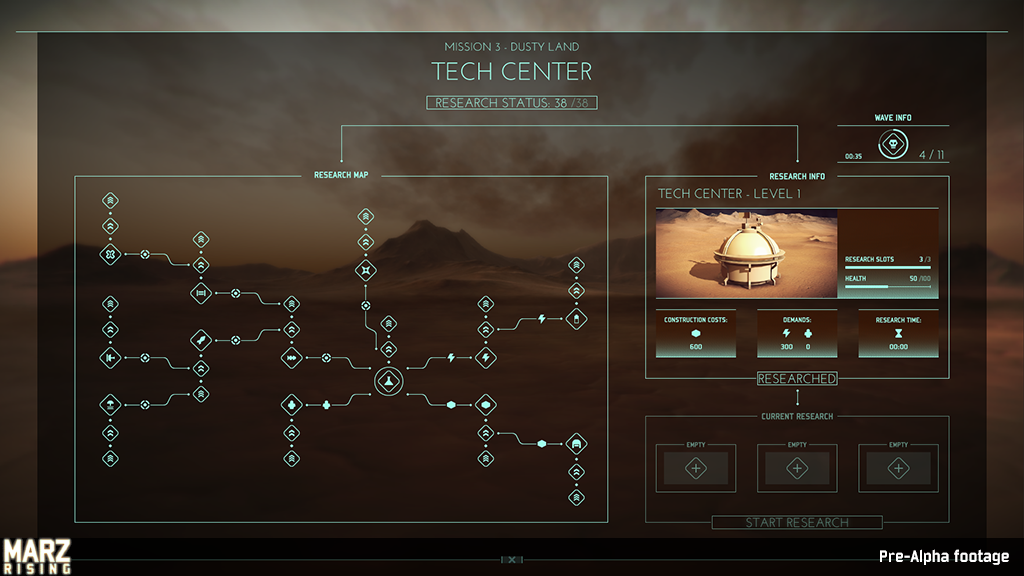 That's it for now, while Miriam already did the redesign I still have to implement the new TechTree so therefore I cannot show you some nice animated pictures – will catch up as soon as it is ready.
Cheers
Marc