Mars Lander Builder v1.2
BGP Level Builder 1.2 features Menu Bar buttons to bring mobile level editing to new levels of ease and fine control:
Edge Toggle: Switch between straight and slanted edges
Control Modifier: Replace Objects and disable the auto-tiling system
Alt Shortcut: Swap between similar Objects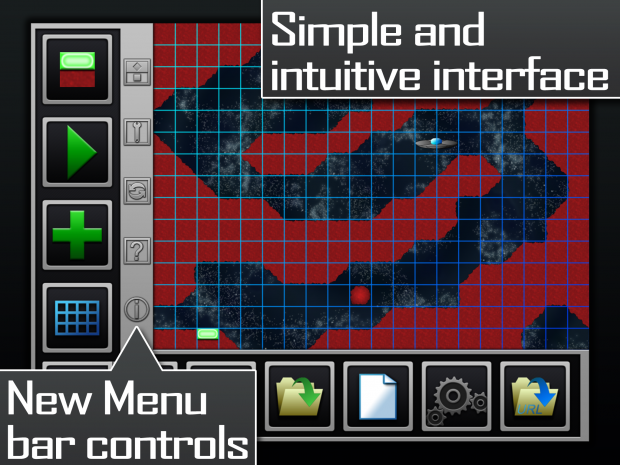 Build for Free and make Money!
These new tools should greatly assist aspiring Level Designers to create new and fantastic levels for all to experience, and you can earn some coin while you're at it! Simply use an ad-based link shortening service as outlined in this video. Even if you're not interested in monetizing your content, it's still super-easy to share level using the Click to Play feature. Level Codes can be embedded in URLs which load instantly in the Free Online Runner.