News Post 07/11/12

Hello again fellow castaways, it's been just over 7 months since our last progress update, a long time I know. Since then we have taken feedback from a variety of sources and taking into account everyone's opinions and advice we have been tweaking both the look and feel of the game while continuing to make more assets and continue on with the level design. We are currently striving to produce one of the best
graphical and open world survival game's produced by indie developers. We hope you are as excited as we are with this huge graphical update.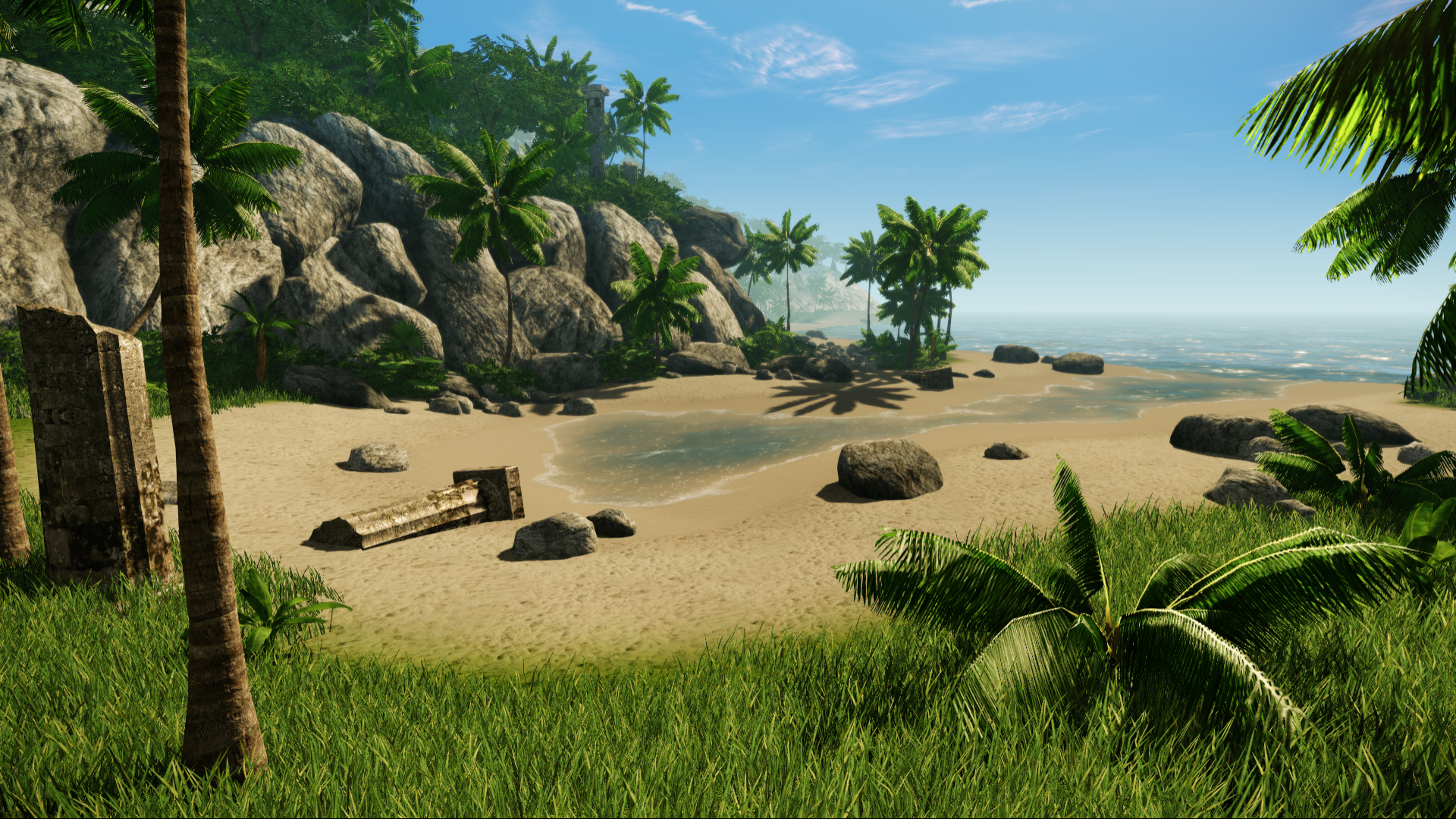 As you may have noticed from the screenshot above, that there are various pieces of broken architecture. There will be fully fledged ruins for the player to explore and find items which they won't be able to find running along the beaches and in the jungles. On top of which we also aim to add deep and exciting caves above and below sea level, complete access to all areas you'd expect to be able to reach and a few locations and plot pieces you may not expect to find on an
uninhabited tropical island. We were originally going to keep this information and news update behind closed doors, but we love showing you guys our work and receiving your praise and constructive criticism along the way.
I hope you enjoyed reading this news post! Drop us a comment, track us and keep an eye on this page for regular updates on the game!
~ Fudsine