You can play the demo on Steam and buy Maritime Calling on our steam page.
There are a lot of changes starting from patch 0.7 (we haven't posted the updates of 0.8)
New locations
The world is now split into several locations between which you can travel.
Location is essentially a packed archipelago, each with its own theme, filled with many encounters, ships and points of interest.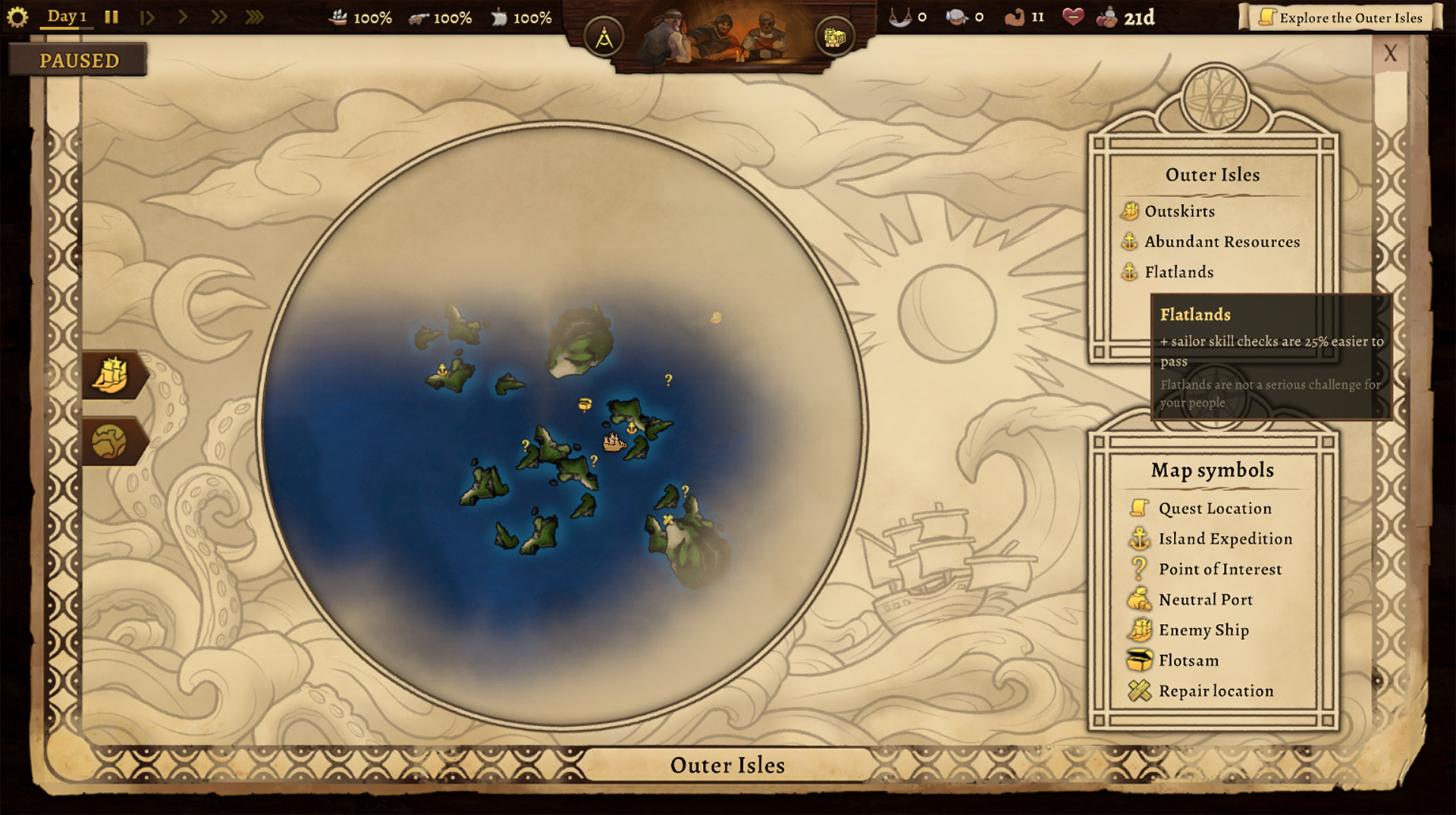 As you travel between locations or interact with points of interest you may encounter various events. Ranging from minor issues like rats or disease to a week-long calm, where you struggle to make sure the crew won't go mad, kill each other and overthrow you from Captain position.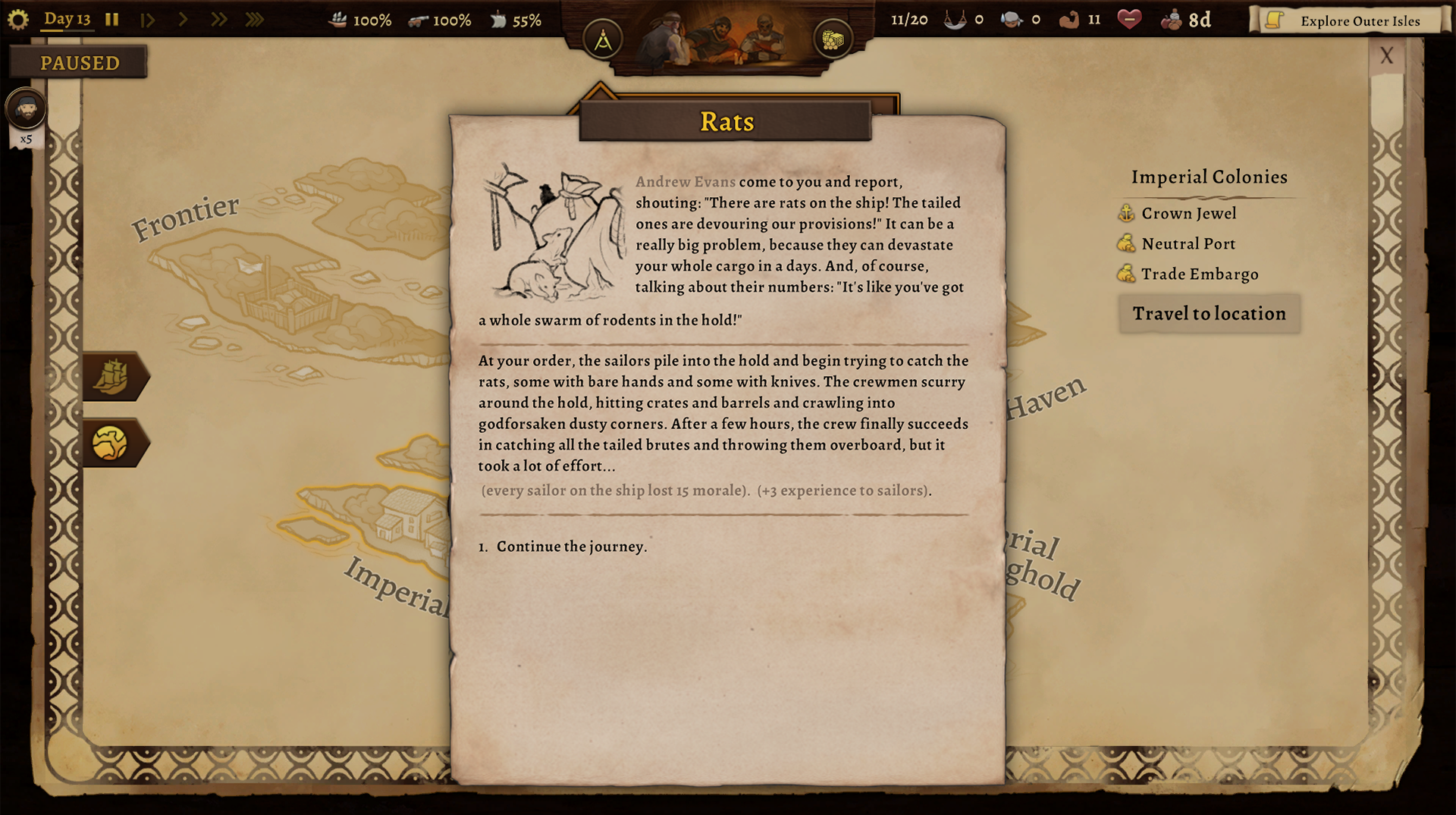 Crew rations improvements
Following the feedback that we have received in patches 0.6 and 0.7 we came up with a new approach for the food system in Maritime Calling. Every food type is now equal in its effect and the crew eats automatically, allowing you to have a clearer picture of how many days of food you have left.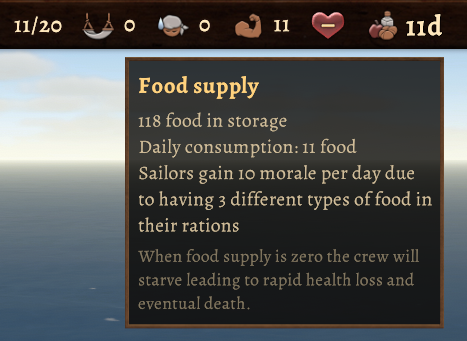 You can customize the rations in magnitude ranging from half to double rations, which bears its effect on crew health and morale.




Encounters QoL
In patch 0.7 we tested a new system for island expeditions, which proved to be a winner out of all other prototypes we had. In this update we have built and expanded upon that system introducing 12 new encounters as well as balancing and improving old ones.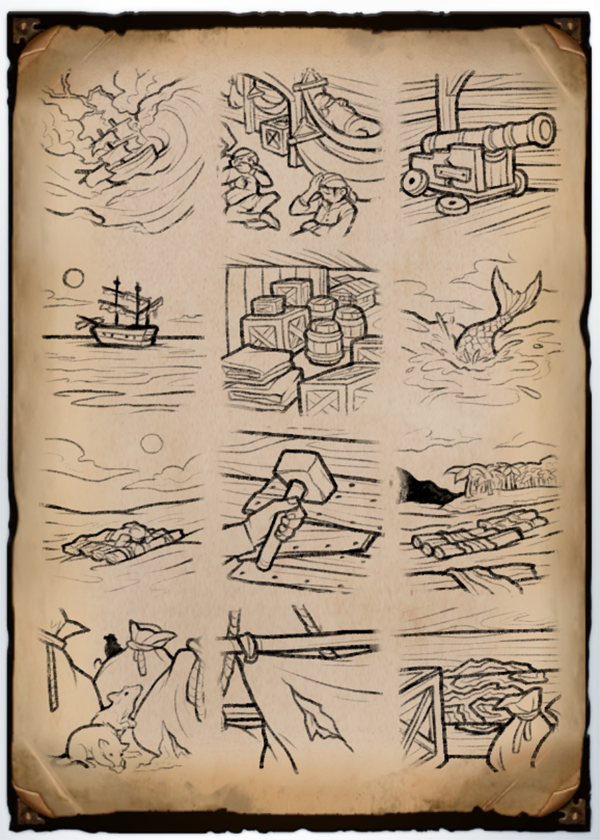 The flow of island expeditions is now much smoother. We have added tooltips for keywords and resources, which helps with making better decisions during encounters.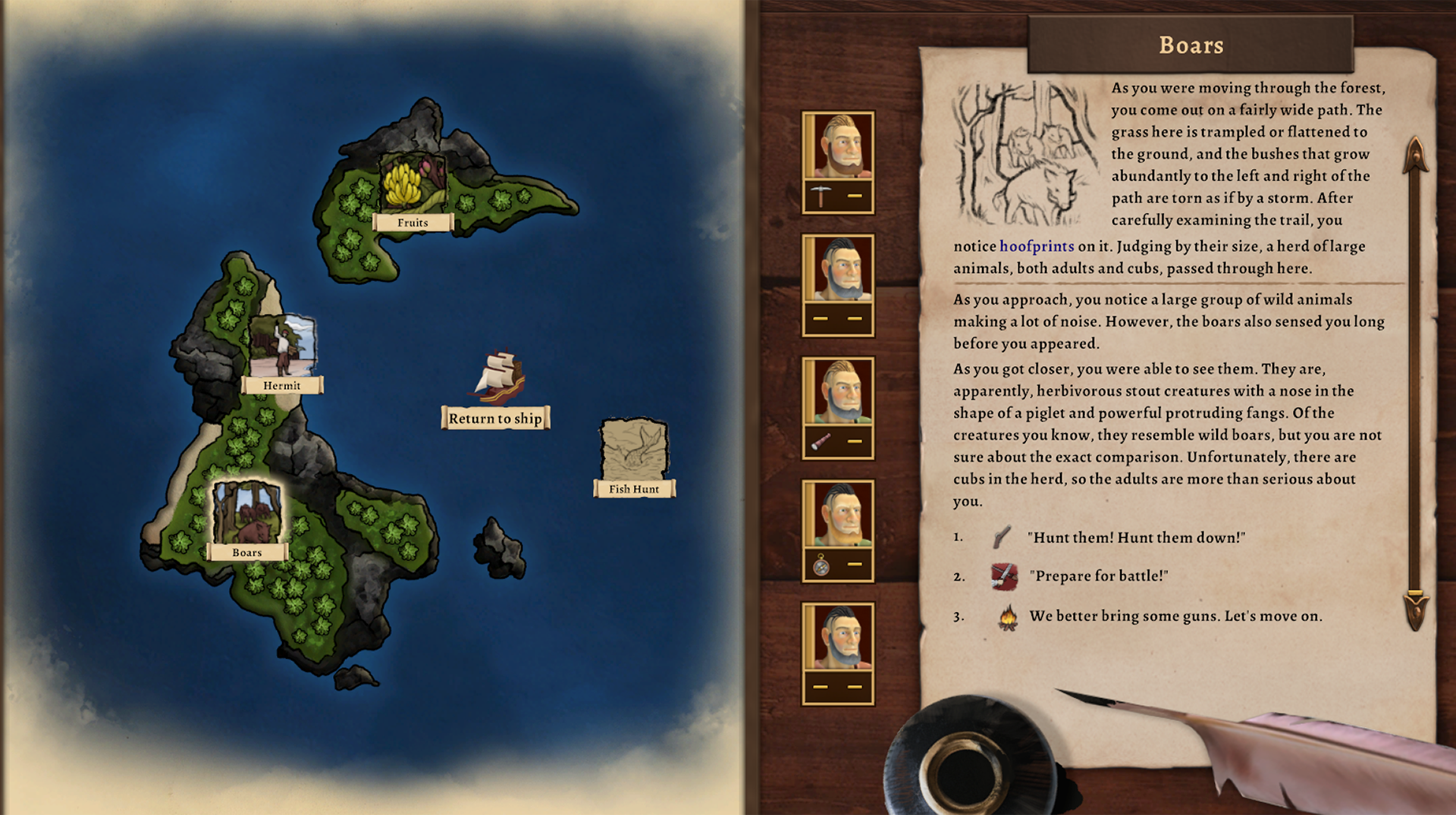 Your support brings us a lot of energy boosting the development, so please leave a like, comment and If you have any questions - we are always active in our Steam community and Discord.