March to the Moon got some more good reviews! This time Out of Eight and XBLIGR reviewed it.
Out of Eight did a video review, and here it is!

I gave him a save file with a bunch of level 100 characters with no skillsets chosen yet so he could do this video. Since he hadn't gotten that far in the regular game he wasn't sure how many points to put into the skills and ended up putting hardly any points in. This made things harder for him than it should have been.
His full review can be found right here.
Apparently replay value is really up to the user. Out of Eight's first sentence in the write up mentioned that there was little replay value. XBLIGR's first sentence, on the other hand, referenced the "vast amount of customization and replay value." XBLIGR really seemed to like March to the Moon. Here are some choice tidbits from their review.
"Offering a vast amount of customization and replay value, MTTM is a highly amusing bullet-hell stroll to the stars."
"Striking a balance is as easy as trying things out, and swapping out anything you don't like."
"Overall, March to the Moon may not be much to look at, but it still makes for a highly satisfying and addictive shooter."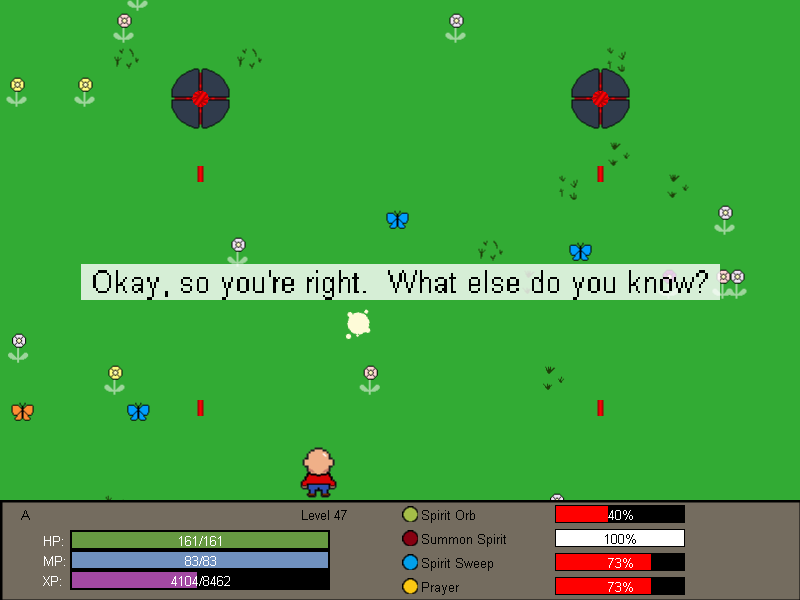 The rest of the review can be read here.
March to the Moon is available for PC and XBox LIVE Indie Games.
March to the Moon has also been reviewed by The XBLIG, OtakuDante, and Dannie Kitten.