Greetings Pioneers!

It's been a week of long hours but epic progress this week. We're debugging the new inventory, creating new armour sets and big boss fights…

Here's what we've been up to:

John - Lead Designer

I've been pushing the team like a slave driver all week in order to get the work done that we need to for SXSW.

Matt - Art Director

The Paladin armor set has been on the cards this week, baking and exporting the components that will be interchangeable on the characters under suit. Been working closely with Joe on this one so everything is structured the same in engine ready for swapping of the individual parts.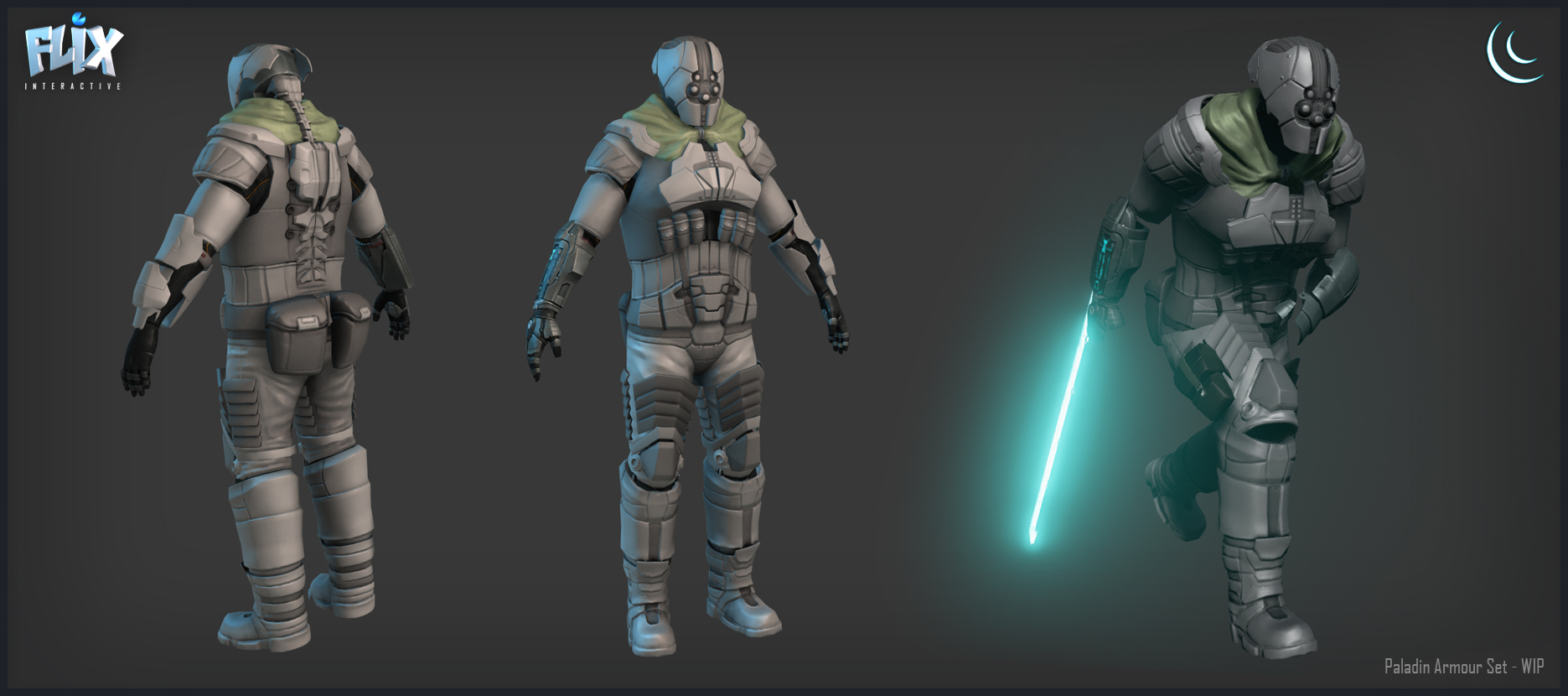 Lee - Technical Director

This week I've fixed a few very rare crashes with the AI. I've also been working on perfecting the combat with the new Juggernaut. It's taken longer than hoped just because of what we are trying to do with the combat for these larger creatures.

Tristan - Senior Developer

This week I have been working on implementing the save functionality for the new inventory system as well as working on bugs with the inventory overall.

Yves - Senior Developer

I have been working hard to eliminate all of the bugs to do with our new inventory and build features.

Joe - Environment Artist

Big push this week on getting the Cybermancer armour model, textures and weighting complete and in-engine!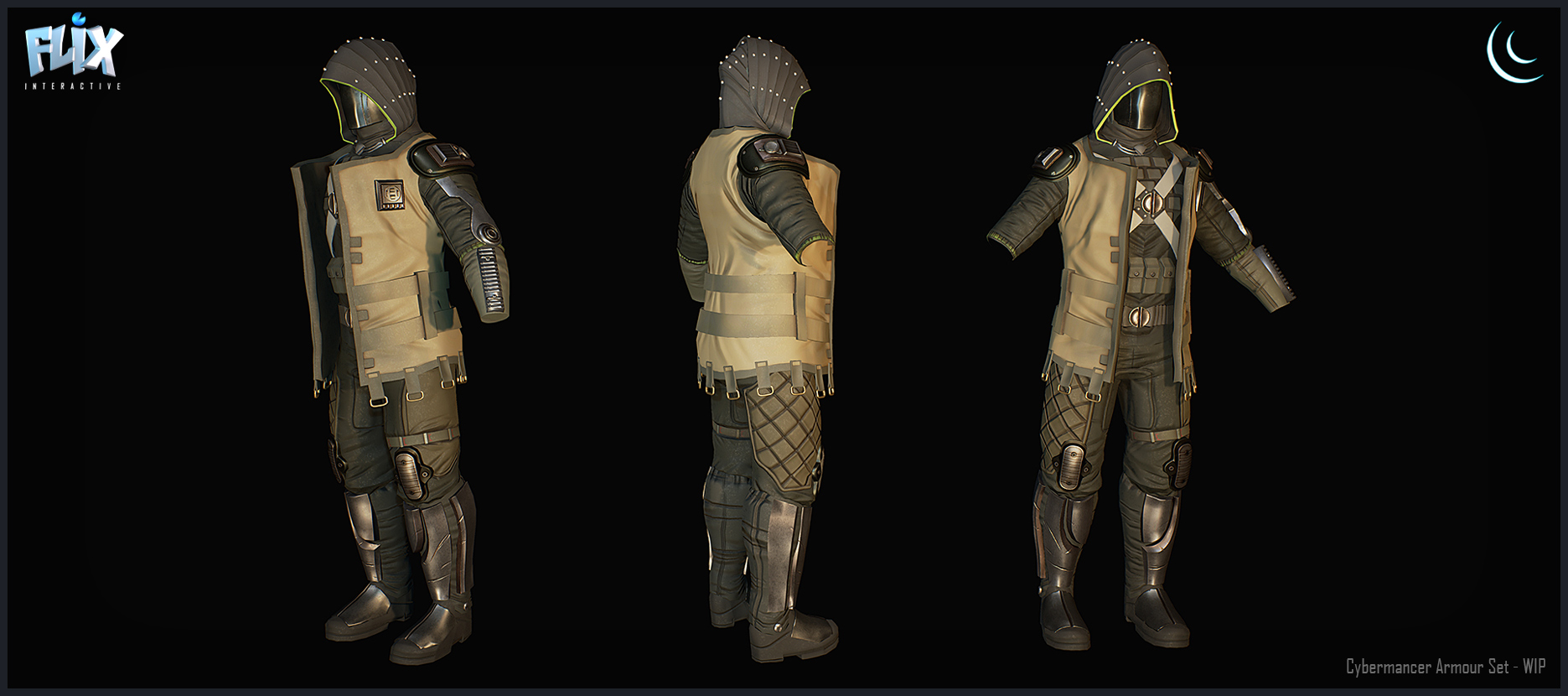 Ricky - Developer

Cleaning up the UI visuals after getting the new system functionally complete, all the while squishing bugs.

Marcin - Designer

This week has been all about tooth pain and the Juggernaut. Lauren, Lee and I have worked quite extensively on polishing its various behaviours, reactions and attacks, from a charge, stomp, death and all the way to its reaction to being pulled and smashed.

Lauren - Animator

This week I have been working with Marcin and Lee on the Juggernaut encounter, animating attacks and finishing moves. We wanted the encounter to feel amazing, and although it's got a while to go before it's ready to go in game it's looking pretty sweet. No sneak peeks just yet, you'll have to wait and see... :)

Simone - Concept Artist

Hi Everyone! This week I've been working on new scopes for our weapons, such as Iron Sights. Also this week I've started work on a list of different utilities beginning with the Small Wall Storage unit.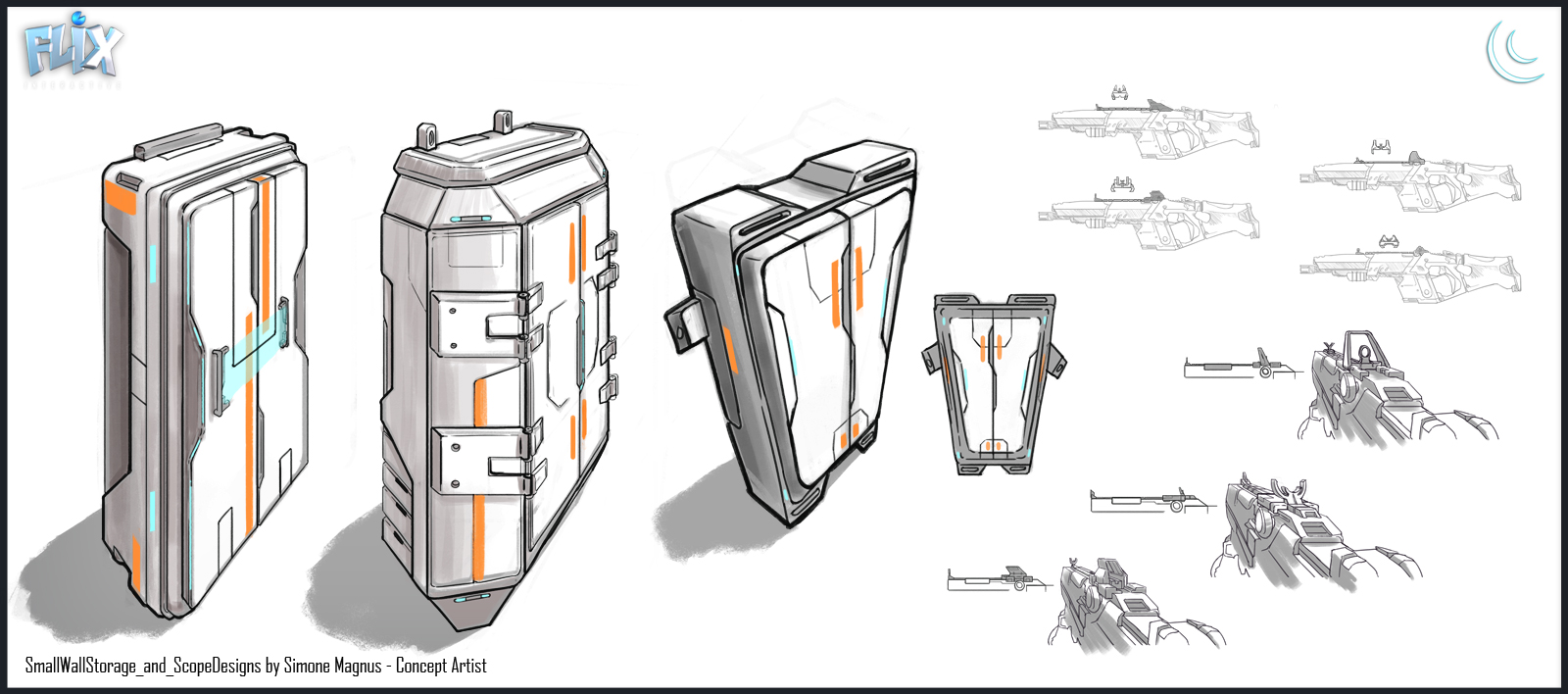 Andy - Lead QA

This week I had the opportunity to briefly get into the engine and carry out some remedial tasks for the new inventory system. Once these were complete it was business as usual, I tested the new armoury, lockboxes, drop bags and audio as well as the new inventory. It appears we have loads of cool stuff coming your way very soon

See you in the fray!

-Team Flix