One of important things for me to do was to correct some issues with the map. When I first started working on the mod as a personal project, I used an old version of HPM's map. It's already a huge improvement compared to vanilla, but I wasn't satisfied with everything, so I started improving it. The Carpathians is a good example to see one of the changes I made.
As you can see the vanilla map isn't correct. While the Western Carpathians are somewhat there as hills, half of the Southern Carpathians are just plains.
Here is my edited version. While I'm sure it isn't 100% correct, it's already much better than the vanilla map, and gives a great defensive borders for whoever controls the Carpathian Basin.
Improving some province shapes and regions of course are more important than terrain changes. Let's stay in Transylvania for another example.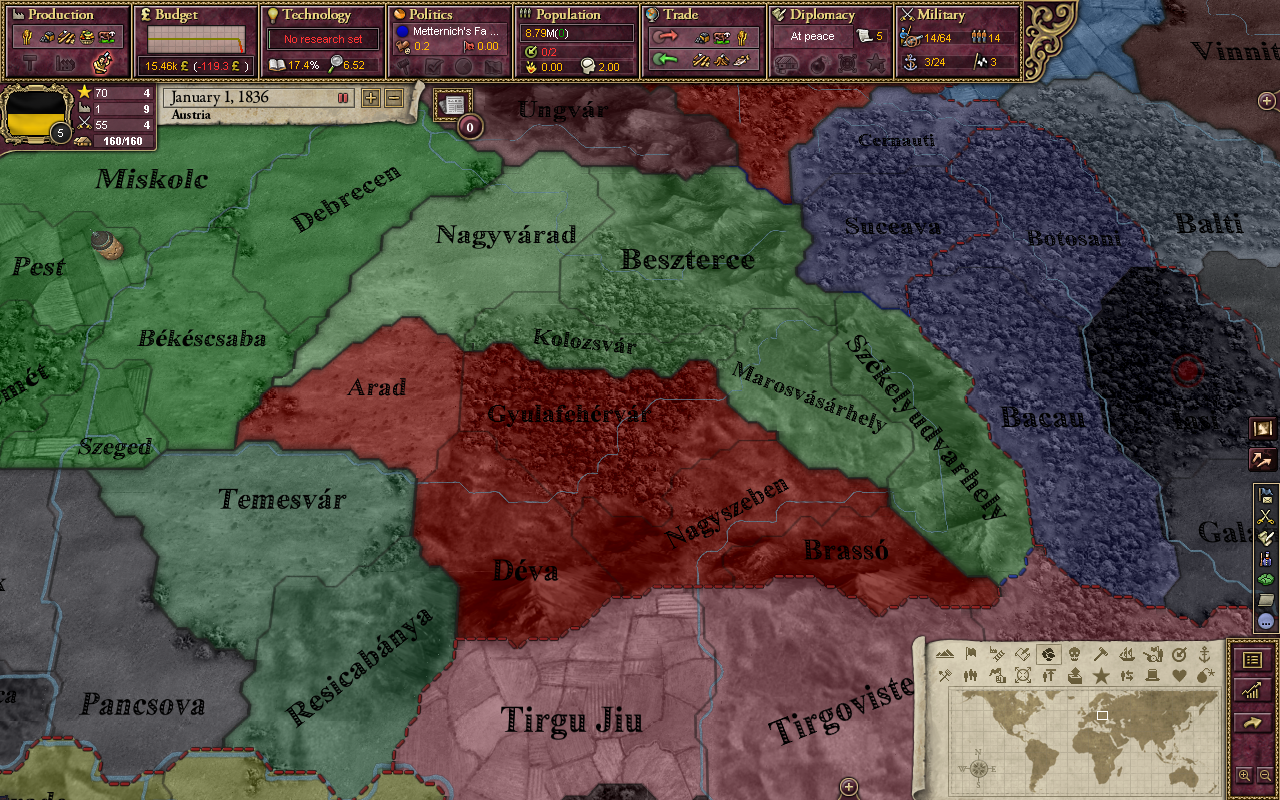 Transylvania
I changed the regions to Northern and Southern Transylvania to represent the 2nd Vienna Award borders, and also reshaped Banat to follow the Mures river.
The flags in vanilla arent's always correct (especially not the colors) and not in the best quality, so first I intergrated the ones I liked from the Alternative Flag Pack. Then of course I also made and corrected some myself, here are some examples:

- Sardinia-Piedmont

- Abyssinia

- Iberian flag with improved colors

- Corrected Rhodesian flag