MANE | narrative interaction that let you experience lion cycle of life.
- Wild Lion simulation narrative choice-matters RPG | Lion cub tale of brother
---
INTRODUCTION : // Hello! I'm Khanin. the sole developer for MANE. Apologize in advance for My English that is kinda rusty (especially when you spending time speaking it to no one :P)
---
MANE begin with the vision i have November of 2018 when first Lion King (2019) trailer came up and sparked my friend to introduce me to this documentary 'Brothers in Blood: The Lions of Sabi Sand (2015)' and he called it "a realistic gruesome Lion King". so I watched it and like "whoaa.. these Lion life are so mafia-like!" It is cruel and ruthless the way lion social behavior function. but there's also something sad and heartfelt to it. and these documentarian and the reserve stuff are having hard time to see the event unfold. It took a decade of observation into a bloody yet glory tale.
then came 'MANE' a narrative focused game emphasize on branching and consequence to telling tragedy tale of lion brothers and let player narrate your lion cub fate in the dangerous wild fighting for dominance.Thank you to the same friends who also have a hand on writing part of the game and watching too many lion documentary youtube clips with me.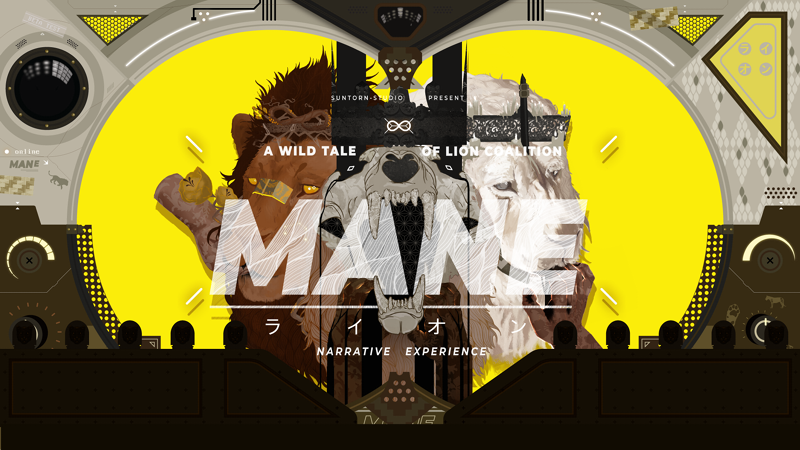 ---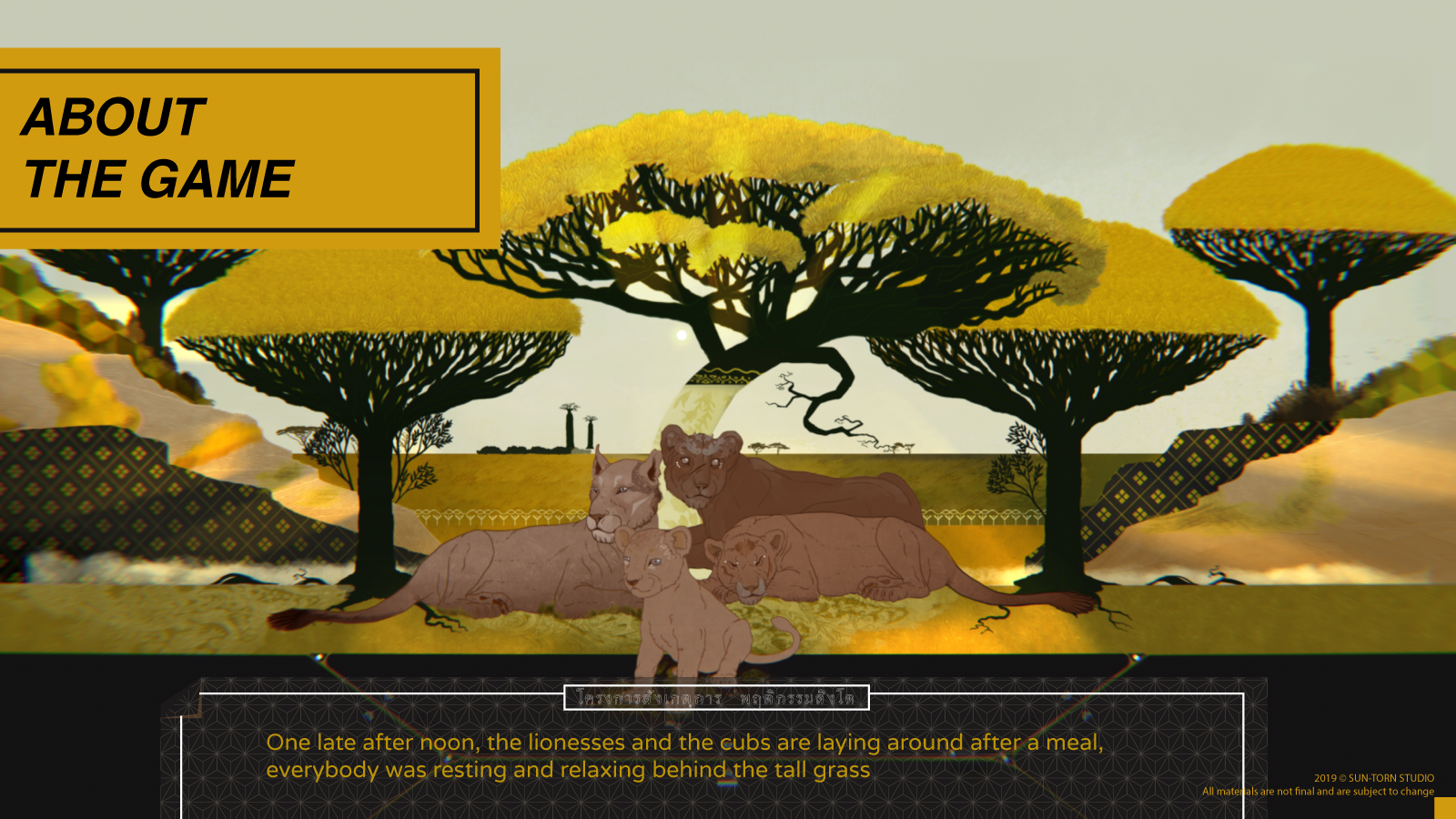 ---
NARRATIVE DESIGN PHILOSOPHY
MANE are designing with many branches to determine many possibilities and without one as the main. It is not the goal to build your lion to be a leader of your coalition and claim yourself as a mighty king. But to survive the wild at whatever cause. Choosing to bond with the brother and seeking glory in being your brother closest comrade could go a long way. Having your part in pushing which brother you'd like to see claim the throne. Or,Seeing your lion legacy unfold differently and try your luck at taking the nomads way. Seeking no pride and territory could also lead you into much more interesting path. Because in the end, All the glorious conquers, kills and, reign will turn to earth as well as all things. Capture your tragedy legacy and celebrate the cycle of life.
---
Support and follow the development on Sun-torn.itch.io/mane
Also on twitter : @SuntornFriends or Me! @Khaninni
---