Update 9/6/16:
Malfunction's latest update is here as well as some other things I would like to talk about. So let's get started!
First:
Malfunction V-1.0.0 has just been uploaded and is available RIGHT NOW! So be sure to pick it up!

Though let's get into WHAT exactly has been added! I'll just give you a little hint: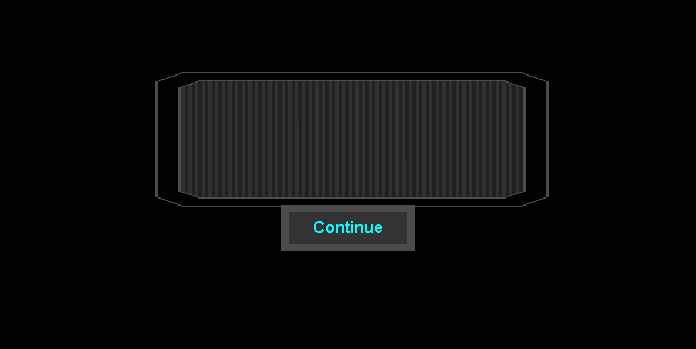 Yes, that is right. You are NOW able to take your time reading the message boxes! (Though this will only be available in cutscenes). I know that this has been a REALLY big request since the game was playable from the start, and it's here now! So I hope this helps you all understand the story for the game a bit more (since you can actually read the messages now haha)
I have also made some slight improvements to certain menu's. Though one I would like to feature here is the inventory menu!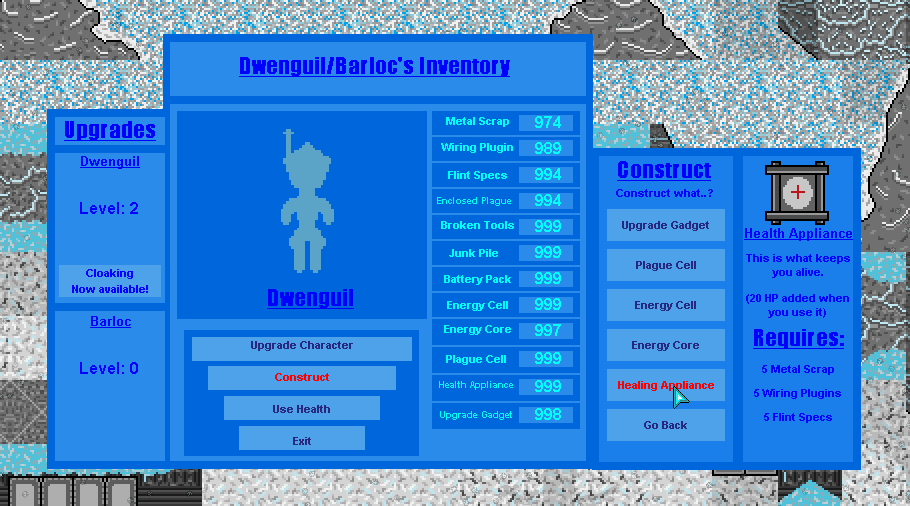 As you can see, with this menu it is MUCH easier to navigate and to understand exactly what button does what.
Here is the FULL-LIST of changes made to the game:
-Added the option to skip dialogue! (You are only able to do this in cutscenes, but this will allow you to take your time with each message)
-Added a credits system for the gamemode 'Obstruction'! (With credits, you will be able to upgrade your weapons/strength)
-Added a 'Message of the update' to the main menu
-Added MANY objective markers throughout the game
-Added counters for every objective (that requires obtaining multiple items)
-Added the abillity to close the inventory menu simply by pressing 'ESC' or 'TAB'

-Fixed some scripting for when you change characters in specific levels (CH4)
-Fixed the scripts from not working correctly (CH1 LVL2)
-Fixed from being able to use weapons as Barloc (CH1 LVL2-LVL4)
-Fixed the interface for the wood barricade (CH1 LVL1)
-Fixed from switching to Dwenguil after dying as Barloc (CH1, CH3, CH4)
-Fixed the aiming cursor from staying the same when opening the pause menu/inventory

-Changed the indications for collecting journal notes
-Changed the design of the Obstruction menu at the main menu
-Changed the design of the objectives/game saving display
-Changed the design of the inventory menu (You can view your ugrades/character/items through the same menu)
-Changed the constructing system (The menu's have been rearranged to fit next to the inventory system. This makes the crafting MUCH more simple)

-Removed the 'picked up display'
-Removed the flickering lights from all torches (this saves performance)
-Removed the footstep sounds for Investigator mode of Dwenguil (They are too buggy)
-Removed the music for when you die
Second:
I would like to give a BIG shoutout to one of my fellow friends with a channel named 'FoxGaming'. He recently did a gameplay video of Malfunction, and even though the game was a bit buggy (which those bugs have been fixed now), it was still nice to see someone actually playing the game!
Check it out here;
Third:
I just wanted to say that I am REALLY honored to be making these updates for you guys. Thank you all for visiting this page and downloading the game. It really means a lot to me, and it helps me to create MORE updates for you.
Please, be sure to vote for Malfunction on Steam Greenlight;
That's all for now. Until the next update, stay tuned!