Update 11/17/15:
Some great news today, Malfunction has been posted in the "Concepts" section of Steam Greenlight! So if you would like to see this game someday come to greenlight, be sure to rate it up and follow! The page includes some trailers, screenshots, and some information to get you right into the game!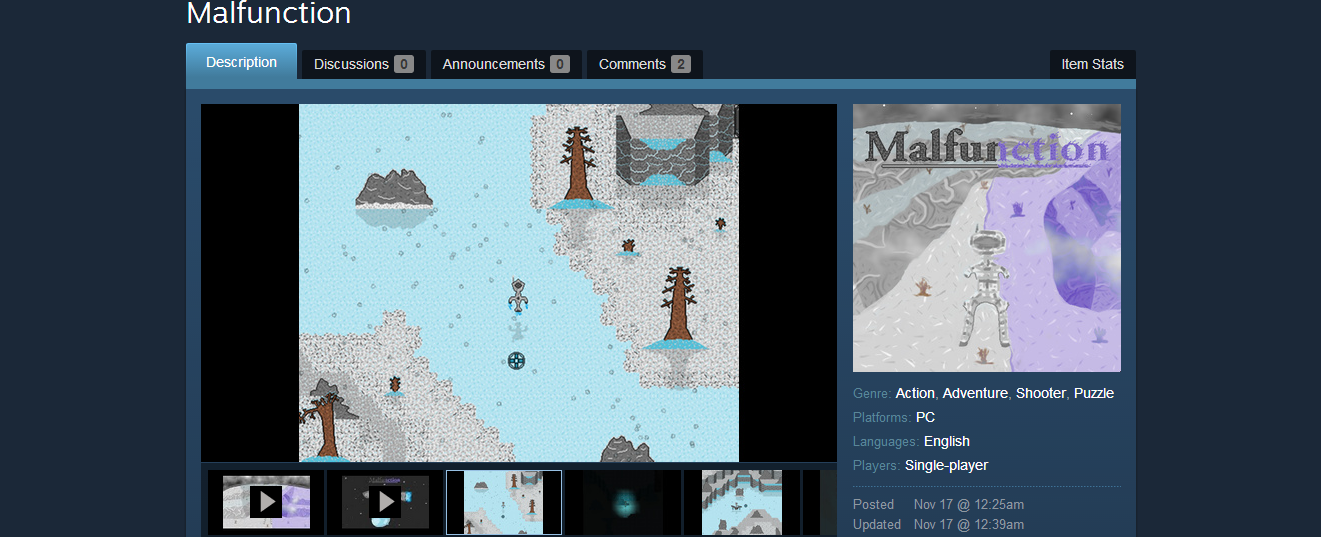 Be sure to rate it and Follow it!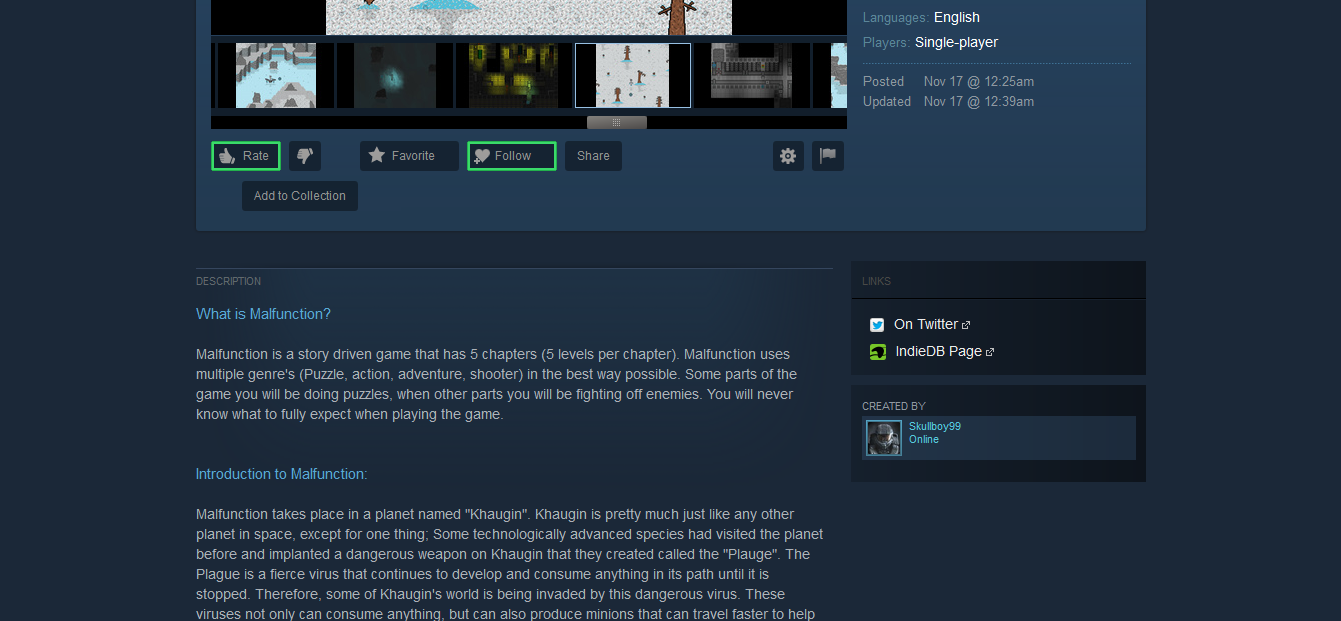 Click here to get to Malfunction's Greenlight Page


And some other news, I am now working on putting the full soundtracks of Malfunction on youtube, so expect that to come soon! Until next time, See ya!