In the latest Rktcr level editing tutorial, I discuss adding disruptable platforms and gems. These are platforms (/gems) that only collide with one of the vehicle's wheels.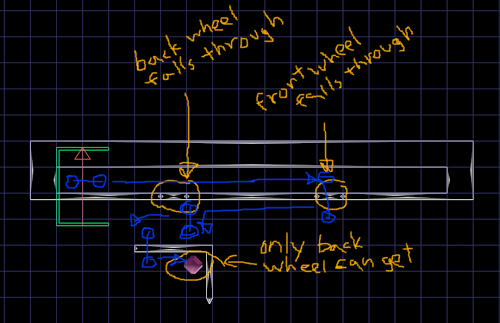 In the tutorial, I use disruptable platforms to build a starting area the player must escape by allowing each wheel to fall through a different part of the floor. If the player chooses the wrong sequence, their vehicle will plummet to its doom.

After the player has escaped the starting area, they must make sure that the vehicle straddles the gem platform with the back wheel down, otherwise, the gem will simply bounce off: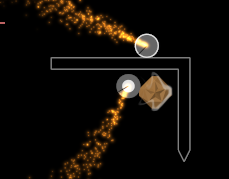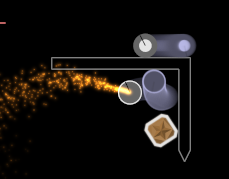 Of course, these are just a few simple things one can do with disruptable platforms and gems. More complex puzzles and stunts are possible, and can add challenge to your levels.