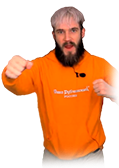 Oki doki nine year olds!
I have quite the update here...
I'm back to making steady progress again, mainly on the music. I've started using a new program that is much better than my previous one, so you can only expect the best of quality in terms of that. I also have a new member of the team helping out with it, so that's pretty neat.
In terms of what's to be finished, here's a general outline:
1) Poem responses
2) Last third of the 2nd act script
3) The following songs: Sayo-nara, Play With Me, Okay Everyone (variations), My Confession
4) Finish T-Sayories' expressions
5) Finish backgrounds
As of now, the game will be released on Windows and Android (not on Google Play tho). Mac and Linux are a possibility, but not confirmed at the moment.