It was that time again, where Americans feasted on poultry while the rest of the world attempted to make sense of our very alien rituals whilst preparing for the most violent of Black Fridays.
Joking aside, we at Naughty Shinobi try not to have fun...but somehow we manage to stop working and set aside some time to doing something a little special, even if its just a little promo to celebrate the holidays. Like last Halloween,we brought out the humbler side with a rustic home with a pumpkin lit porch and a blood red moon, both because REASONS and our game is primarily set in the 80s.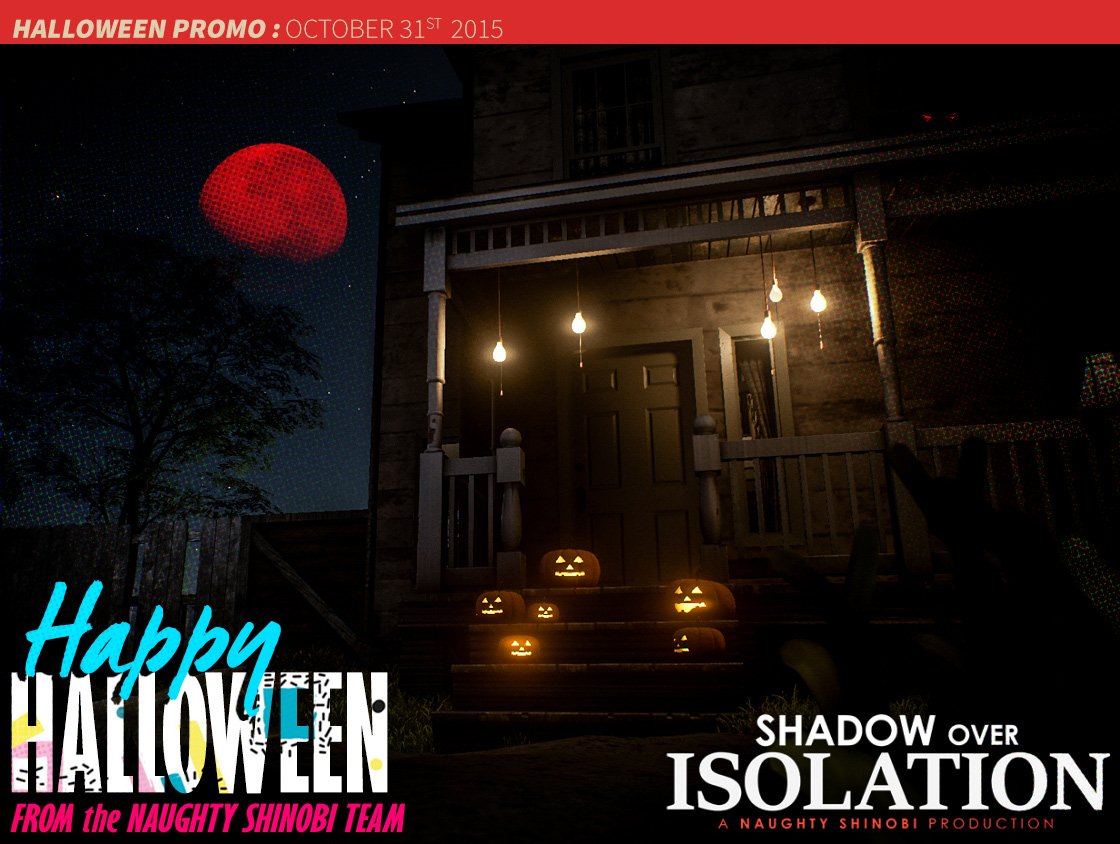 With our work, no matter how silly it is, we try to bring out the same atmosphere and direction we're going for in the game, even if the style may differ slightly.
So for the past Thanksgiving, we went with something slightly more macabre. Both to explore some of the mythos in the game world and to be slightly humorous in its own way.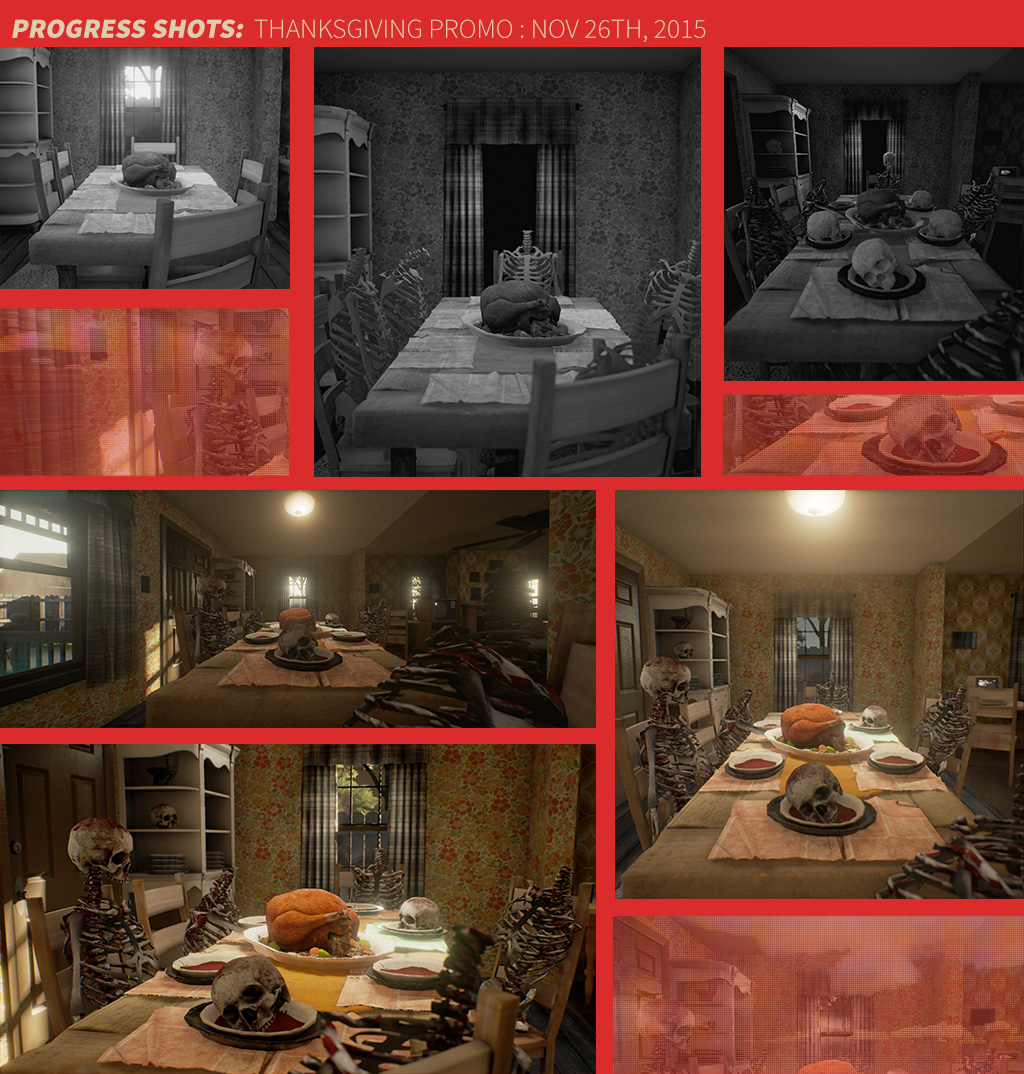 From the beginning we knew we wanted to mimic a macabre family gathering without resorting to the typical cliche. We wanted the promo to speak for itself but still carry a meaning that can be interpreted in many ways. Even got someone to say it represented the "Drumstick Killer of 1968" (don't search google for info....he's real, I promise.) and his thanksgiving family gathering. I won't supply my own explanation of the image though in hopes we can keep the ominous nature of it going even without Thanksgiving as a backdrop.
Here's a quick video montage showing some of the work put into the promo.
Here is the final piece: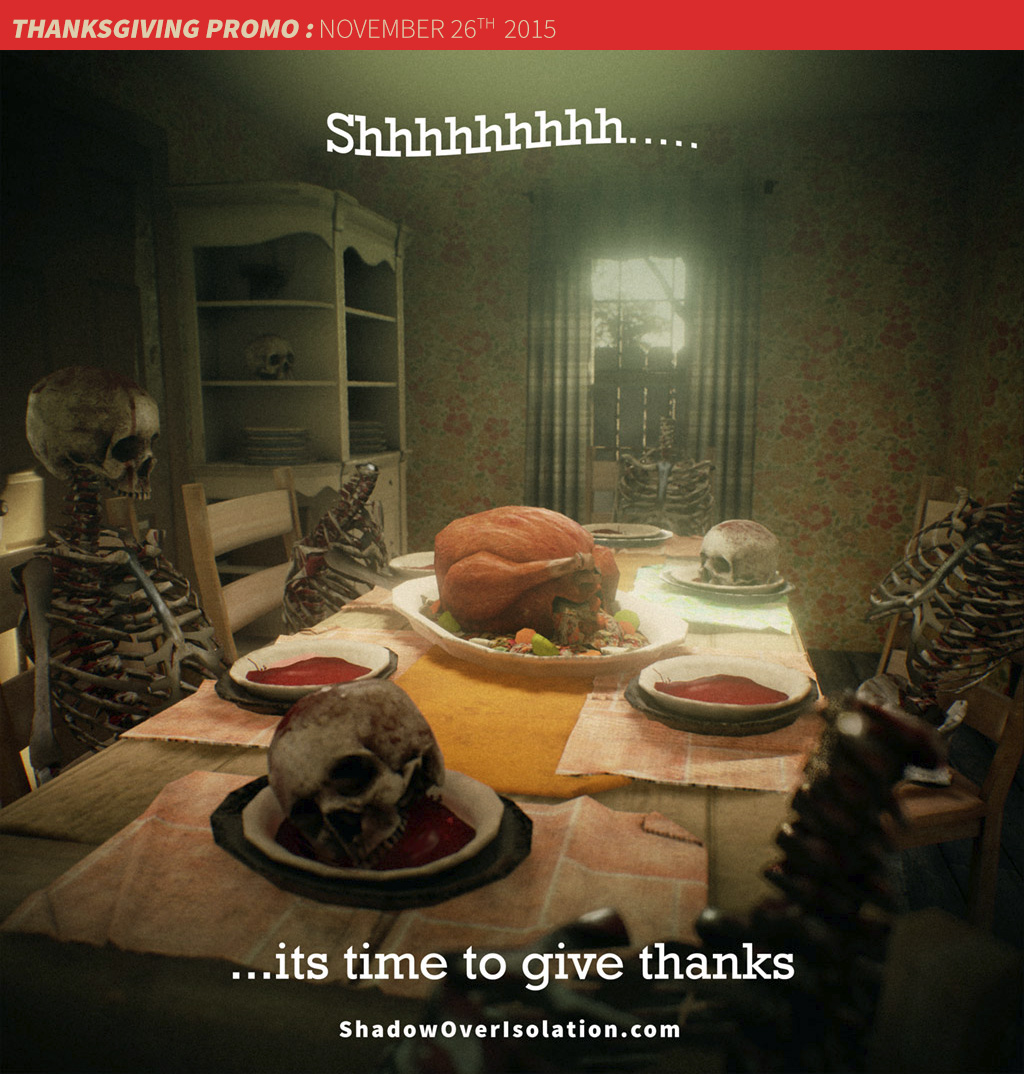 Hope you enjoyed my overdrawn explanation of our recent promo! Now we're going back to the dungeon until we reveal our first demo at GaymerX (GX3) December 11-13th.
-Stuart Bradley Newsom