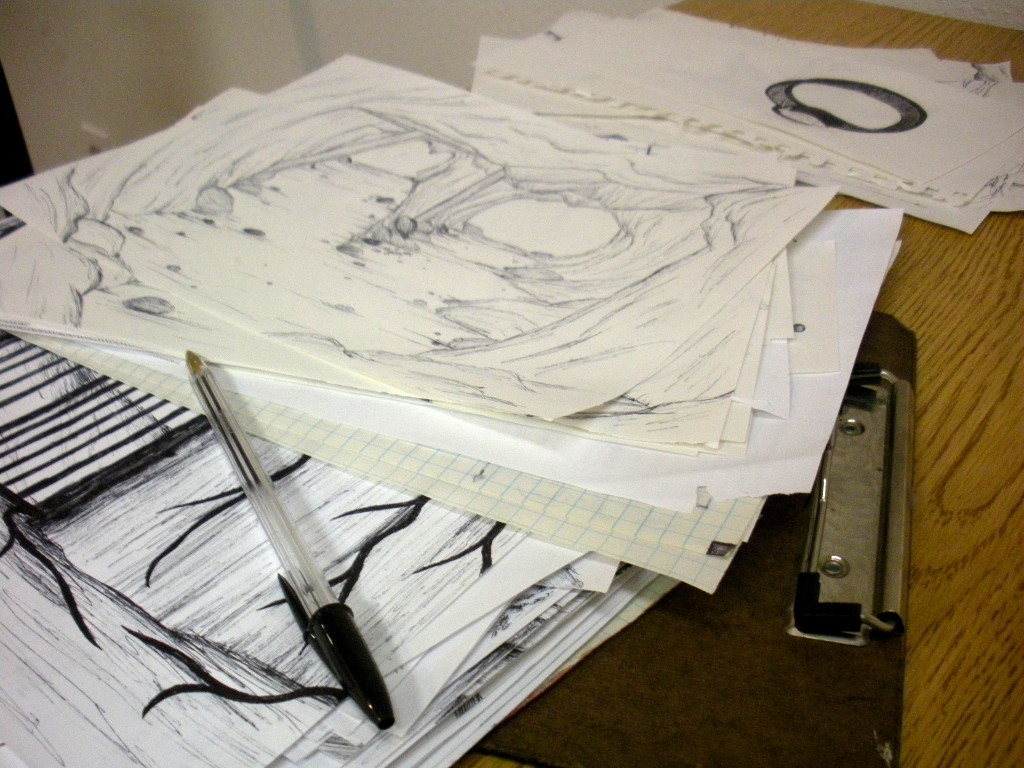 Disturbed started development roughly in the early months of 2016. It started with some draft paper and a pen. I came up with a story map, and set weekly goals to draw each of the scenes. I would post pictures, but that would spoil the adventure for some people. Anyhow, in short, over 3-4 months of time, I drew all the images used for the game. With limited creative tools, I would take a pitcture of the completed drawing when finished, and edit out the color and change it black&white. I laugh at myself as I reflect on it - I used some print paper, but most of the drawings were done on the backs of school assignments, mailed documents, and other papers I could get my hands on. If you haven't discovered by playing the game, you know now that I have issues.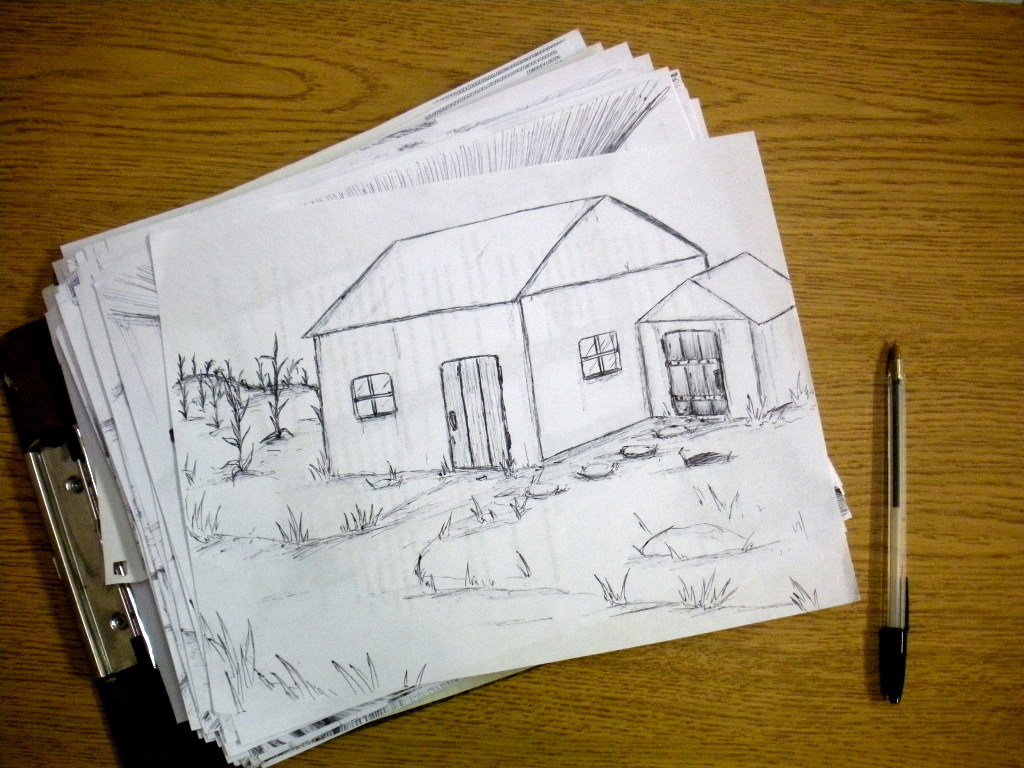 As I was doing this, I had the thought that this would be a simple browser game. Using simple html/css, it would be a simple online story that can be accessed anywhere. I found some of the coding monotonous though, and soon stopped to find a different way to go about it. I discovered and tried a few different game engines due to my limited experience, but found none that seemed to work for me. I then read about Ren'py and gave it a try... although coding is still required, this was something my patience can work with. After a month of on/off coding, the game is where it is at today. The amazing thing about Ren'py is that there is plenty more to learn and try - definitely encouraging me to create more content.