This week were sharing concepts for the various monsters in design for the game.. right now were experimenting with concepts from the story but theres also generic monsters that will need to populate the world.

No guarantees that any of these will appear or if they do what form they will take but it gives you something to think about.. and lets me know what you think, inspiration will come from various mythical and fantasy creatures as well as real life ones.. all naturally twisted in some way or another.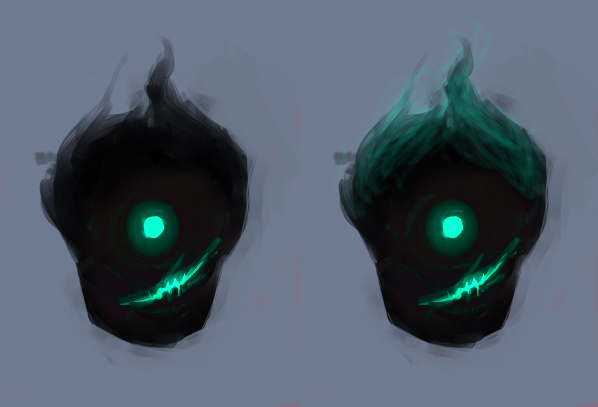 Taken from a bunch of tests created by one artists and myself this was the first initial result of the style I wanted for the monsters. Earlier tests had the artist using different color schemes and forms for example...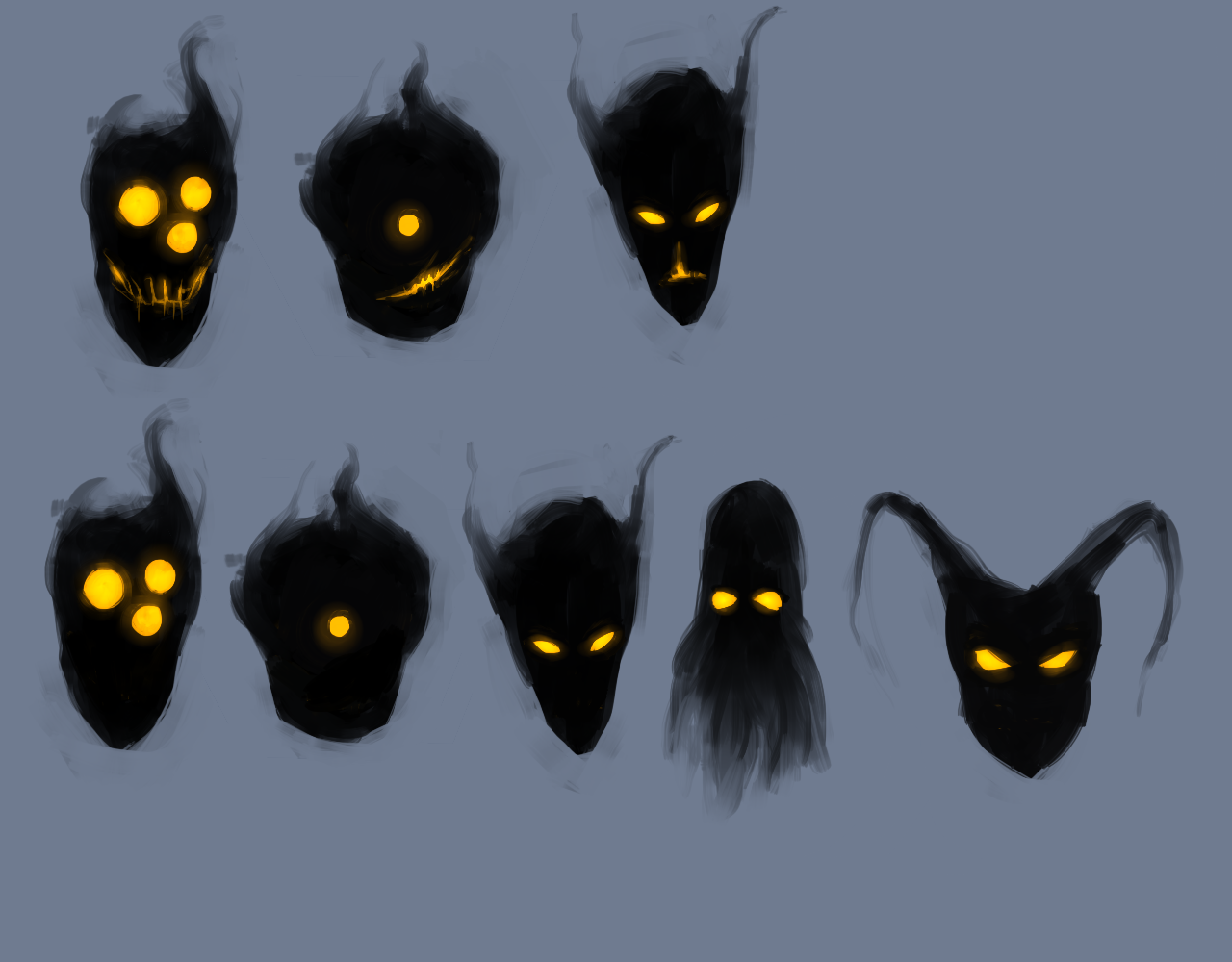 Simple and scary was the key and the other designs just didn't quite feel as good, so teh green varient was used by the other artists as a starting point.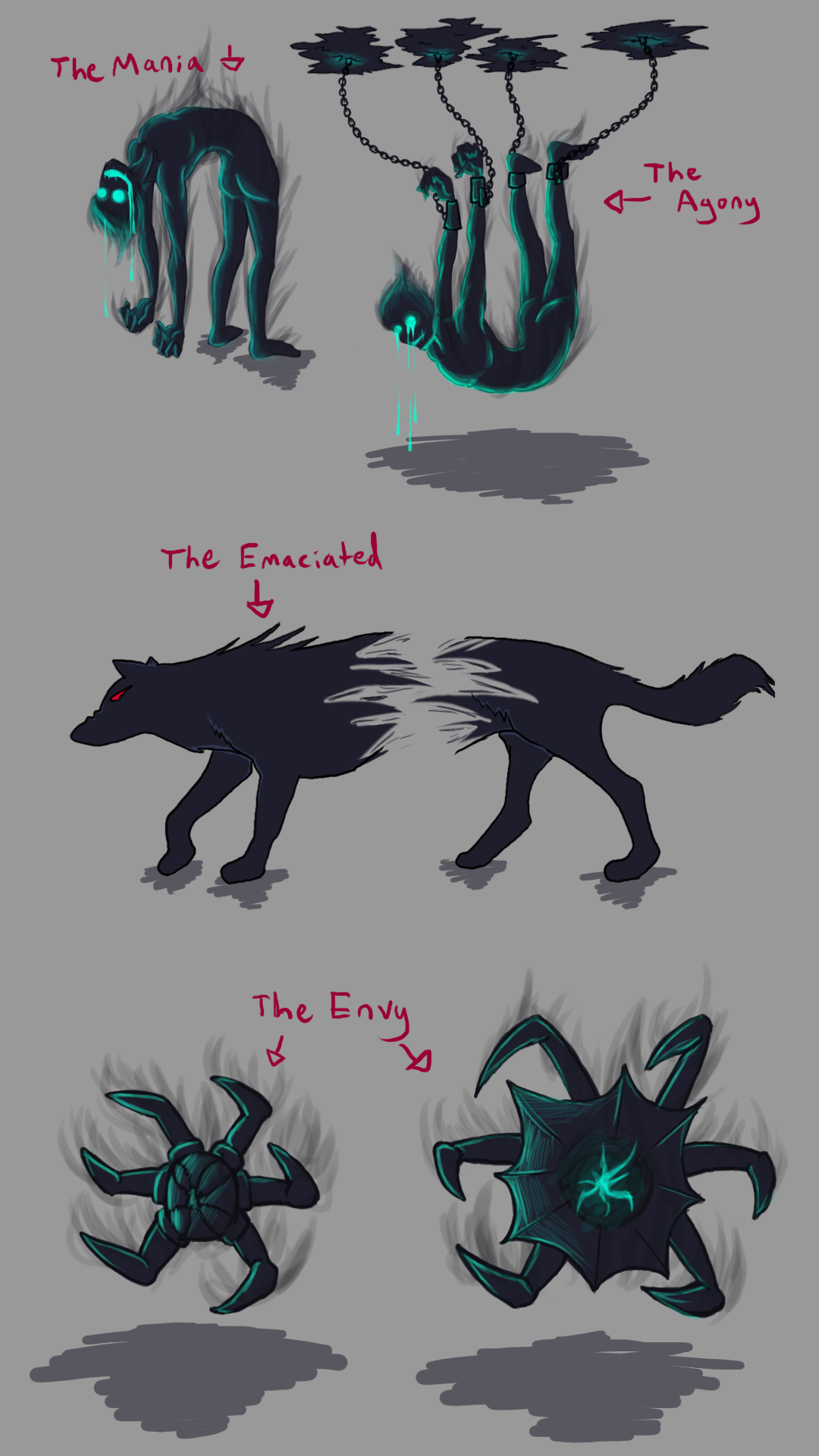 Since then we've been working on different designs and the other 2 artists working on the monster design concepts have been trying to keep a uniform style of the black and spirit green tones.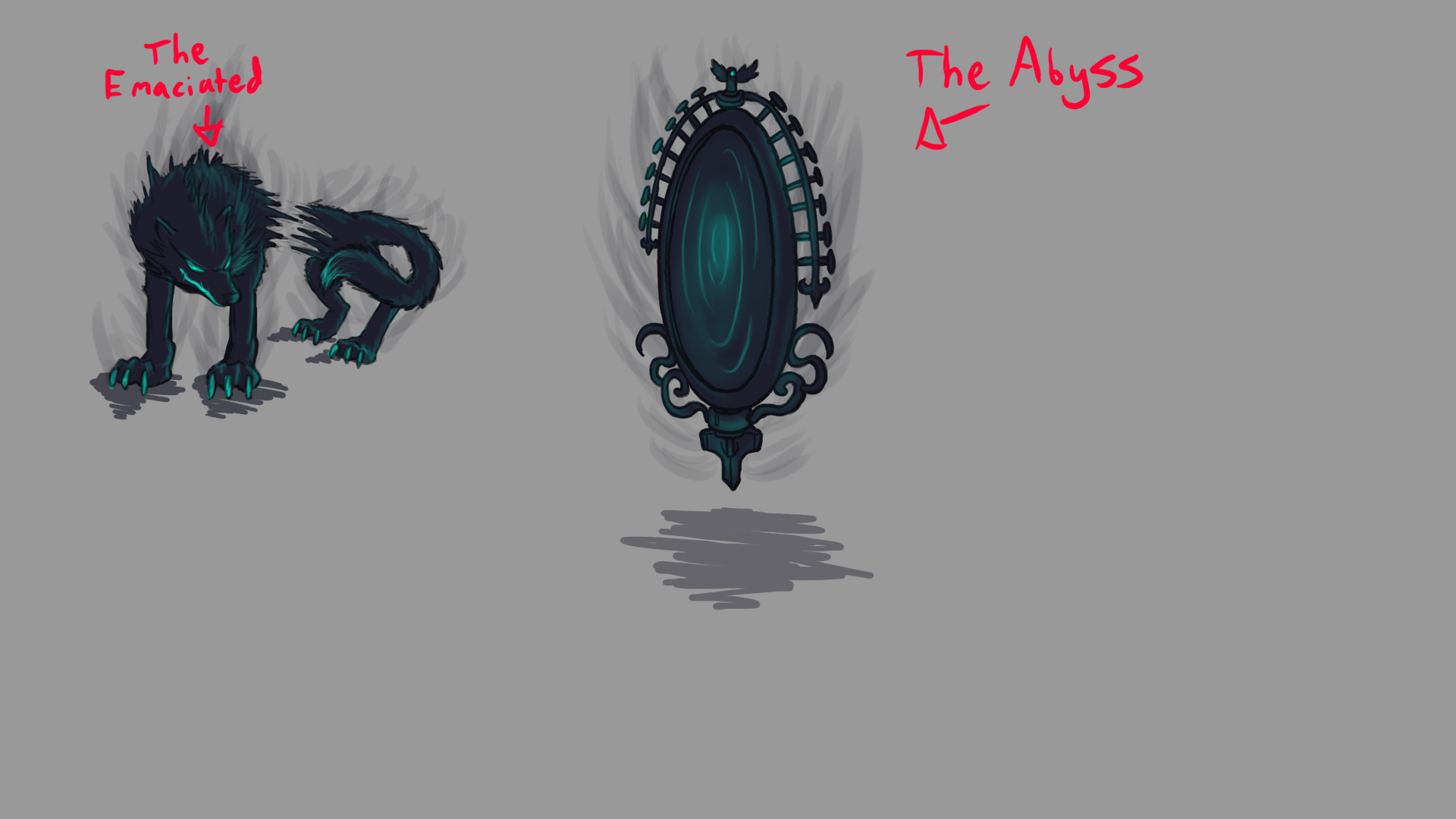 Not all experiments current fall within the scope of what the Malice are supposed to be but the designs are fun and useful.. example; the mirror above.. though the concept of a mirror that transforms the hero to another world is very traditional.. Dark Souls for example.. which a few artists have referenced a few times in their design.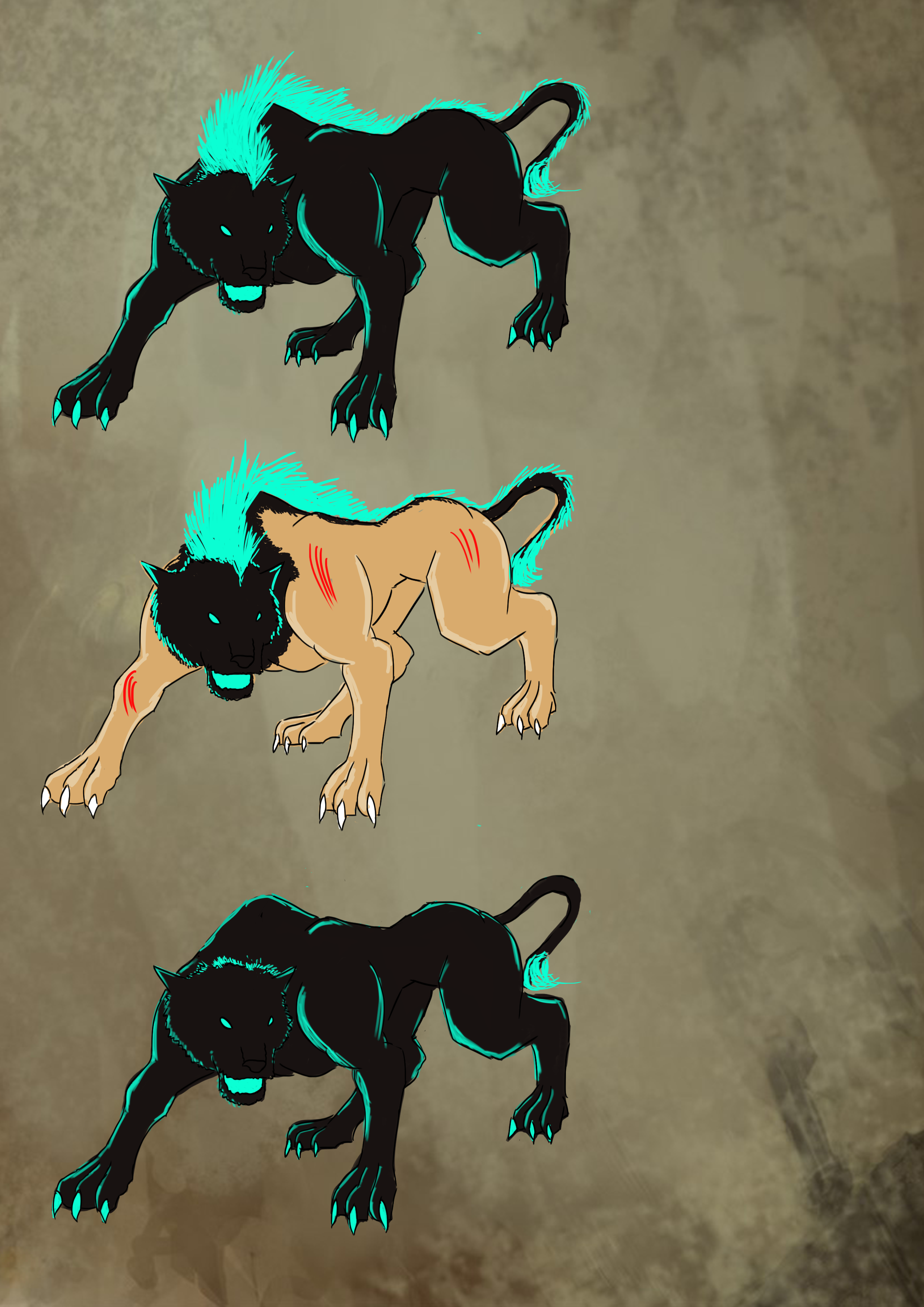 This cat like creature was necessary for a particular part of the game, the artists experimented with the cat being a corrupt human.. though again not in the design for the character it provided some interesting art which I wanted to share.

All in all I hope that gives some details into what you'd expect to face in Valhalla!

and as always.. random concept art:


Ryatta