Showing off map concepts is a little tricky because we cannot show a lot of them without spoiling what could be the entire experience.
Despite this, we can give a sneak peak on how some of the maps are going to be estructured.
Taking in account the main selling point, testing the player in using them and teaching them without many consequences on the player.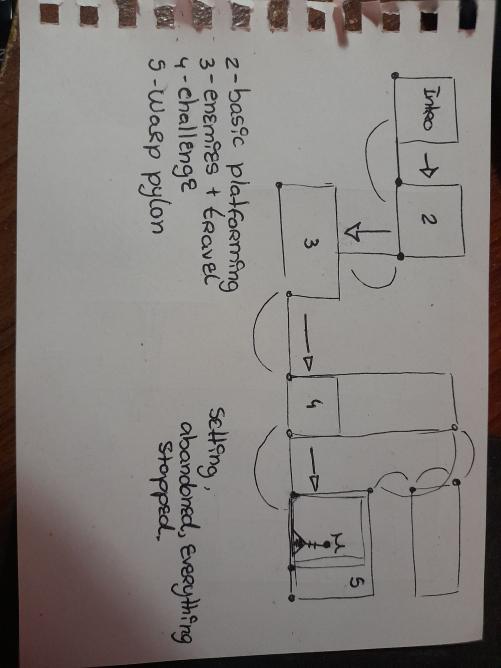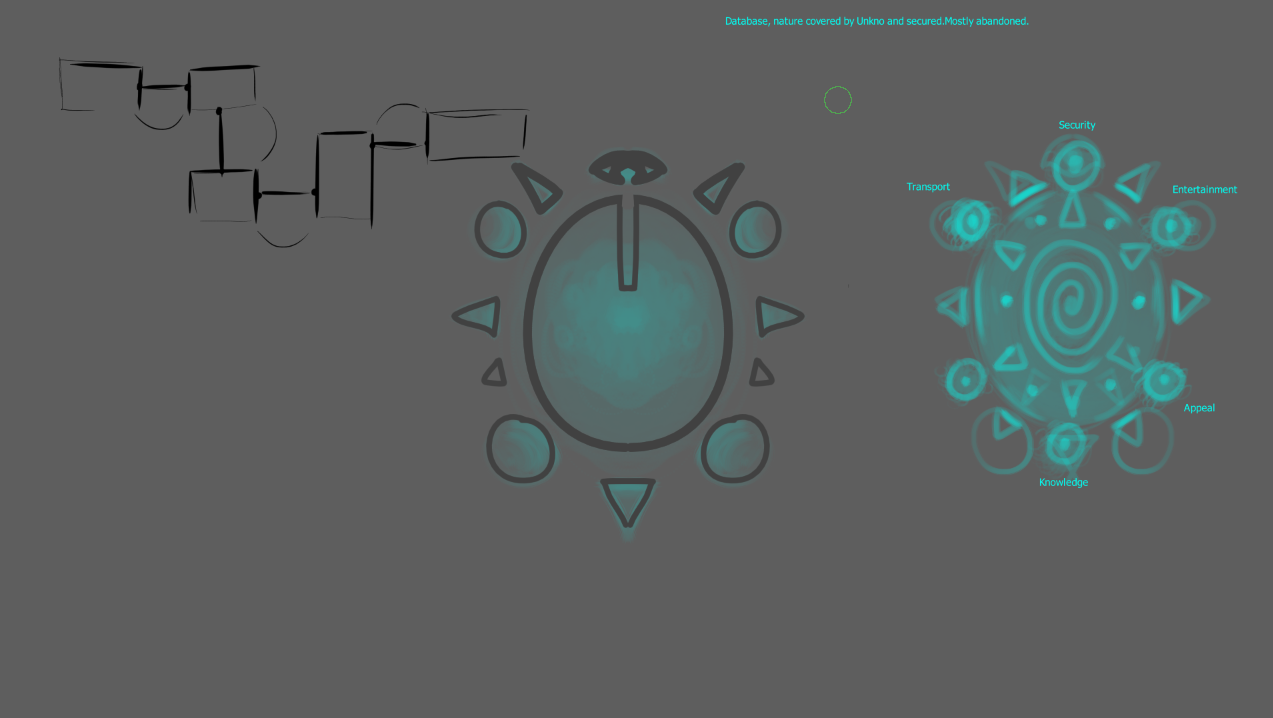 Considering the picture above, the location would play with height, traveling up and down the facility to reach the goal, some general tweaks were placed.
Symbolism and icons will be used to clarify the theme of the level itself.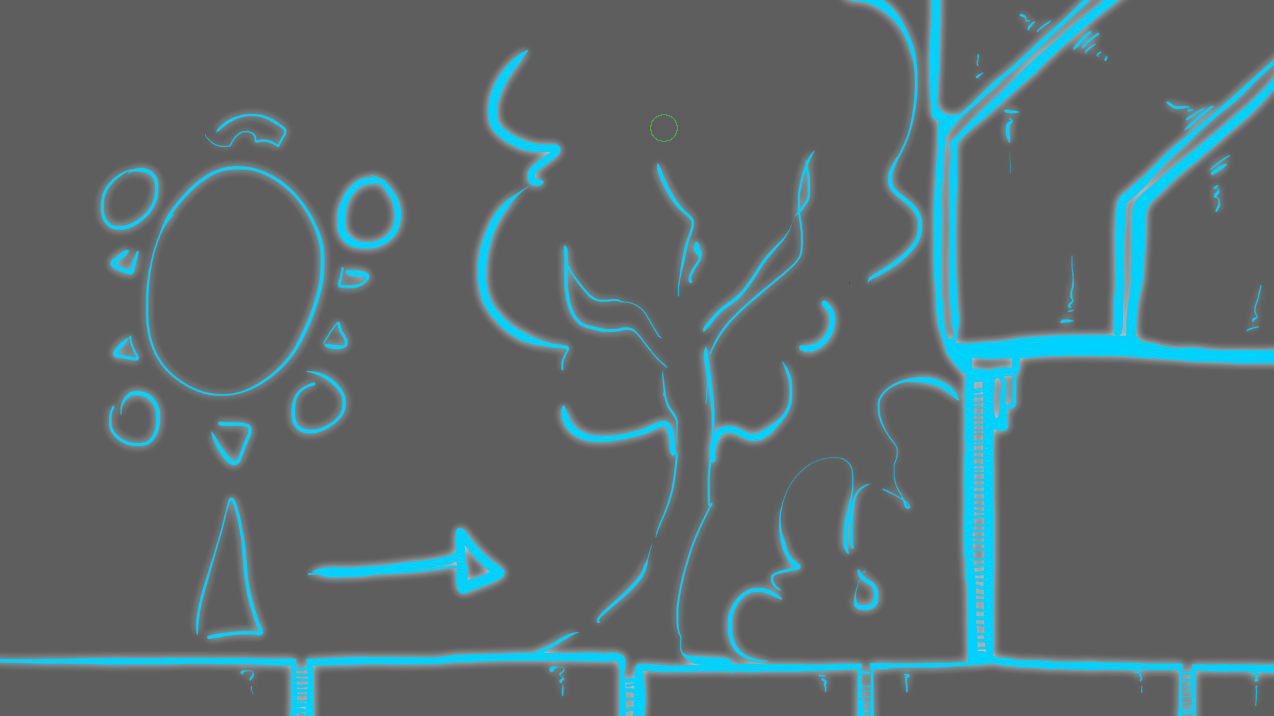 The main starting area being completely safe means the player can play around with the controls and adjust to them at their own pace.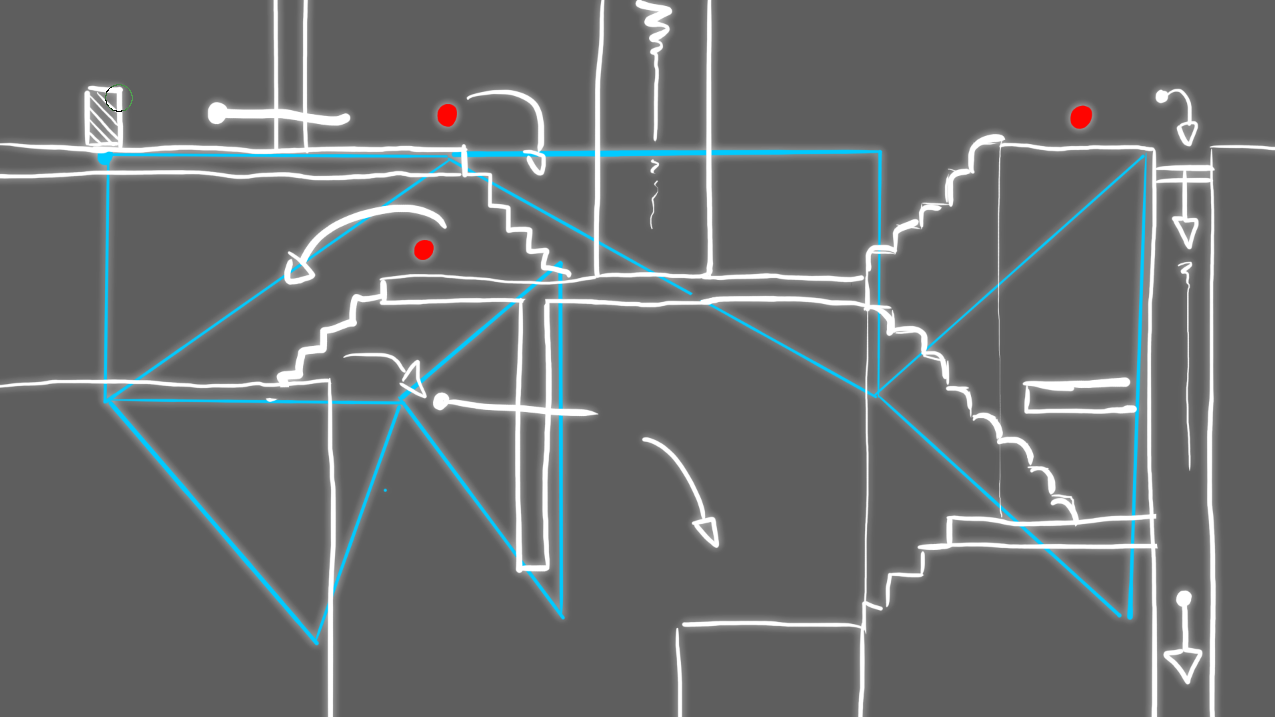 Lastly, the actual challenge presented to the player, with red dots symbolizing enemies that need to be defeated for progress.
The player will have their own time, this map only challenging them on a basic mechanical level.
The rest, sadly, cannot be shown, however, it will be fully visible in its completed form once the prototype is released! So keep watch until then!