Hey all!

We are just about to release Valentine's game Event in a few hours, starting at 14:00 GMT, which will last until the Feb 16th, 14:00 GMT.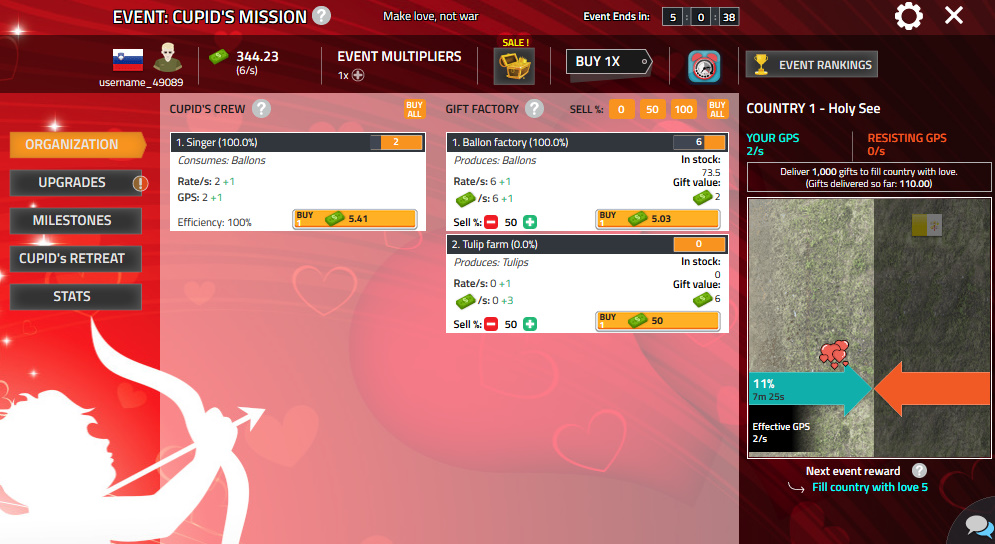 This is a short and fast-paced game event, where you micro-manage the Cupid's Crew and produce Gifts.
A short story of Cupid's Mission Event:
Valentine is around and Cupid is here with his mission! He thinks that the world is in massive need of more love and less war, and why he needs you to help him. He wants YOU to spread the love to as many countries as possible, so he won't have to do as much work by himself anymore. He wants YOU to be in charge of his crew, managing the resources and seeing his love plan become a reality – you'll have to buy factories that produce various gifts – these can be sold for cash and used by Cupid's crew to deliver them to all countries and make people happier.

The competition for the winner of this event might be a bit tougher in this event, as we are giving out only 1 Title (between all other individual rewards everyone can possibly achieve). The Winner title will receive a forever-lasting badge that could be seen via his/her profile. So, we are in search now for this year's ''Casanova''! Are you the one we are searching for?? 😊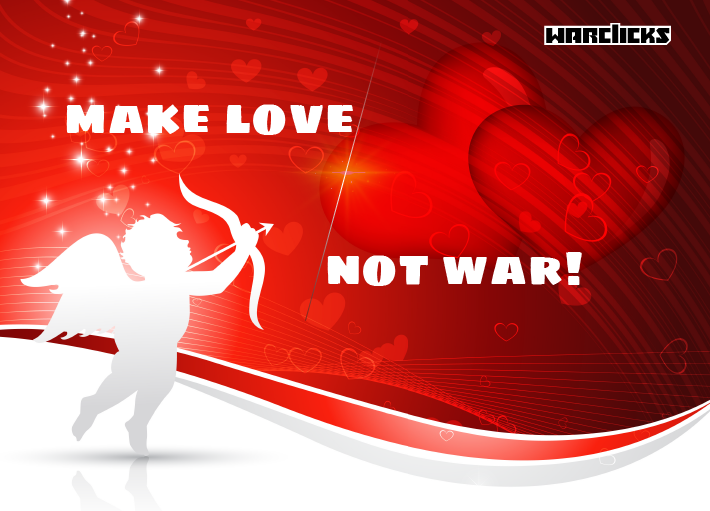 In this event, we've switched up a few things:
There is no training feature and the badge rewards this time are for DPC not Production boost.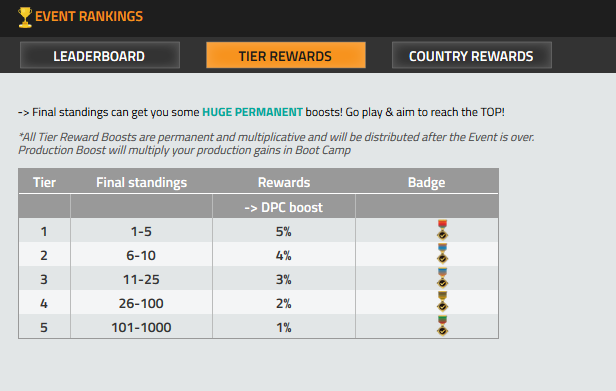 In case you haven't played our game yet, here is a bit more details about it:
Recap of the previous year (active development, new features released)

War Clicks is a fast-paced incremental game, where players try to overcome enemy forces, complete special missions and goals in "War Zone" while supporting their army forces from the safety of "Boot Camp". Players also fight with their countrymen in massive country and alliance battles.
The game was initially released in 2016, but received a whole rework in 2018, when it became a completely different game with improved mechanics, new features and graphics (the game is still being improved and updated regularly!).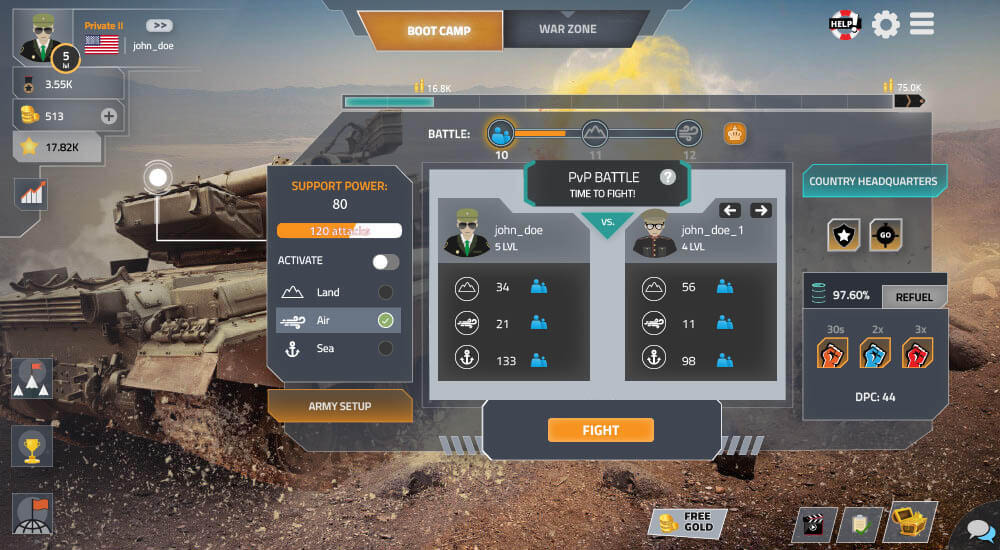 Feel free to join our great community via the links below and we wish you lots of fun playing the event.



Join us on chat:
Discord
__________________________________________________________________________________
Command. Collaborate. Produce. Optimize. Battle…and more… (see you within the game 😉 )

Play the game on:
Official game website
Kongregate
ArmorGames

More about the game:
GameDev Blog
Press Materials

Let us know your thoughts:
Facebook
Reddit
Twitter

Our other games:
Area Raiders (inspired by the actual announcement of the Storm Area51 event)