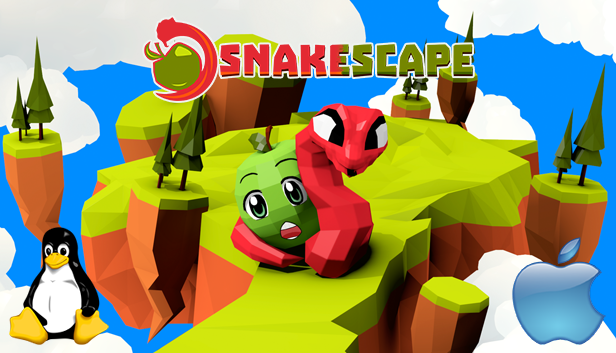 Hello, guys!

Today we've uploaded a first major update for out game that bring our cute game about Mr. Apple adventures to more platforms! To celebrate this event, we started sale for our game! Save 33% on SnakEscape during this week!


Patch 1.1.0 Changelog:
Added Linux & Mac OS support;
Fixed russian localization issues;
Fixed day/night cycling on official singleplayer levels;
Fixed main menu scaling;
Fixed game UI lagging & bugs;
Fixed level editor and Steam Workshop uploading/downloading bugs;
Updated all shaders and materials;
Increased apple move speed;
Increased snakes move speed;
Added a game logo to Main menu;
Also, we would like to thank everyone who help us to improve the game and find the bugs!
Good luck and have fun,
From Triple-Star Studio.