Chi Land - RPG-like shooter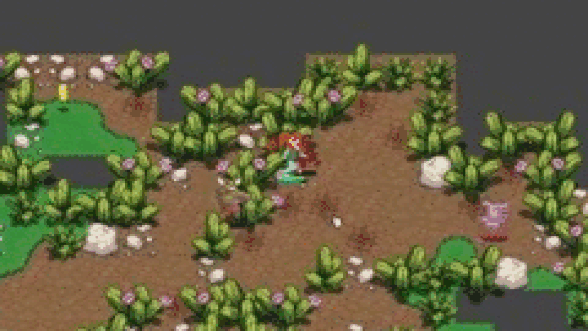 Current version: 3.4.0 - Last Update - 26 November 2015
New updates (version 3+) gives:
Precise Shadowcasting
Bosses, and before that:
UPGRADING STATS,
load, save
score (progress),
un-ending world (random map on every enter on exit) also
Four New Maps,
Fog of War,
Short Combat attacks from enemies,
new User Interface
There are two conflicting teams. They both have access to special powers, but need life energy Chi to power them. The other team is attacking your team! Protect your team with the power of Hado (unlimited energy blast), Speed (multiply your speed), Thor (fire thunder anywhere near you). The game works on Android browser or normal Computer browser. You are never alone. There are a few bots online trying to blast what's near them. It's free to play. It's multiplayer. It's still constantly being upgraded. If you have any ideas for this game write me a comment! Thanks.