Update contains:

- Fixed missing textures on t_clues;
- Added an option to drop grenades (so you can swap them by pressing E);
- Added an audio hit marker when you deal damage to a player;
- Changed default radius and damage for gas grenade.
- Added a new observer camera mode: fixed chase camera;
- Added gas and frag grenades;
- Fixed a bug when you were sometimes able to shoot a weapon in pre-round state when it was disabled by server admins (when the game was forced into Annihilation mode when there wasn't enough players to start a proper Treason match);
- Changed default bloom tint values;
- When spectating a player, you will see their team next to their nickname and health;
- Zombie health was increased to 30 and added a console command to change it in-game (t_resus_health);
- Changed pseudobomb range and damage;
- Increased inaccuracy for firearms;
- Updated some materials to make them look more in style with Treason;
- Updated skyboxes on some maps;
- Map optimizations;
- Removed a couple of unwanted files in the build;
- Enabled proximity voice chat by default;
- Swapped plural team names for singular.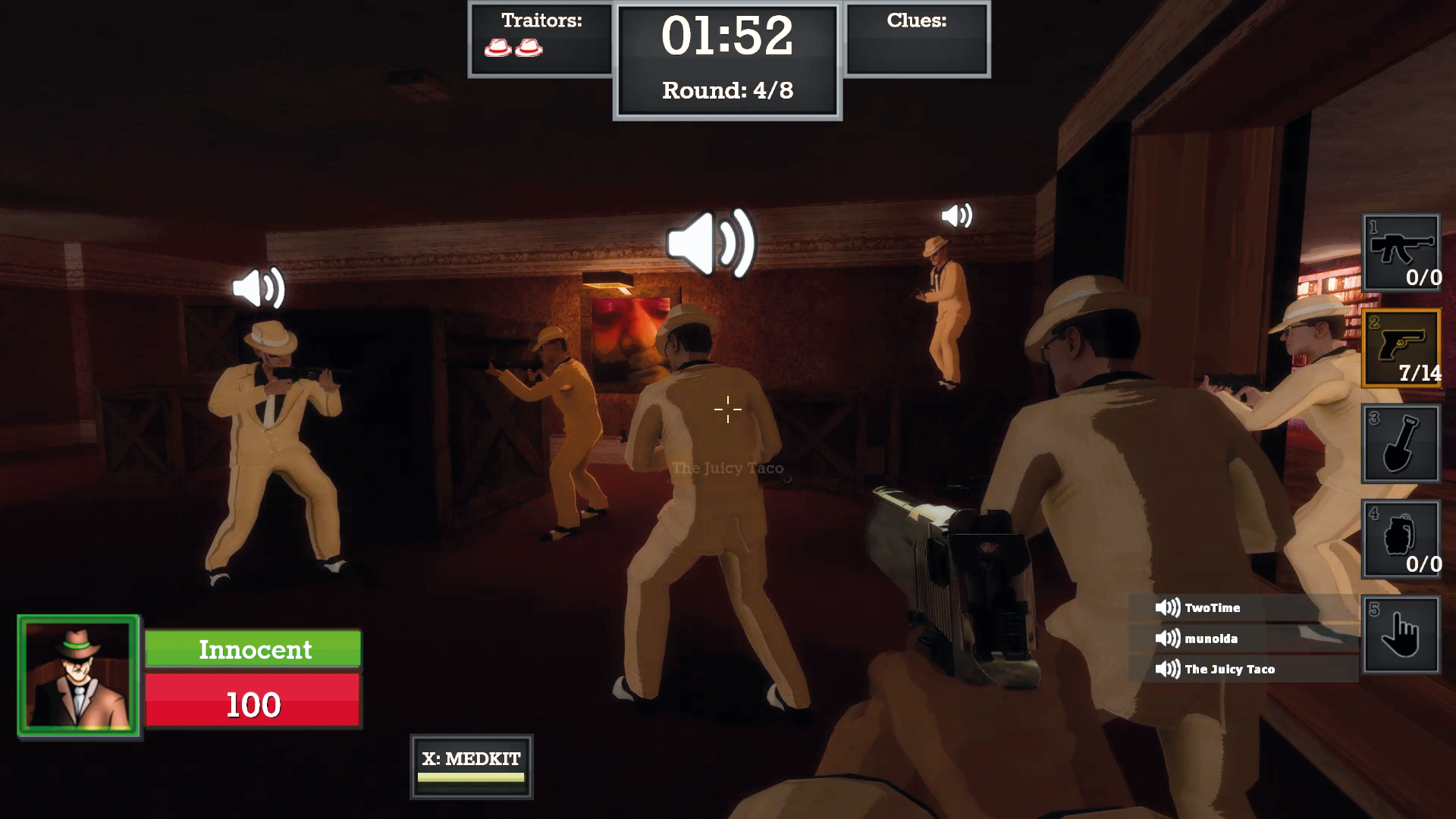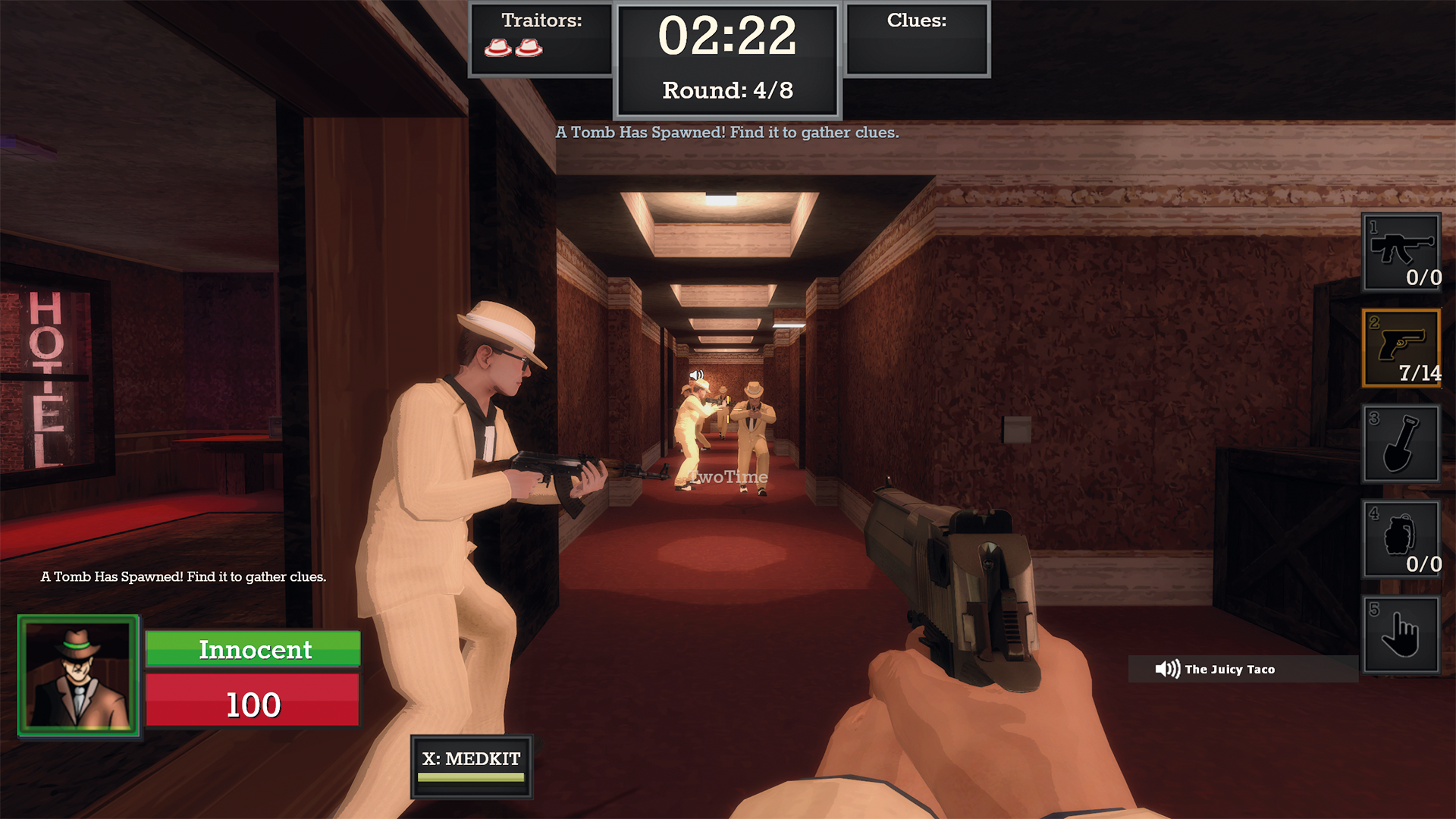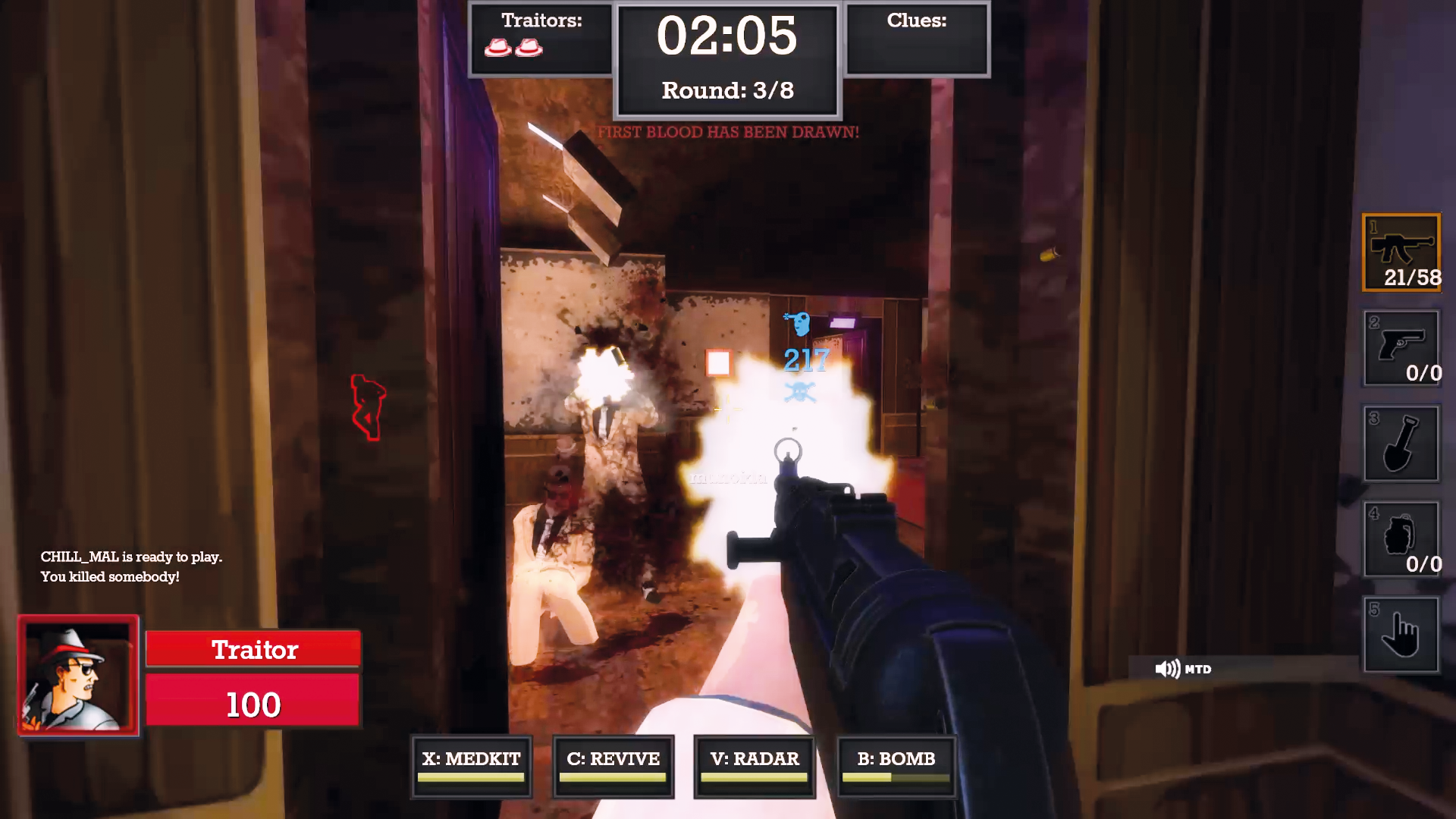 Enjoy!