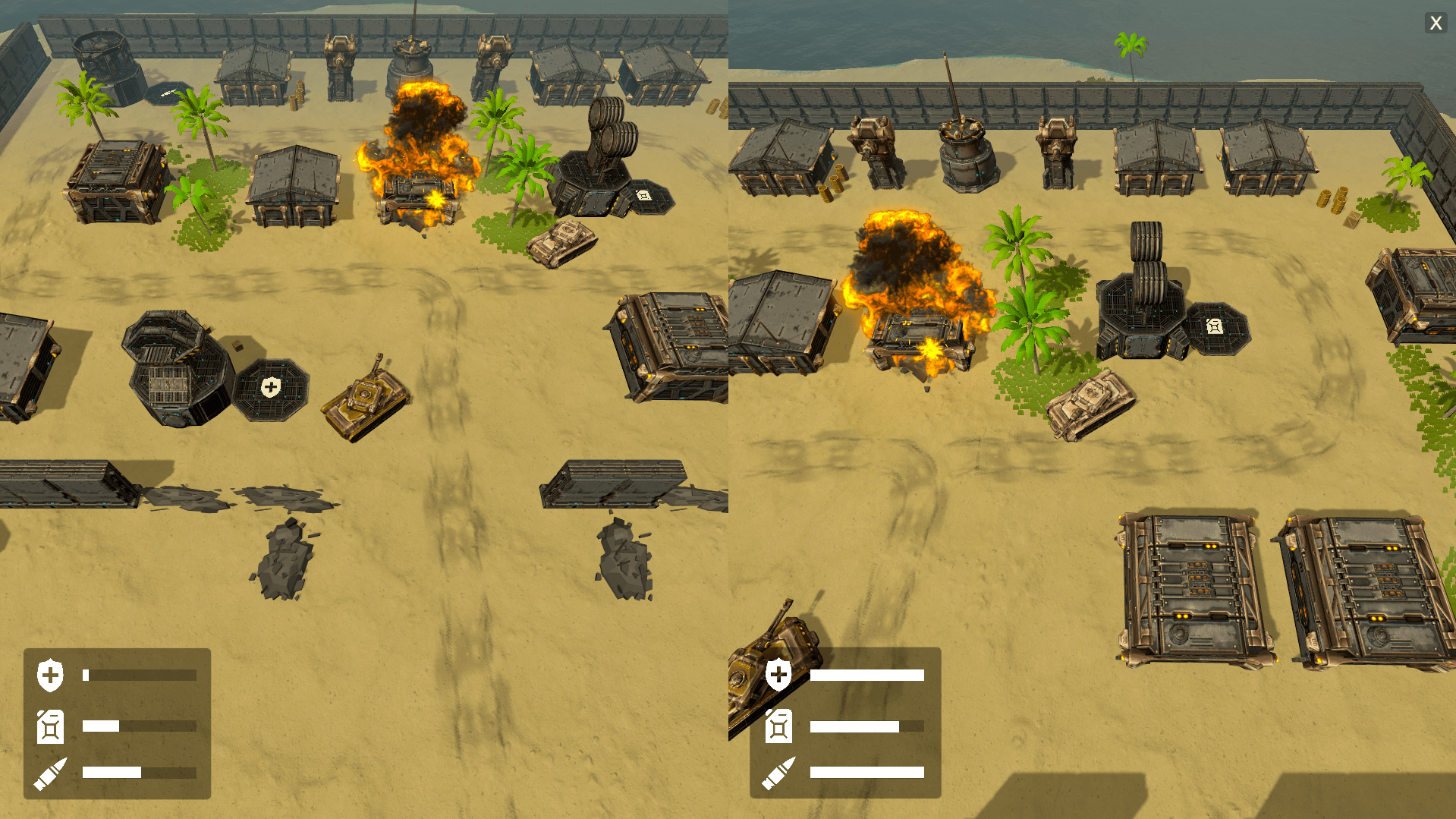 This is quite a major update to Fire Tactics. The graphics have been completely updated and the​ quite a few bugs have been fixed.
---
See the list below:
Vehicle models have been updated​

Buildings have been updated

Effects like explosions, water, missile trails, particles have been redone

A graphics menu has been added

Player 2 controls have been remapped to work on any keyboard

Turrets no longer fire randomly

Bullets despawn and don't go on for eternity

When exposing an enemy flag, a flare shoots up

Victory music added
In the next update:
customizable controls

a new camera system will be implemented to allow better gameplay

The helicopter will be able to fire missiles.

Lot's of bug fixes :P
Hope you enjoy the game and please leave feedback.
Discord: Discord.gg
Twitter: Twitter.com
Facebook: Facebook.com
Website: Fargamer.com