Alright, so we have a major update for you guys.
We had our great concept artist do a quick sketch for us.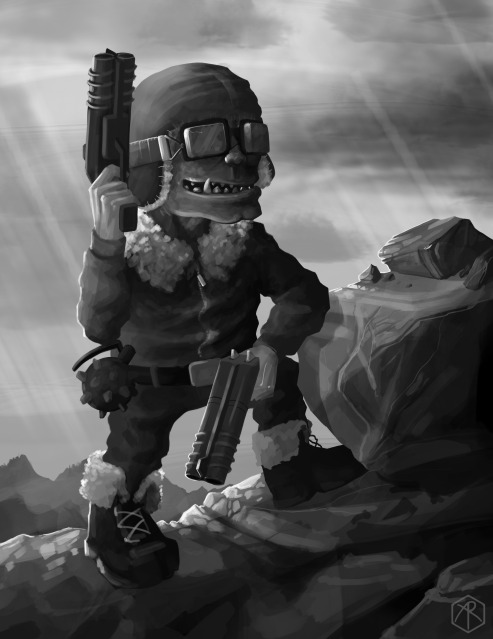 Well i think this explains a lot of it.
--
We are adding 2 completely new levels to the game. We won't reveal when but it will happen and you will be finding yourself on the ground fighting the wicked polar bear tribe, yeah you read that right a polar bear tribe. Well we will be coming up with designs for it in the next few weeks but we can promise you that it is going to be awesome.
So, to explain it a bit further we are adding ground top-down view combat which completely distinct from the regular gameplay that is planned for the game.
And also we will be introducing a new very interesting character Oskar, you will find out more about him in a month or so once we come up with the complete design.
Alright that is for this article, give us your feedback on what you think and also in the next few articles, you will hopefully going to be hearing our animator in the interview, as well as seeing the finished rocket designs and after that you will be seeing the designs for the bear tribe and Oskar.