Hello, everyone. My name is Garv and I'm the developer of Shadows of the Lost - A Blood City Tale. Over the last year, I've been working on converting the game from 2D to 3D. Honestly, I didn't expect it to take that long, but the character system itself took me about 3 or 4 months to implement. Then, there was a lot of rewriting the underlying code to accommodate 3D movement and then recreating the zones themselves. It's a tall order for one person, but I'm happy that I was able to get this far.
The main reason for changing the graphics was because the original vision I wanted just couldn't be realized properly. I wanted a kind of Hotline Miami cyberpunk style game with some interesting stylized effects, but with my terrible 2D skills, that wasn't happening. On top of the fact that from that angle, it was extremely frustrating for the player to know what they were looking at most of the time. I almost always had someone asking me what an item was and that wasn't any fun. It occurred to me that a change was necessary in order to make things fun and understandable for the player.
Here's the old look of the game: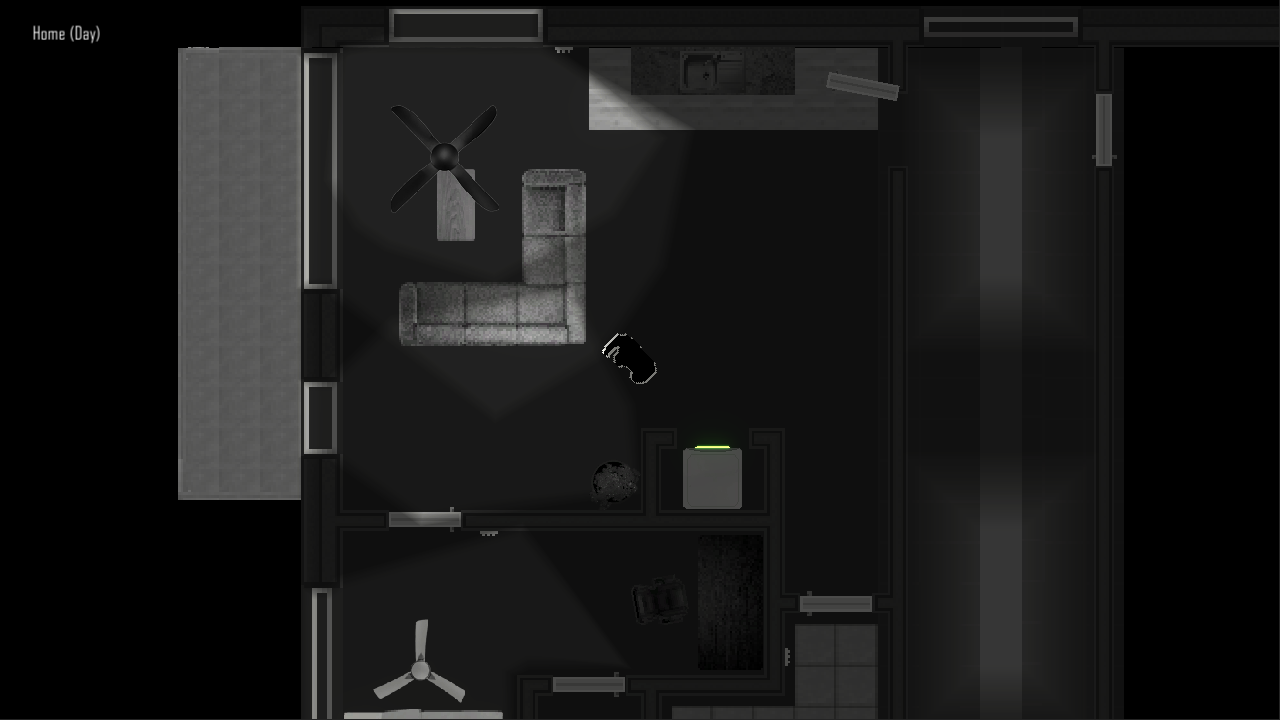 And here's the new look: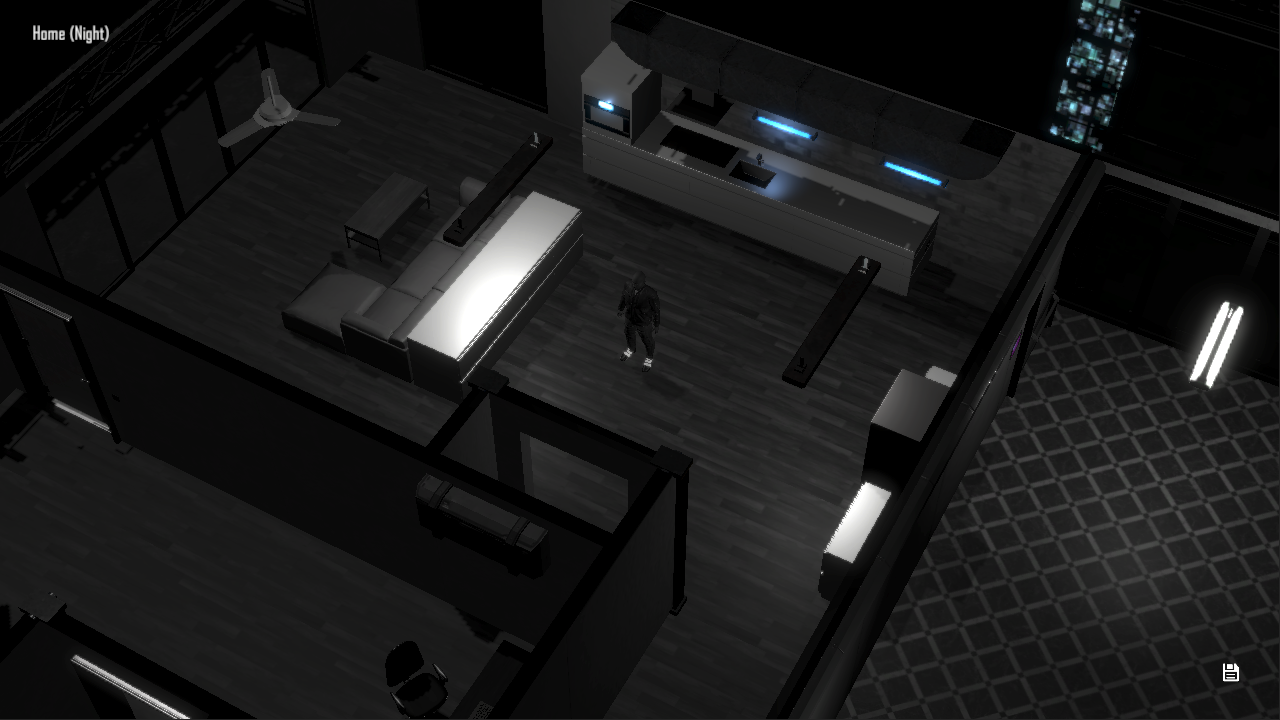 As you can see, it's much easier to see what the surroundings are. Also, I think it allows players to get more immersed in the world. The other thing this opened up was the ability to do cut-scenes and the like. I feel like it just has an overall better vibe than the original look.
Because the game was changed to 3D, one of the additions I prioritized was giving the player to adjust their graphical settings. It's still a little bare-bones, but it'll help for those who have low end graphics cards. The plan is to add more options in the future, but right now what's there should work.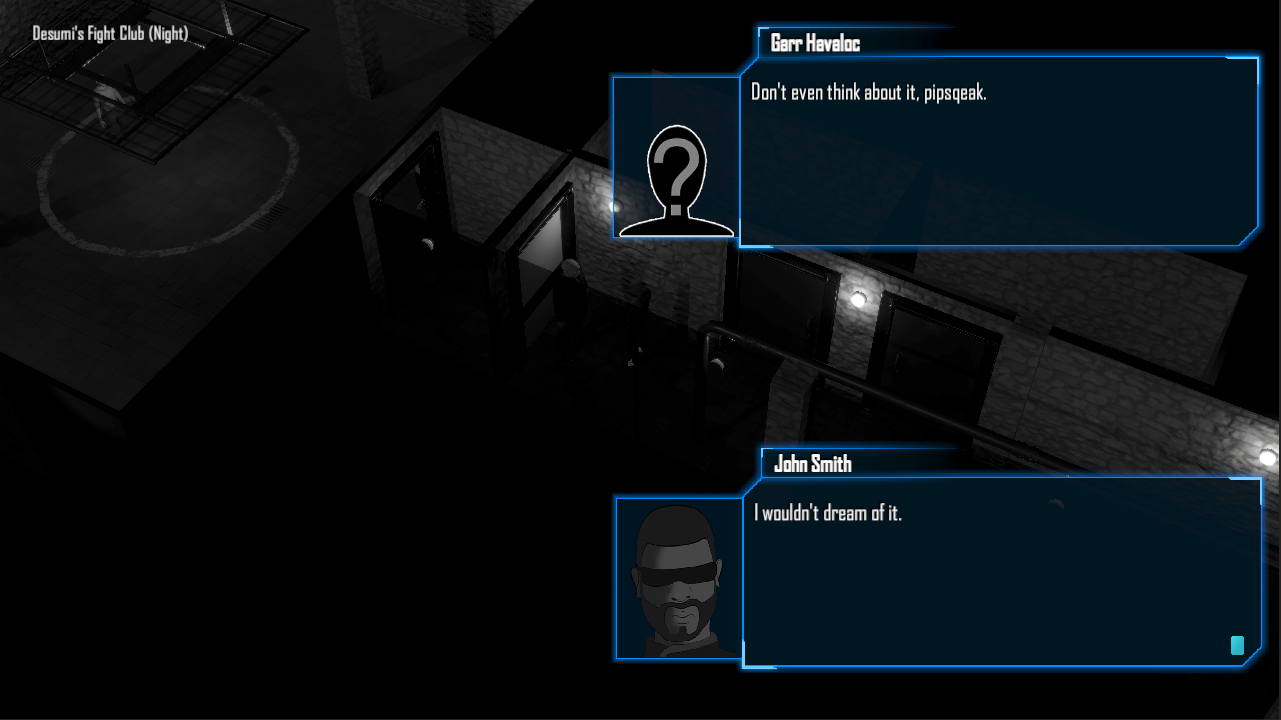 That said, the underlying game is still the same. The turn-based combat is still there along with all of the light adventure elements. I didn't want to mess with the base gameplay.
There's still a lot of work that needs to be done, but this is a good first start. I hope that players like the new look, it took a lot of work to get there.
Anyway, thanks for reading.
-Garv