Mainframe Defenders is a highly replayable turn-based strategy centered on loot and customization.
It is the 2080s. A computer virus has infected the Stargazer research center! But the Mainframe is uninfected and already working on a cure for the virus. You'll have to take command of 4 prototypes and get to the Mainframe before the infected units do!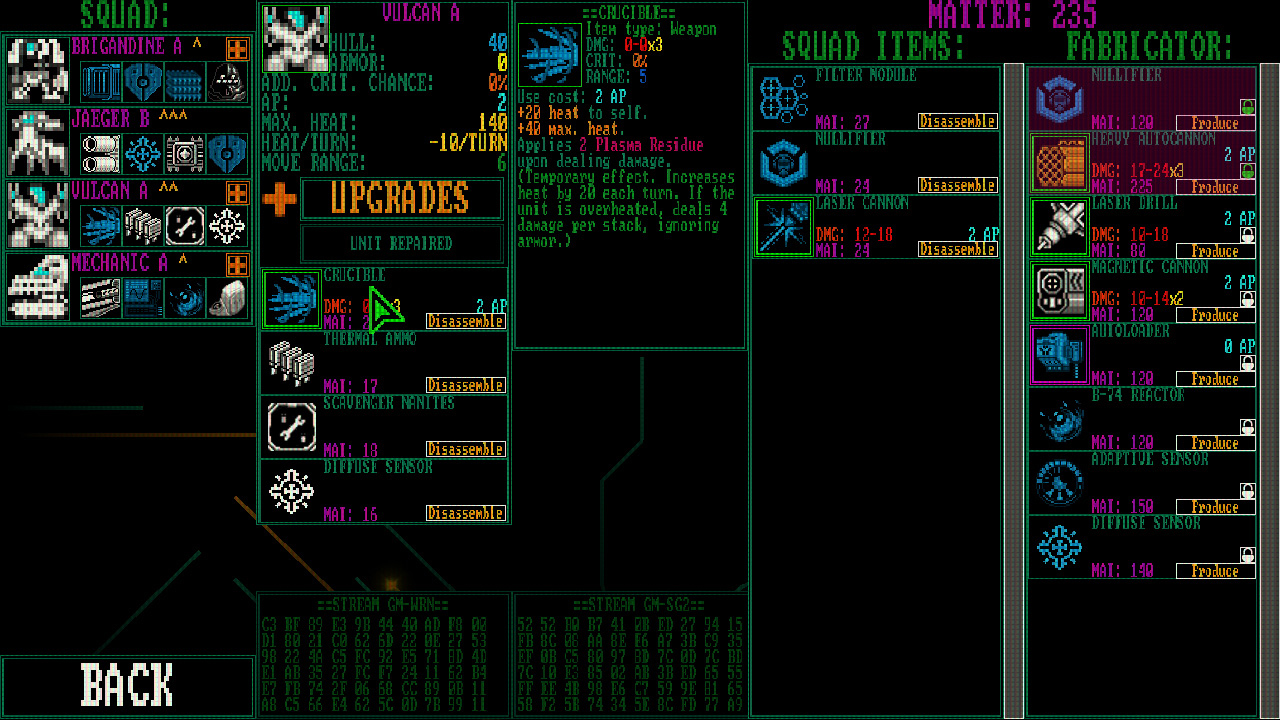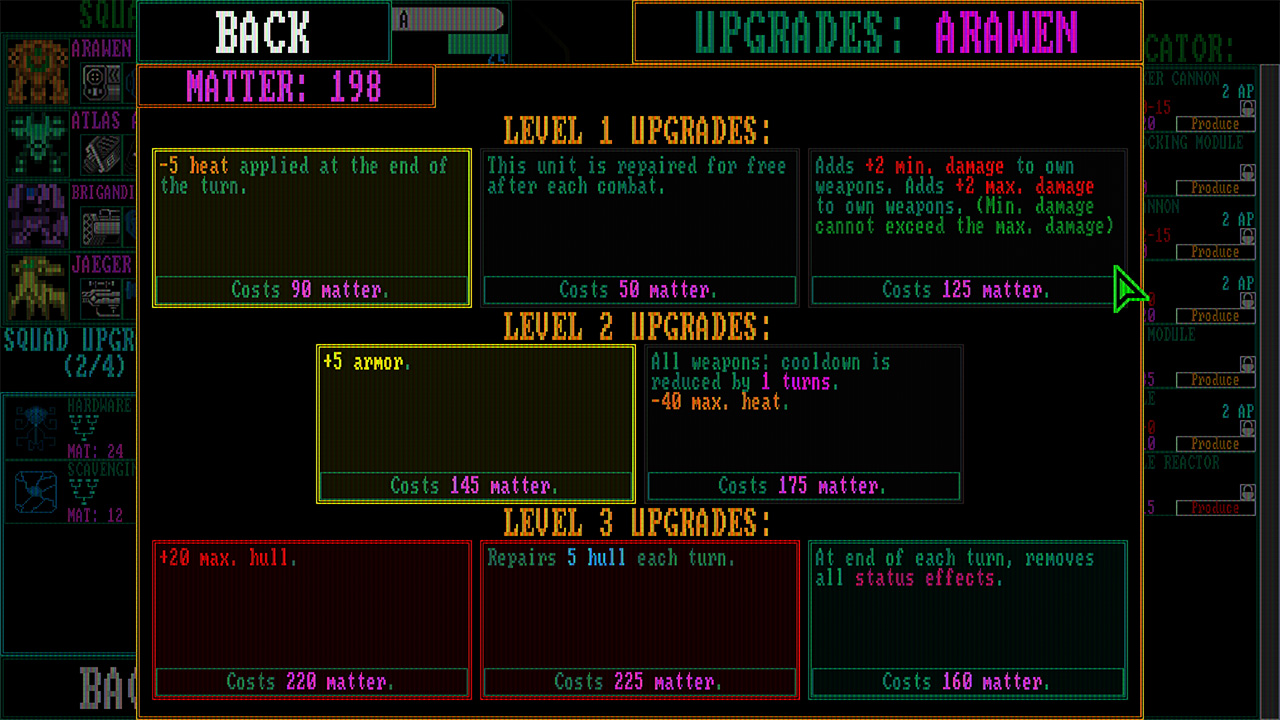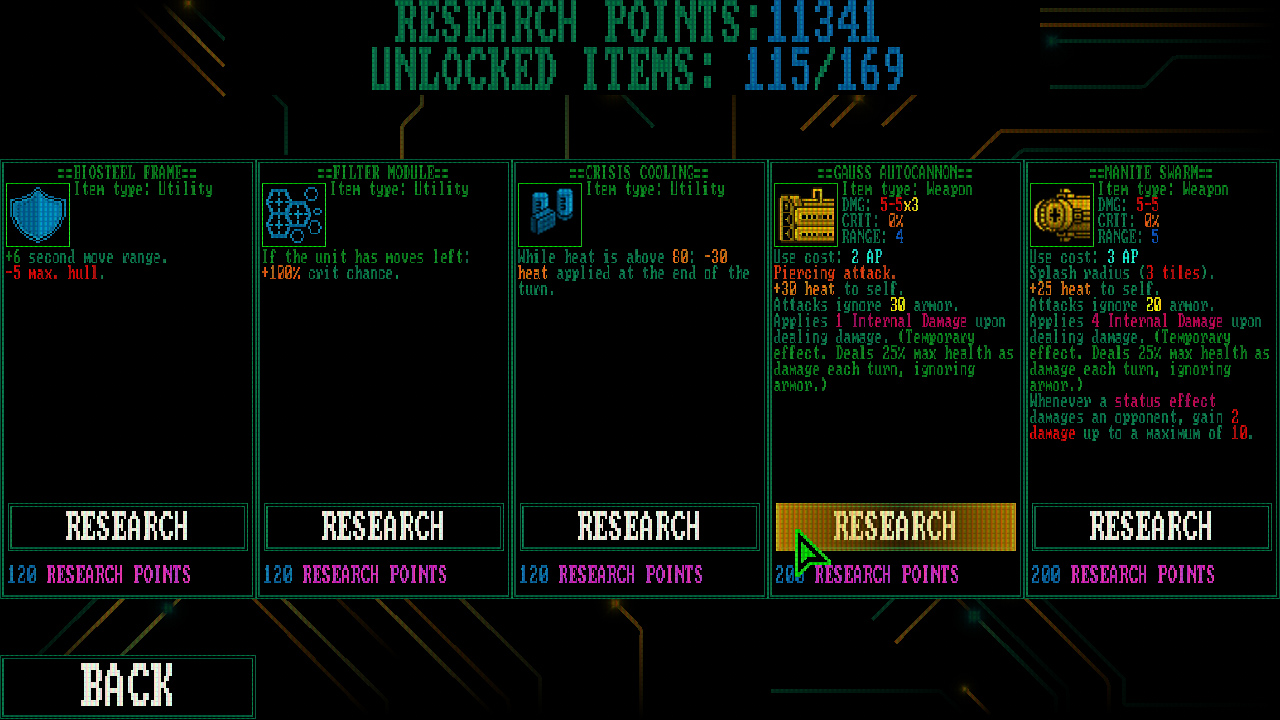 Features list:
* Retro style. Graphics, inspired by 80s terminal PC with hybrid synthwave soundtrack.
* Diverse tactics. Choose your style. Try 17 units with 10 unique upgrade presets.
* Build your squad. 110 unique items to choose from. Combine different items with unique abilities, work with item drawbacks or double down on them, creating flawed, yet powerful builds!
* Unique enemies. Each of the 16 enemy unit types has its role in the squad and designed to counter certain strategies.
* Procedural levels: Missions have differing objectives, combined with unique mission conditions. More than 40 different mission presets.
* Progression system: Victory or defeat, the game is not over yet! Unlock new units and items that can alter your playstyle!
Game trailer:
This game was largely inspired by games like Cogmind and original XCom. I've done my best to implement "simple to learn, difficult to master" philosophy. It is built around simple combat but offers a lot of customization between battles. Items often don't just provide stats boost, but also offer unique mechanics that can be combined much like you would combine cards in CCG.
The game will be released on 26th February on Steam and Itch.io.
You can find more details and try the demo here:
Steam page: Store.steampowered.com
Itch.io: Syntheticdomain.itch.io