This is not Asteroids.

The first thing to know is that we don't want to be better than Asteroids. This is not Asteroids and we don't intend to be the new Asteroids. This is a tribute to Asteroids, and of course the game wants to be a challenge for the player, but not emulate those old sensations we had when we were children after school. Those times are gone, but we want to remember those times with this game.

What we wanted to create is a game to have a good time while playing, trying to get some records, aand enjoying the stress of getting the best scores across the 24 levels the game has, plus the infinite Athena level. Remember: levels are marked with the 24 greek characters.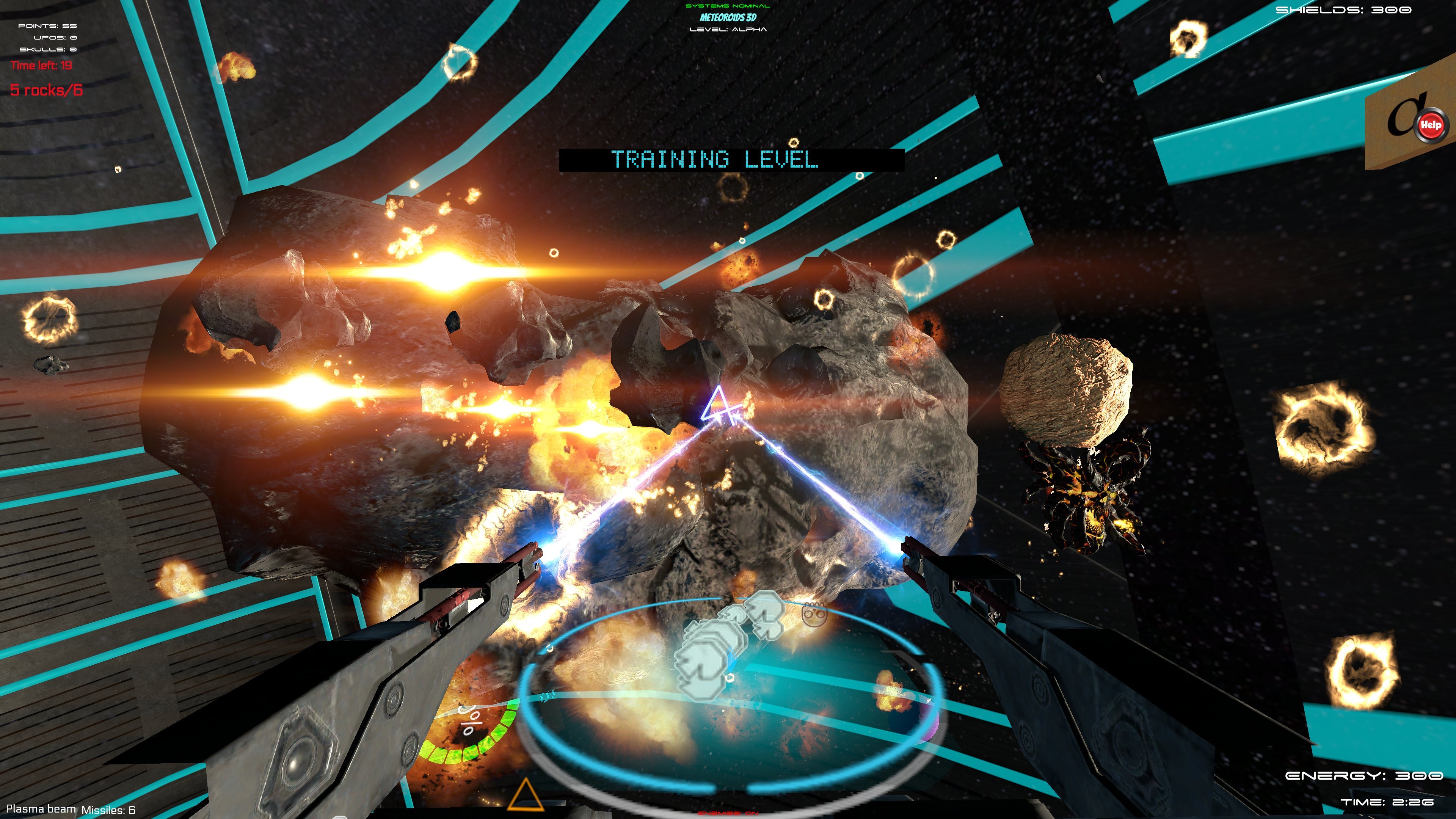 New features, and the old way too.

for that reason Meteoroids 3D is born with Asteroids in mind, but we have added many new features that could be impossible to have in 1979. For that reason we have added different enemies and challenges for the first version, and even more that will come soon after release.

But, if you want to play Meteoroids the old way, you can deactivate all that stuff, and just try to be the best destroying meteors. Oh, by the way, the UFO will always be there, as it was in Asteroids. The Steam leaderboards and rankings will be always active.

Some videos to see how the game works.

The best way to see all these elements in action are videos, so we're recording some so you can see how the game works. Remember that there are a configuration panel in the game with many options, including real physics of the ship, or the time you have to destroy meteors.

Another important features is the DMS (Destroyer Meteor Speed) that you will see in red. You'll see a countdown timer from 20 seconds to zero. And below two numbers: how many meteors you have destroyed in those 20 seconds, and your record that game.

How many meteors can you destroy before the countdown finishes?

Weapons and missiles.

Last, but not least, you get seven weapons that are being activated while you win levels, and missiles, that are a good resource for those heavy enemies that you'll find in the game.

And that's all for now. Please take a look to the videos for more info. Thank you!