Hello everyone!
Today we will show you the profiles of our two main characters and a description of the in-game Menus and their initial contents.
First we'll start with the main character that the player will see the story from their perspective and control their choices throughout the game: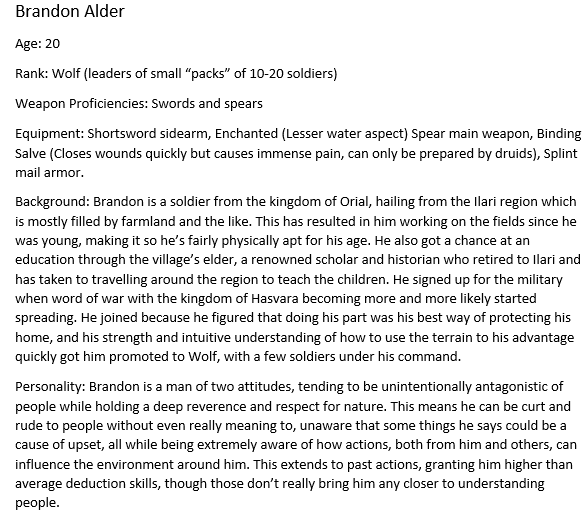 Next, is the main character where the player MIGHT see some parts of the story from their perspective depending on the choices they made with Brandon: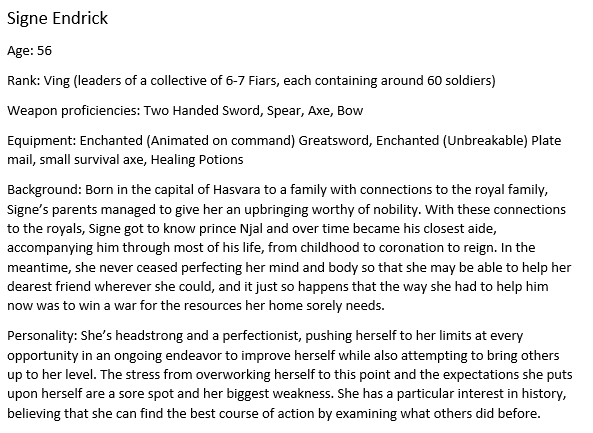 The game design will be separated in two sides, on the right side it will contain the Chapter of the current part of the story on top, the narrative in the middle and the available choices below. On the left side it will have the game's logo and the game's menus.
Example (not actual game design):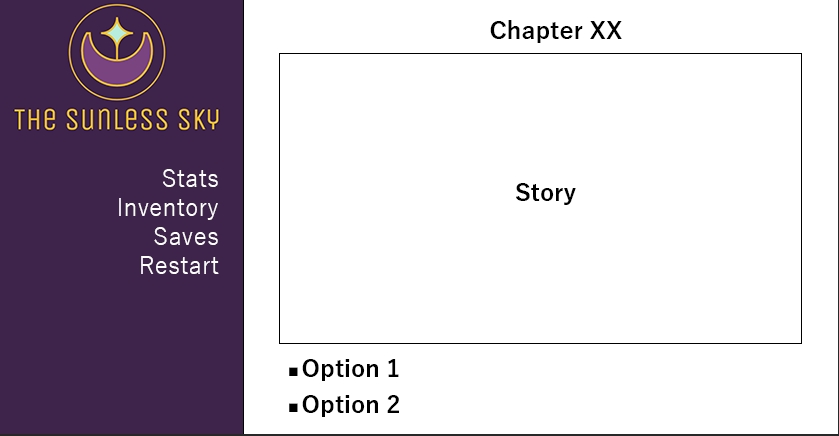 Currently, the menus are still in an early stage but their main structured are mostly defined.
The Stats Menu will show information about Brandon's current state, mainly his health, skills and relationship with Signe. These can and will be altered dependending on the choices the player makes through the game.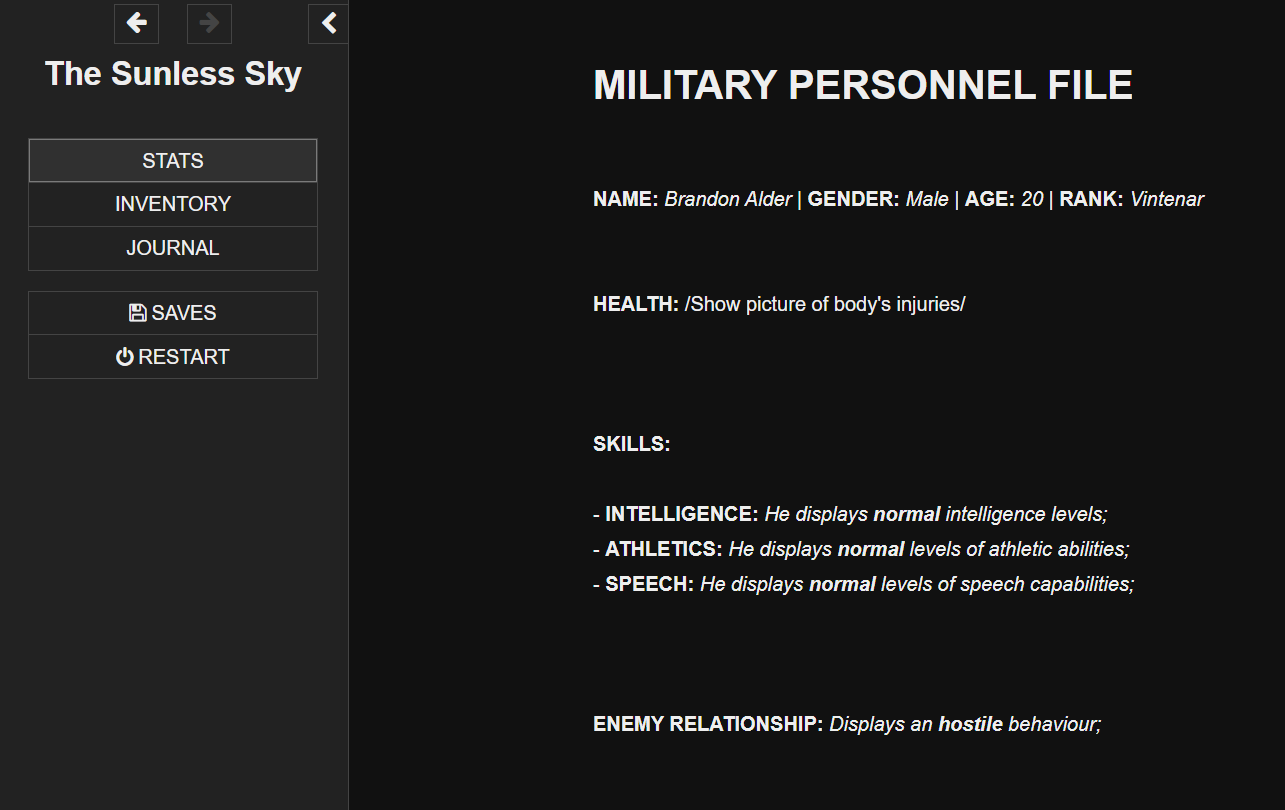 The Inventory Menu will show what type of weapon Brandon is carrying and items that he may acquire while exploring. Each item has diferent purposes, they can heal Brandon or someone else and may even unlock the possibilty to select a choice that shouldn't be available.

The Journal Menu contains several sorts of detailed information regarding the characters, worldbuilding and a summary of past events based on the choices the player made.
It can be useful for those that are interested in having a more in-depth perspective of the game as whole.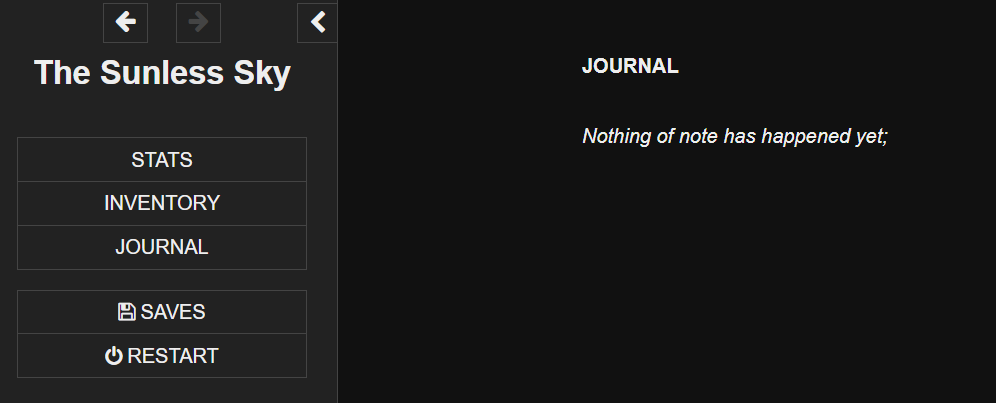 We are progressing on the game's story, narrative, game building and background illustrations. But for now, this is all the content we can share with all of you.
We hope that everyone has a wonderful week and until next time!