SOO, this is important right, its the avatar of the player in my game, and where to start with this...
Well i think should point out first that my character was initially to be this: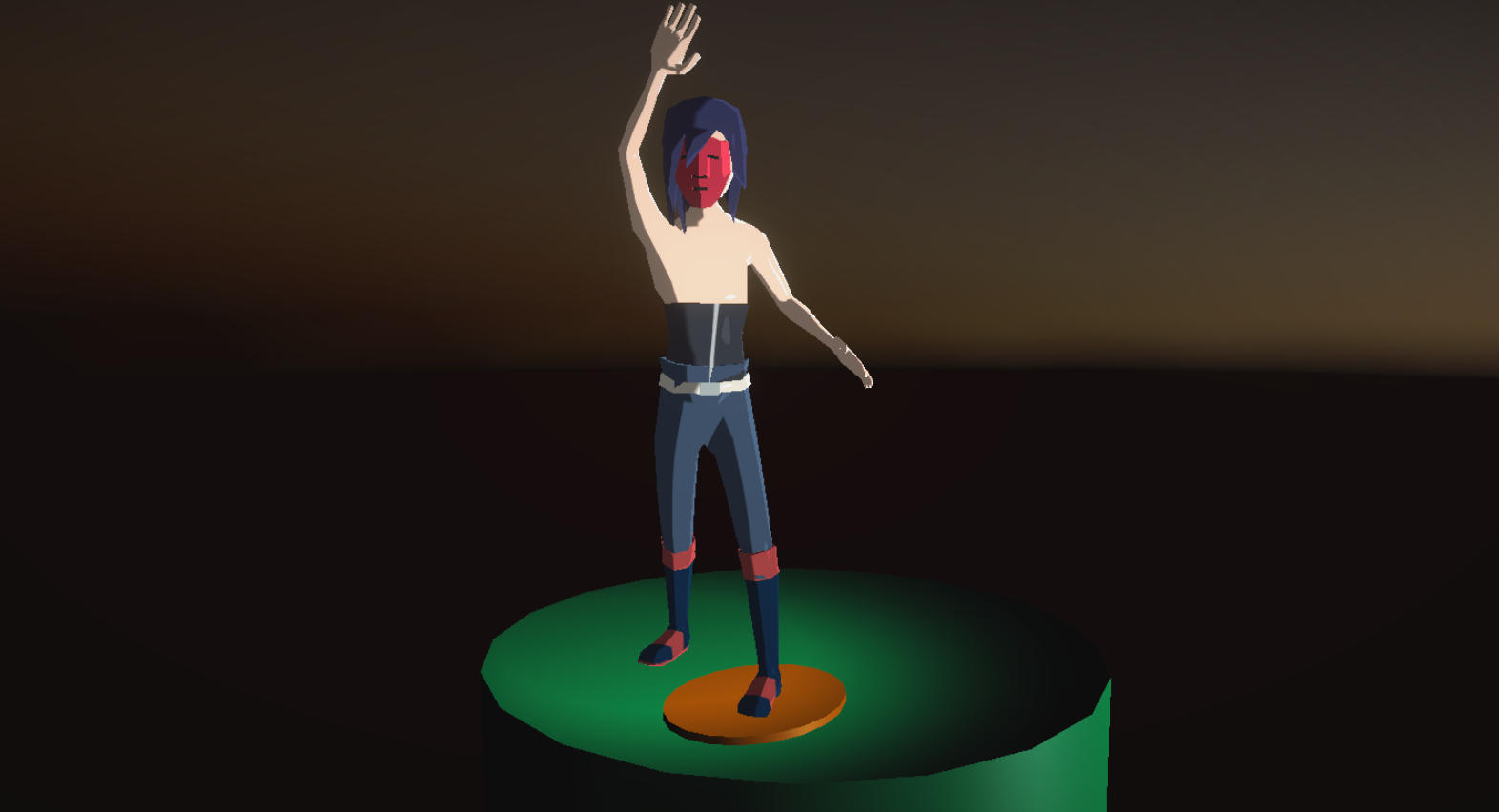 Something i did before i started the whole project. The main thing about this was that the character was Careto, as seen by his mask. And that he would hunt monsters in a manner of a ritual. But when i started looking at the character itself, i felt more and more like he didnt belong in medieval Portugal, this was the reason why i completely redesigned him.
Soo where to start. the first thing i did was.... completely delete the whole model but the mask, as it was the only thing i wanted to keep. With this i started to develop what i thought of an armor that still felt kinda agile, as i wanted my character to run and roll around.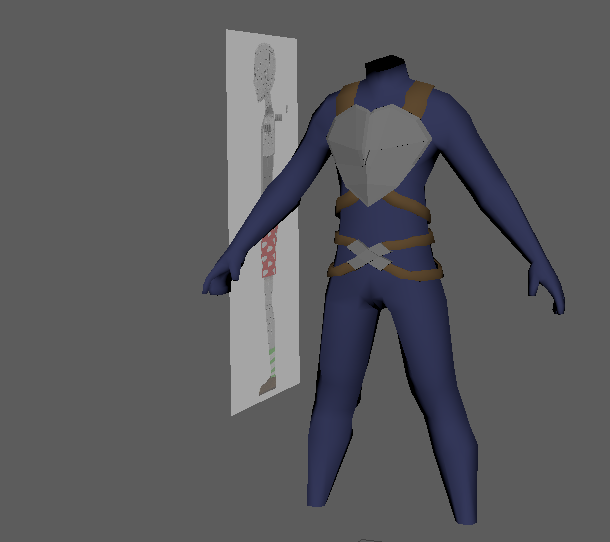 I started to add more and more of armor to complete the look of a knight.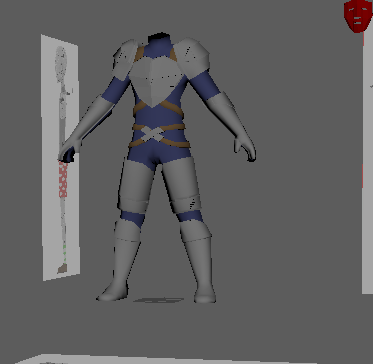 As you can see there, the mask was still a thing that i wished to incorporate.... which led to this abomination: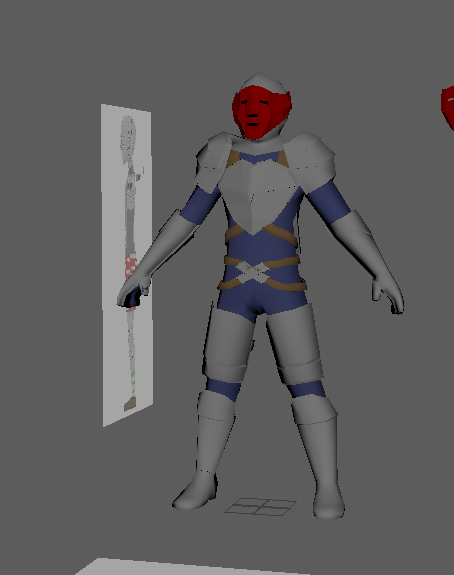 THE MOMENT I LOOKED AT THIS AFTER FINISHING I WAS LIKE "NOOOOO!", and immediately deleted it!!!!
I decided then to go with a more tradicional look , yes it would become more generic but the main focus of the game is the enemies and not the main character, which you can mostly see from behind. Also i believe it reinforces the idea that you're a nobody and your foes are demons of myth.
I also did some bags and started working on the sword for the character which came to look like this: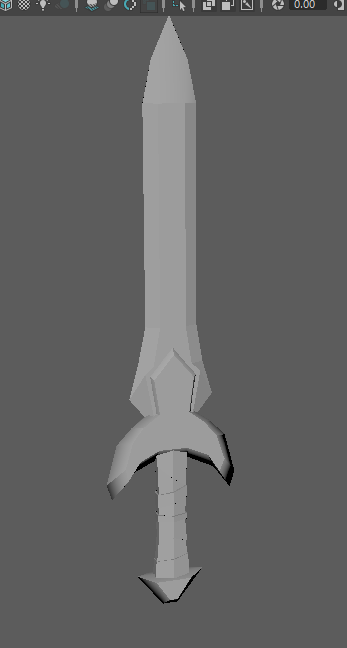 With this done i started to work on the textures, that much like the Zorra, i did two versions, one thats more realistic and one more cartoonish, as you know now the final version was the cartoonish version as that is the definitive art style i chose for my game, and with this i did the same for the sword.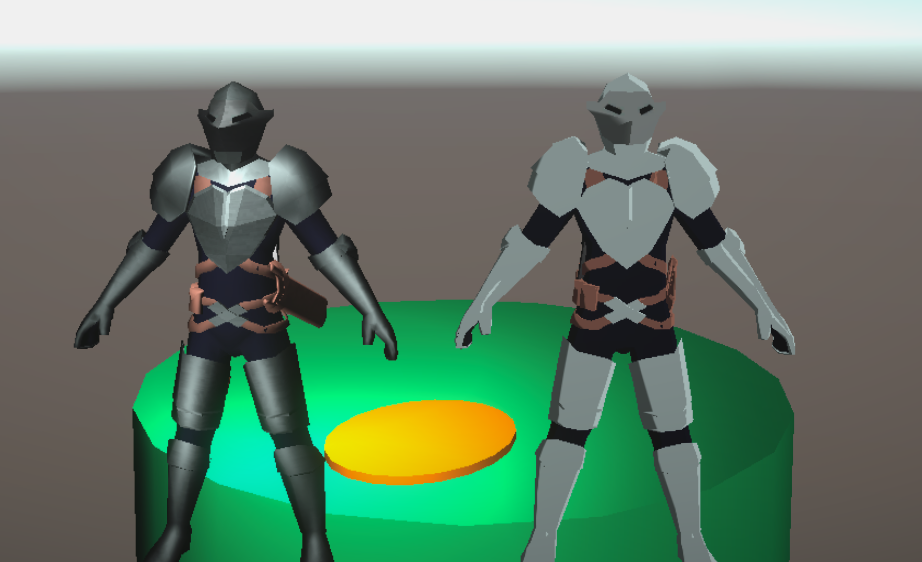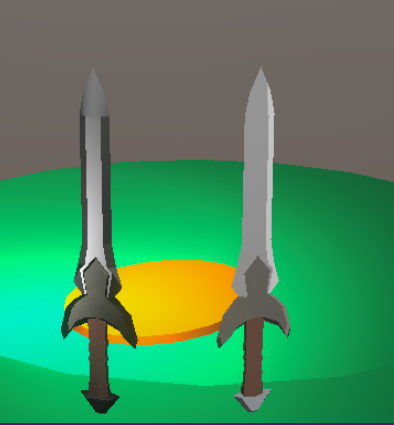 Thank you for reading my second Dev post, and stay waiting for more! In the next one i might talk about the problems of my boss and what i had to do to make it work in the time i have.