Hello there!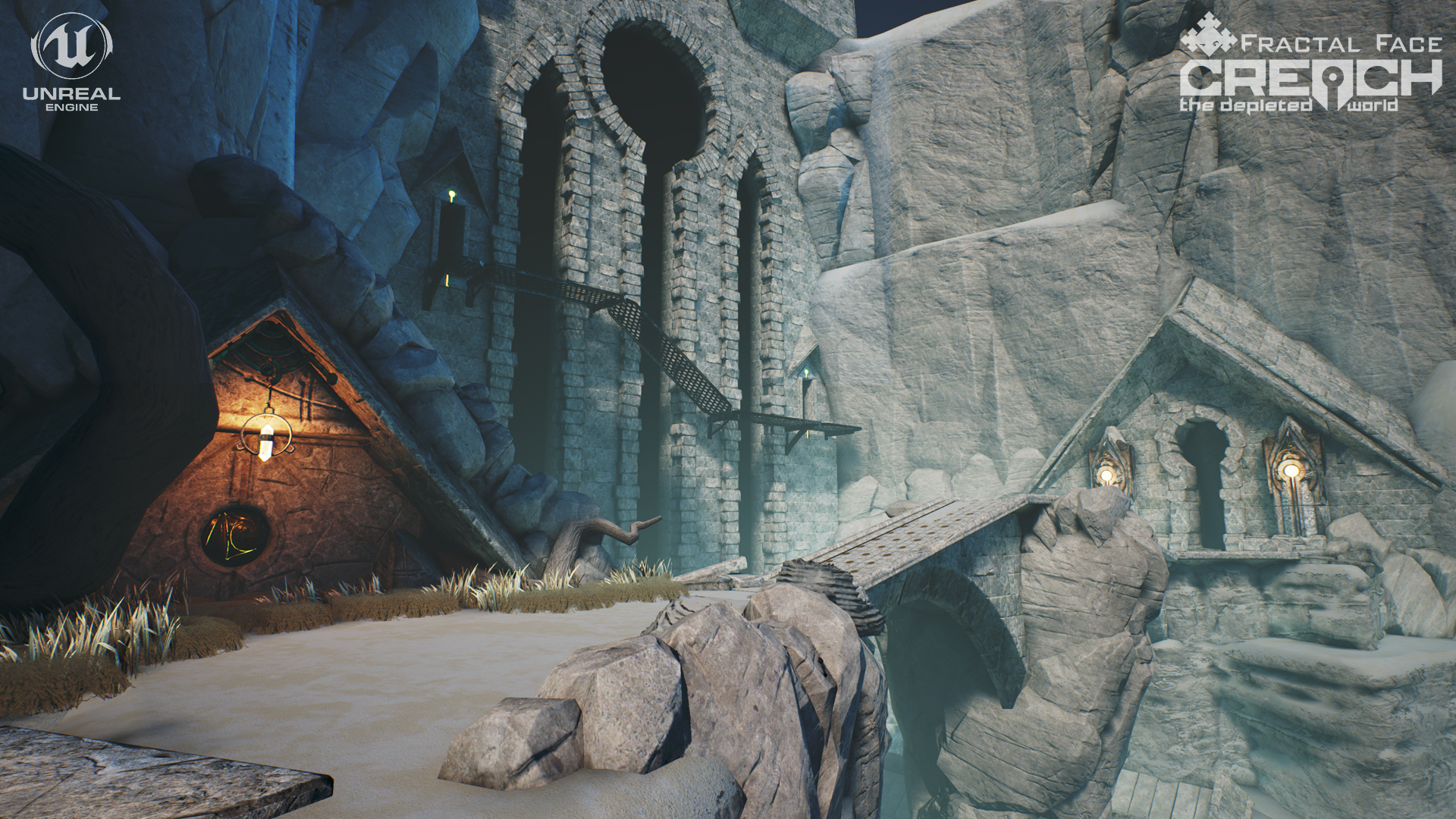 We are unlocking new area of interest for Sterk and for you! It's the path, which connects the Temple and the Aqueducts. Here Sterk will face his first enemies in this story, and you'll get a chance for some combat practice!
The Sentinel: Shield
Do you remember the guy that we tried to rob in the tutorial update? It's the Ancient Sentinel, left to guard something that was important in the older times, but has probably turned into ashes by now. Or not. Anyway, fighting the Sentinel is worth trying.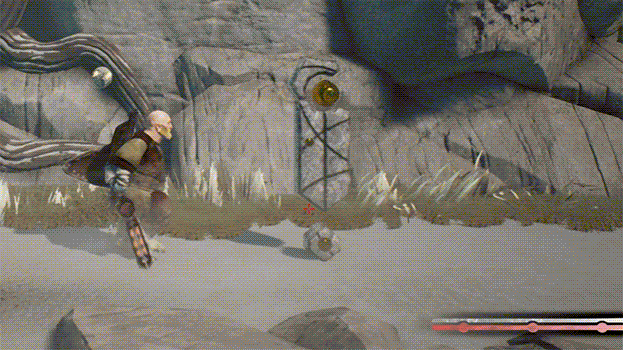 It is going to be one of the first enemies you'll face in Creach, so we try to make it remarkable and interesting. And hard to kill!
To fulfill the last purpose we've given the Sentinel a magic shield. Here are two things you need to know about it:
- the shield absorbs damage
Obvious one. The shield serves as a 'second health bar', and you can see it on the GIFs: it is represented with a green line. Actually this is what shields are designed for. Just wanted to make sure you get the idea.
- the shield softens incomming strikes
Take a look at the GIFs. When Sterk hits the shield, you can see Sentinel showing no reaction: it continues fighting. It means the following: when you attack a protected enemy, you can't interrupt its own attacks.
Also pay attention for how the shield changes visually when Sterk continues to kick the... loot out of the Sentinel. It slowly disappears, so you won't miss the moment when it's gone.
---
Thank you for the attention!
Stay with us for more content and updates! ;)