Check out our latest trailer, showing off our newest artwork and gameplay features
Thank you everyone who played our game at the MAGFest Indie Videogame Showcase - we had a wonderful time showing it and we really appreciated your feedback. We've fixed many of the bugs you pointed out to us and have made some changes to make the gameplay a little more intuitive. The most recent build is now available for free on IndieDB. Above you will find our new trailer which covers some of the improvements we've made since our last video in November. I'm going to talk a bit about what we've done and what we plan on doing next.
Among the bugs we've fixed are crashes triggered when resource buildings are destroyed, clicking on an unoccupied miner, destroying Multis barracks, and seemingly random crashes related to enemy AI. Other bugs, such as stacking GUI panels, will take more time to correct.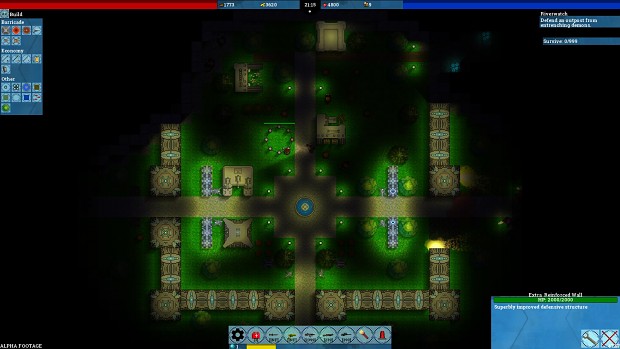 Instantly opening crates will get players into the faster, and provides a more intuitive interaction.
We've changed the way crates work - of all the people who tried out our game at MAGFest only four people understood that you had to stand by the crates to continue receiving resources. We thought this was intuitive, as it is how all other resource gathering works in the game - now, however, clicking once on a crate instantly gathers all resources and drops any items that are contained within.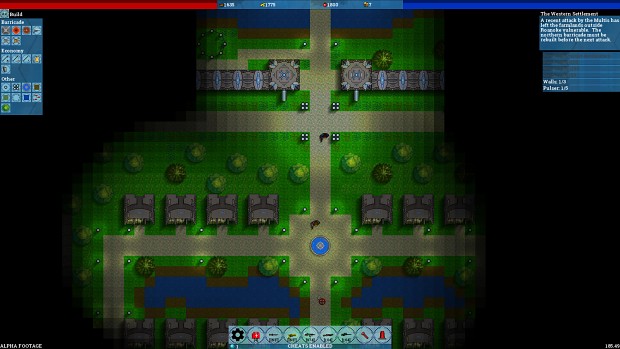 We love how this city looks - unfortunately, it is a slow introduction to the game and we plan on changing it.
We intend to completely re-write the four campaign missions/tutorials currently included in the game. On the first day of MAGFest we were using the tutorial as our demo - we quickly realized a what a slow introduction to gameplay this really was and ultimately changed our demo mission to "Riverwatch." New campaign missions will more heavily emphasize construction and will ensure the player gets into the action much more quickly.
Moving forward, we want to focus on polishing our demo and getting ready for a Steam Greenlight campaign and Kickstarter. At this time feedback is more important than it has been ever before - we appreciate everything we've heard so far and encourage you to let us know any thoughts you have after playing the most recent demo.
Additionally, our Mac release is being tested - we hope to have that out before too long. A linux build will follow shortly after.
In its current state, Harvested contains most of the systems we would like to see in the game - we've come close to closing the loop, and at this point we are more concerned with polishing these systems and expanding them (through new buildings, enemies, upgrades, etc) than we are with adding things that are completely new.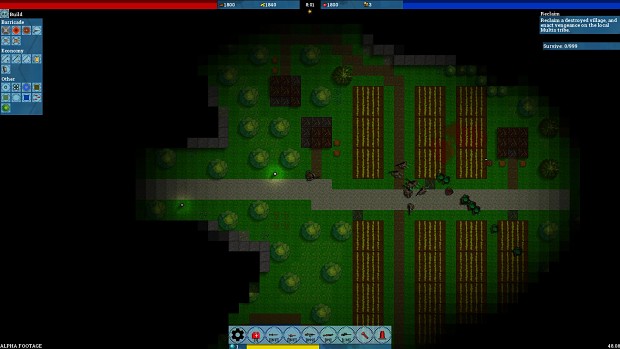 Expect more units to diversify the battlefield, for both the Multis and Demon factions
Thank you again for all of your feedback and support. It's been a long two and half years that got us here, and it means everything to us to know that you appreciate what we have done.
- Bret