Isotope 244 is pleased to announce that Machines at War 3 v3.1 is released for macOS. The update includes 64 bit code, a new unit, new features, and bug fixes. This real time strategy game features over 130 different types of units and technologies to build and wage war with. The game boasts 21 campaign missions, unlimited random map skirmishes with many settings, and network multiplayer to challenge friends.
Over 1200 players rate the game 4.7 / 5 on the App Store & Google Play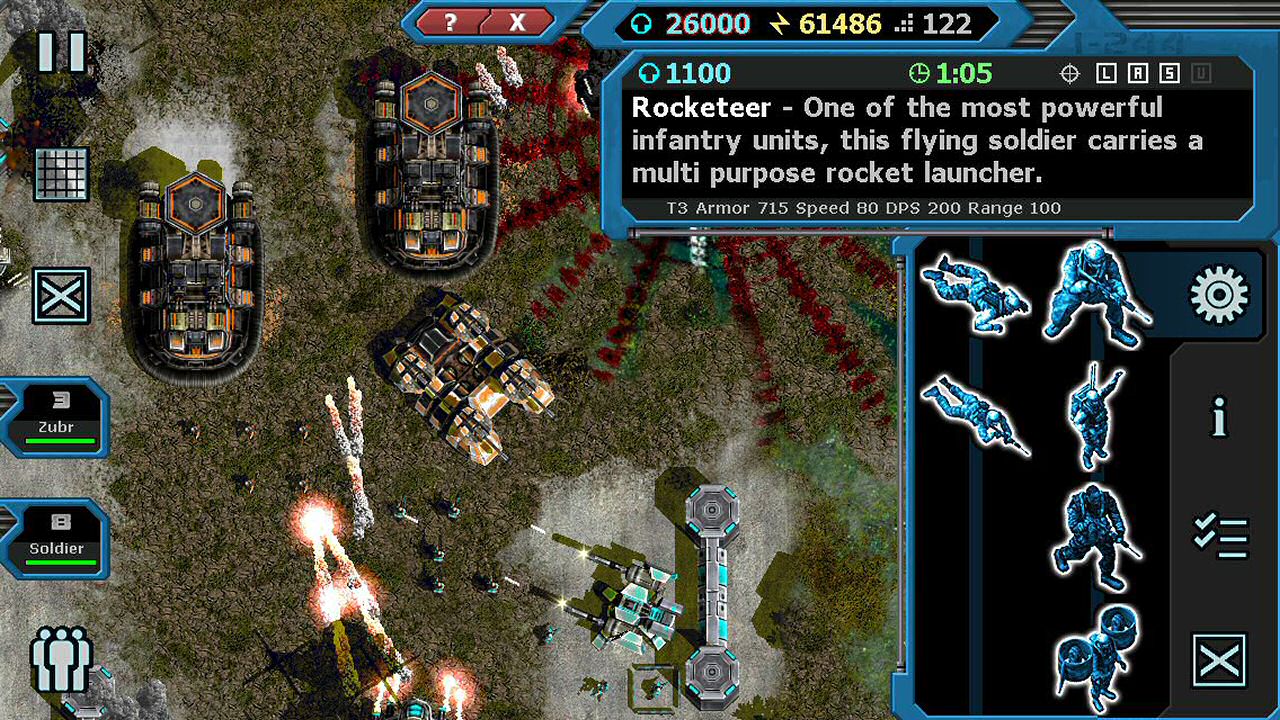 GAME WEBPAGE - APPLE IOS - GOOGLE - AMAZON - MAC APP STORE - STEAM
WHAT'S NEW

New Ignis flamethrower unit.
You can now swipe the touchpad with two fingers to move the view.
New sound and window engine, no more black screen.
Many bug fixes and performance increases.
64-bit support.
Review Quotes
"The best RTS game available on iOS." - MobileTechReview
"Machines at War 3 has a variety unmatched by other RTS titles." - Nizulo
"The randomly generated maps mean that the experience is new each and every time." - Daily Joypad
Game Features
Build over 130 different types of units and technologies
Rescue the Omicron Initiative in 21 missions
Command and conquer massive 5,000 unit battles
Play unlimited random map skirmishes
Conquer four friends in online multiplayer combat
Deploy a full arsenal of infantry, aircraft, naval, and ground forces