Hey, everyone!
As promised, it's now time to reveal Lucas in all his glory. You know the drill, it usually takes a thousand tests for us to find the one. So get ready for the final part of Lucas' character design journey. We'll pick up right from where we last left Lucas on our introductory article, fleshed out but still with many details to decide: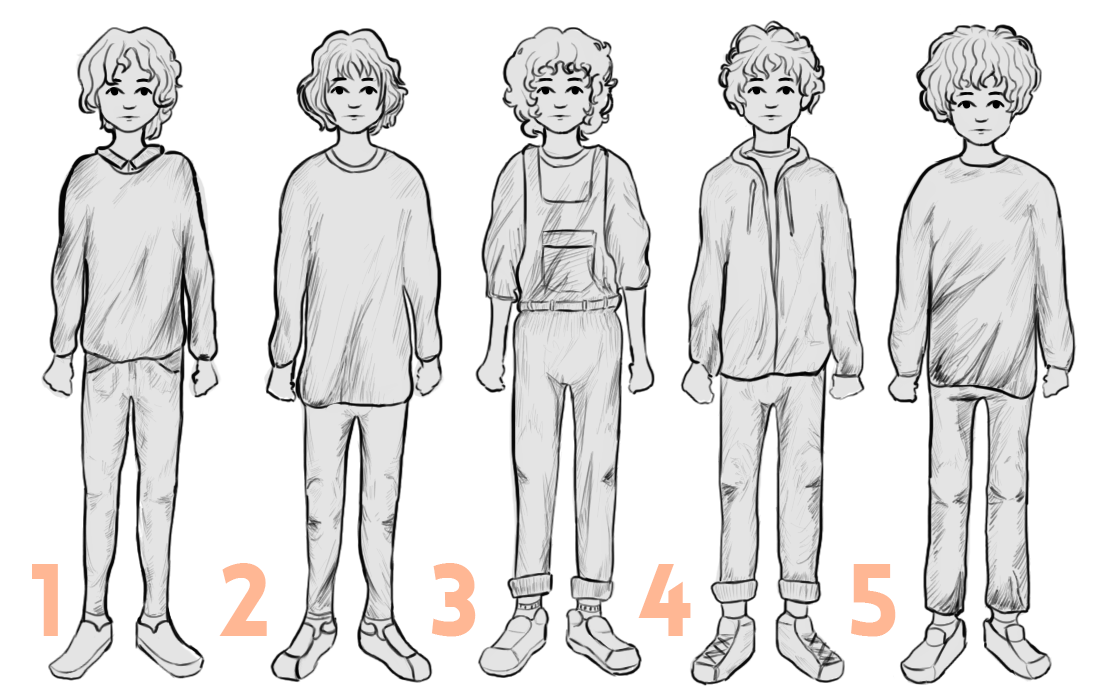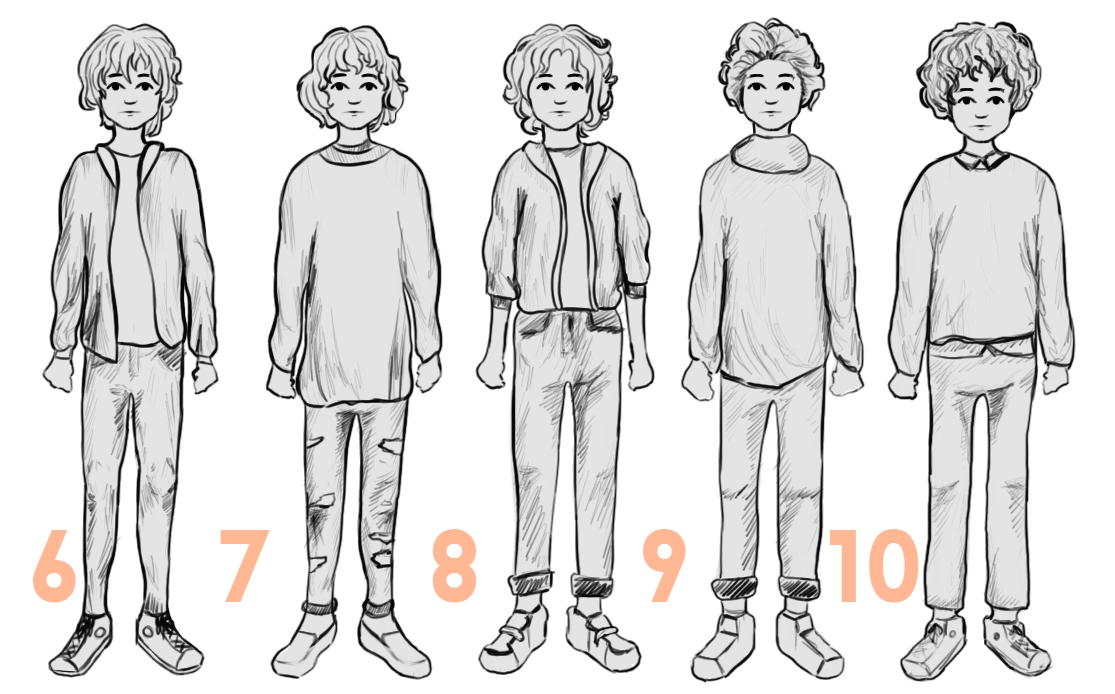 So, after choosing the most suitable clothes and hairstyles, it was time do develop them, adding details to the clothes and shoes.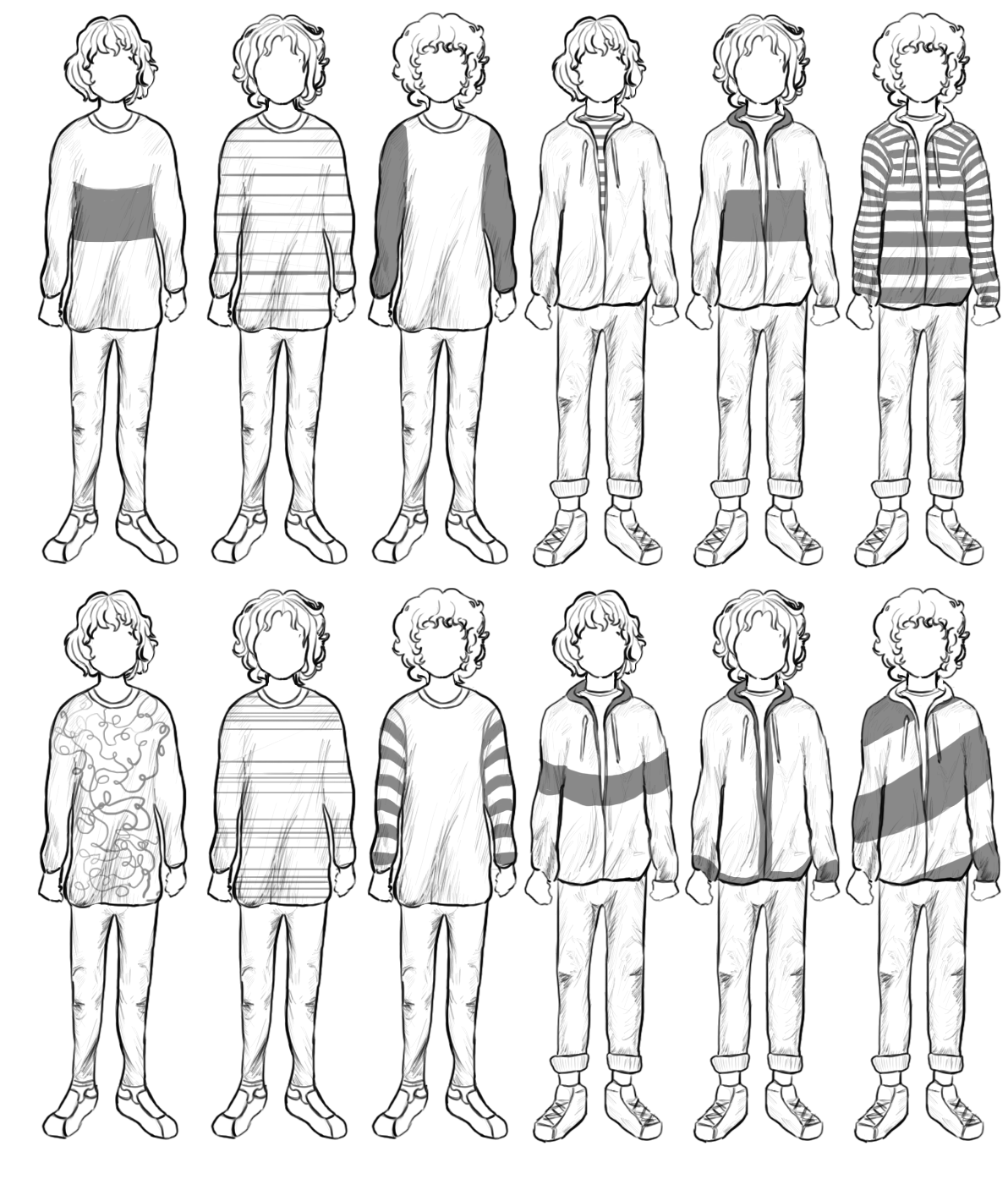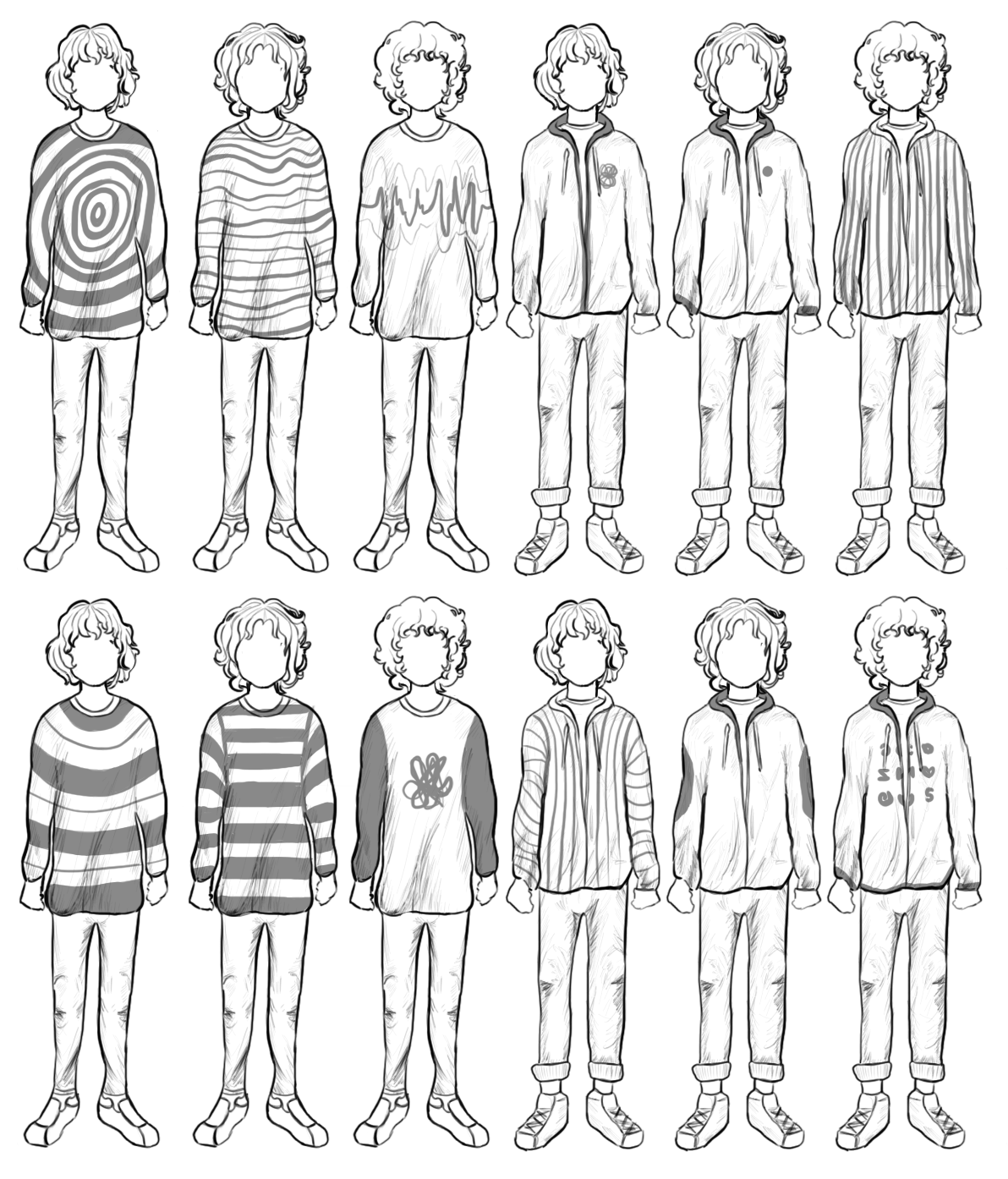 We went a little overboard, as we sometimes do, but it was important to test all possibilities under the sun so that we had lots of options to choose from. So we picked one sketch with a jacked and another with just the t-shirt and turned them into six options for each of them.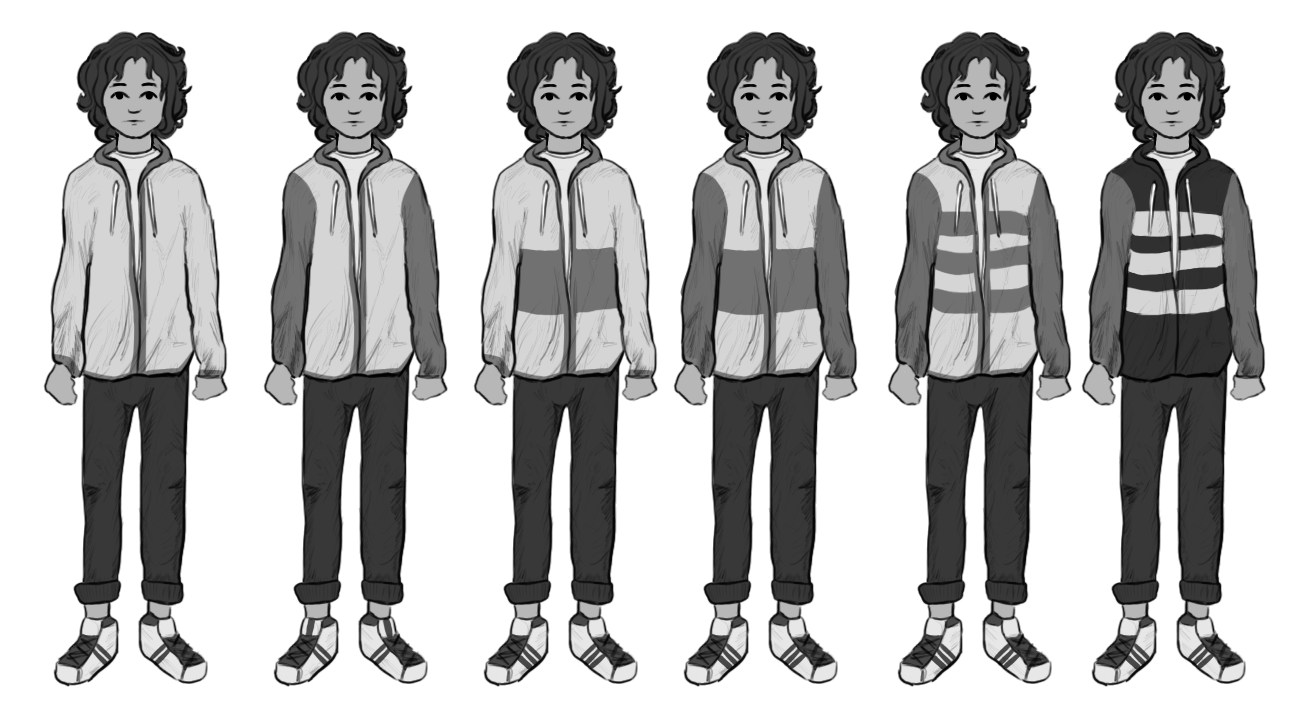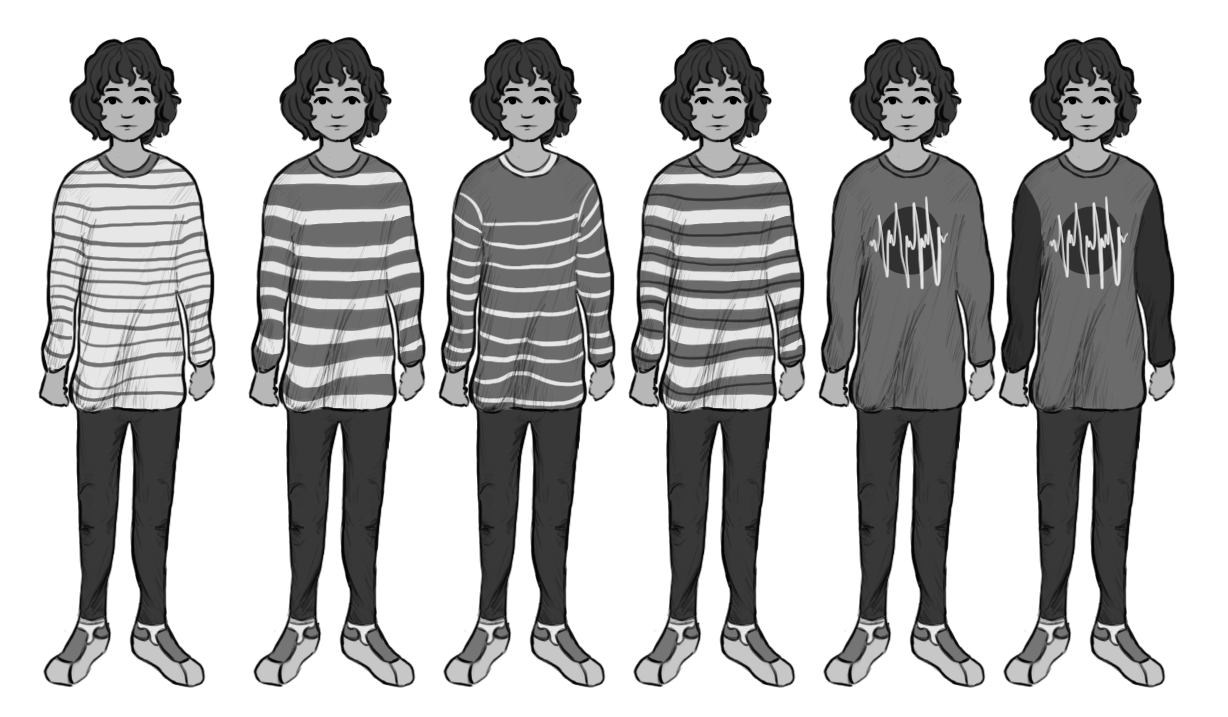 When we finally settled on a clothing design that seemed to represent Lucas' essence and personality, it was time to test skin and hair values.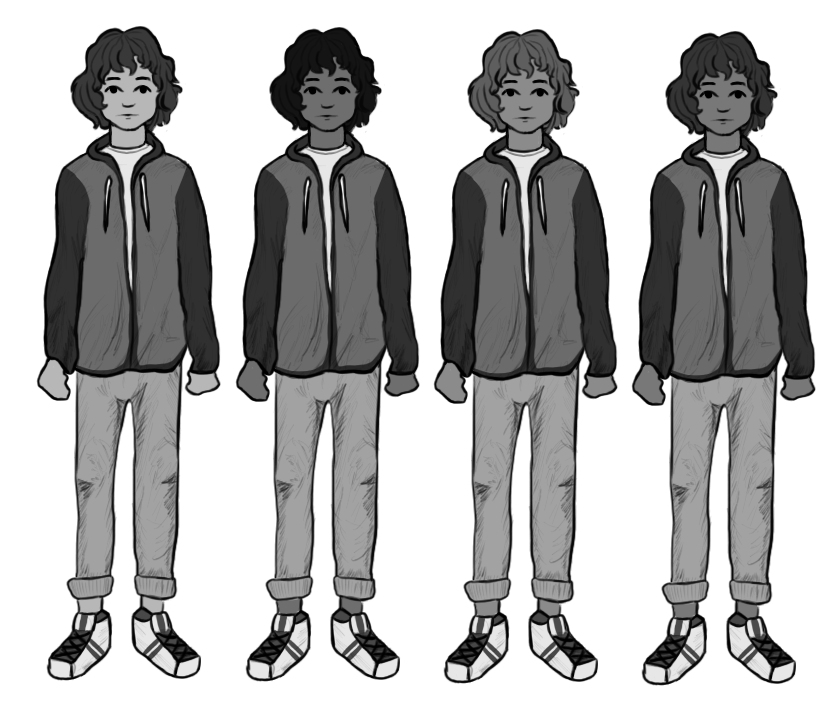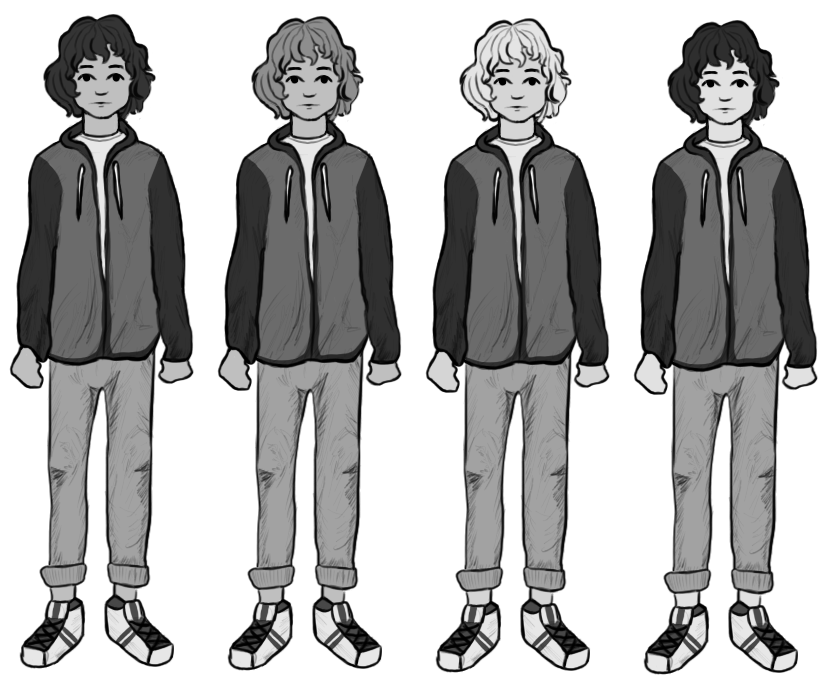 And then came the hardest part, colour tests. By hardest part, we mean picking just one option out of all the possibilities. Having too many choices can be just as daunting as having no choice at all.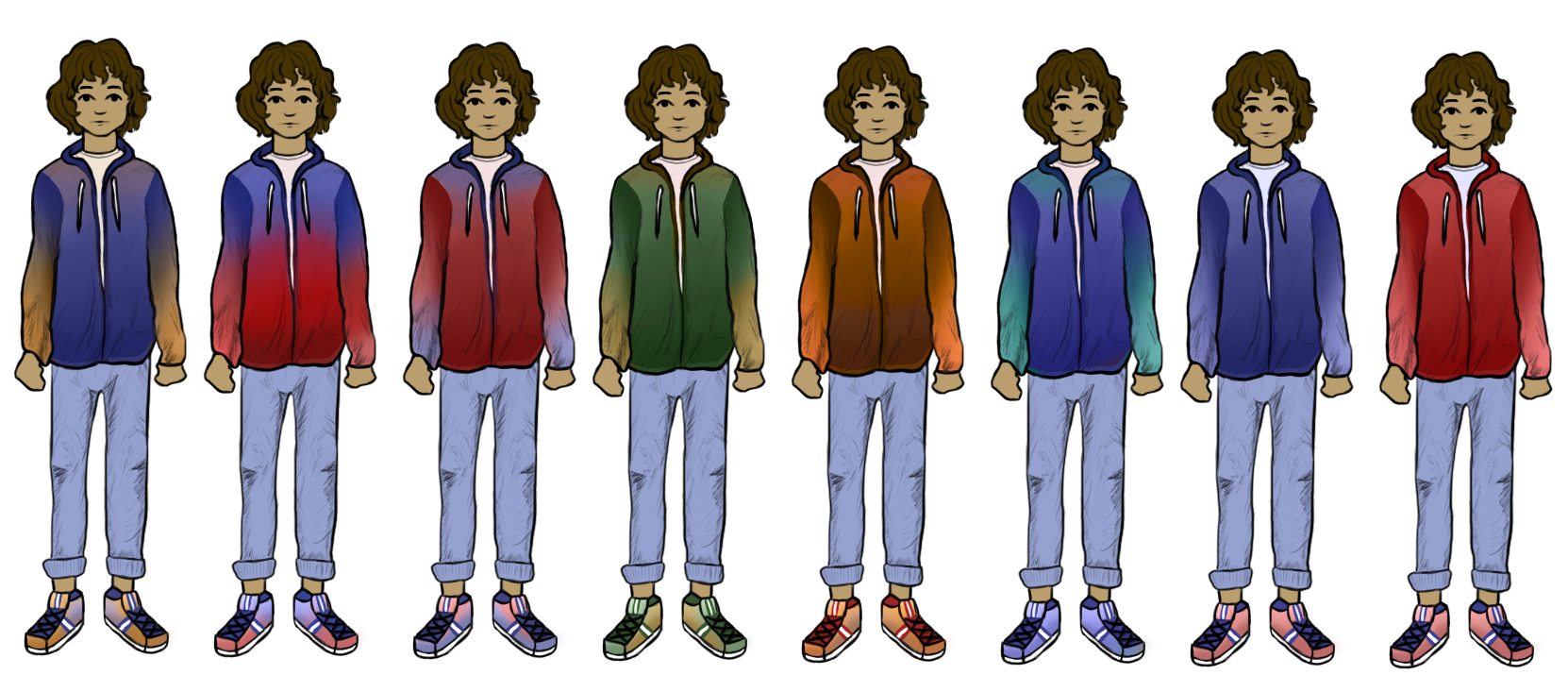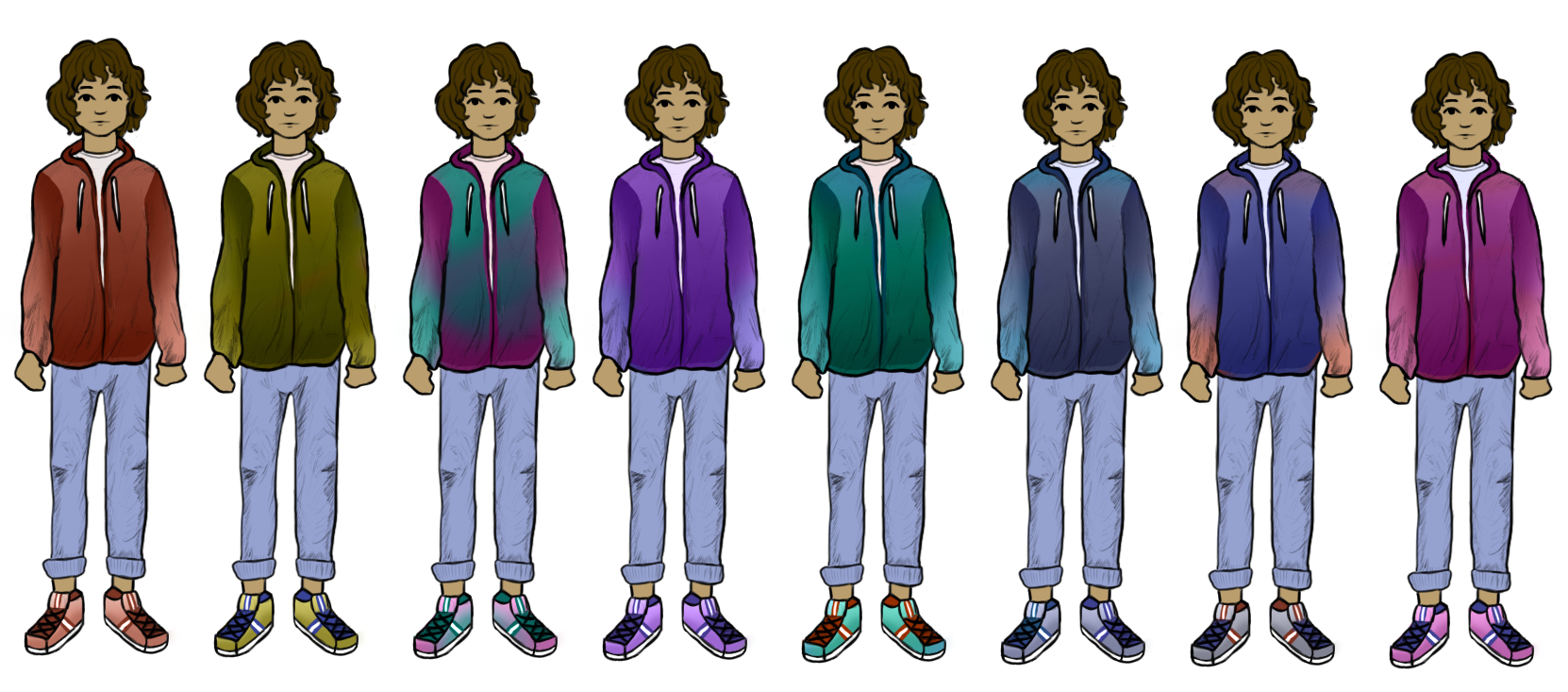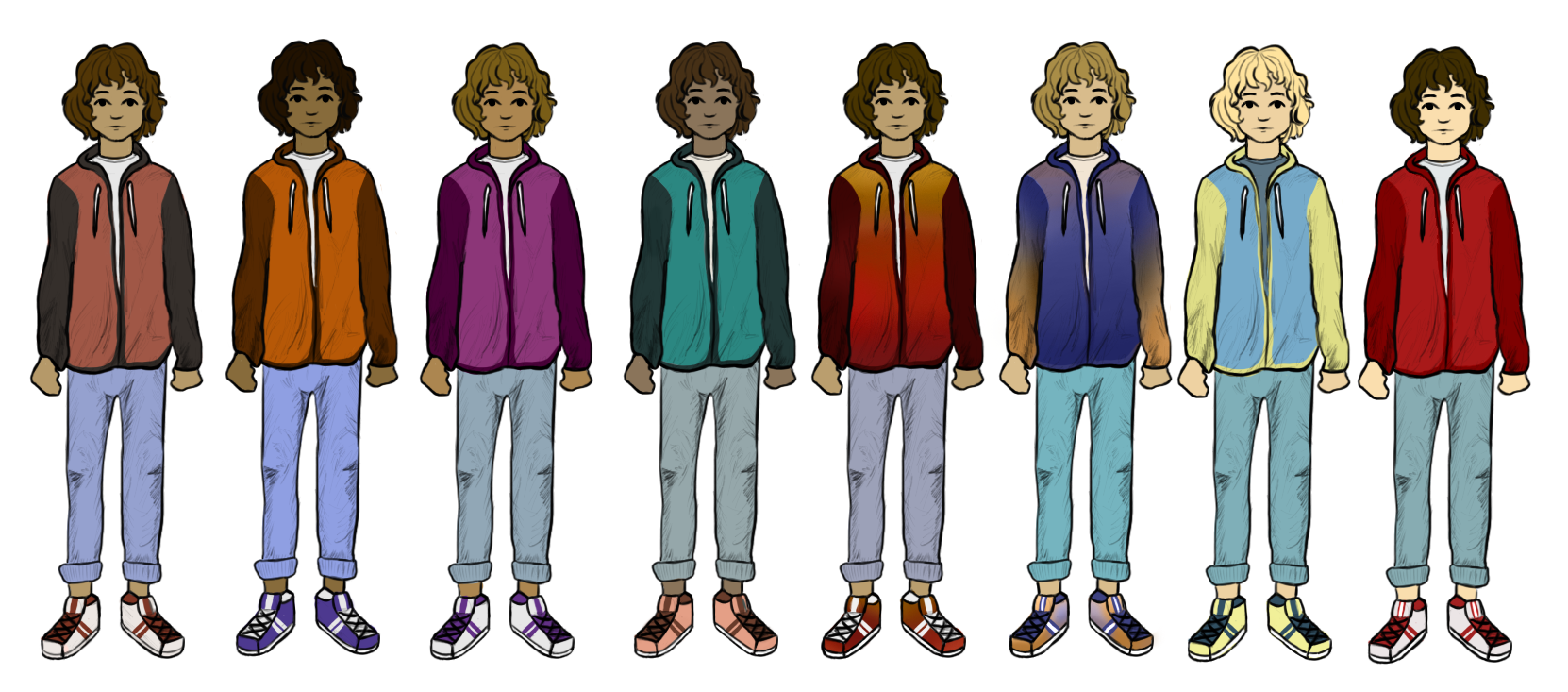 So we tested facial features and facial expressions before finally deciding on clothing colour options.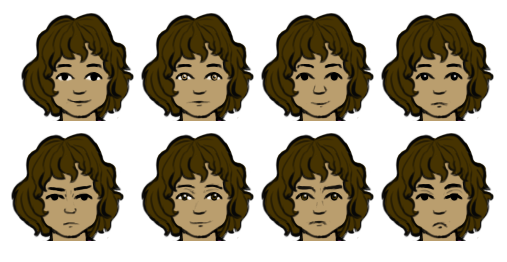 But alas, with Lucas' body, hair and facial features out of the way. we couldn't postpone the formidable choice anymore. However, we managed to whittle down our choices to four: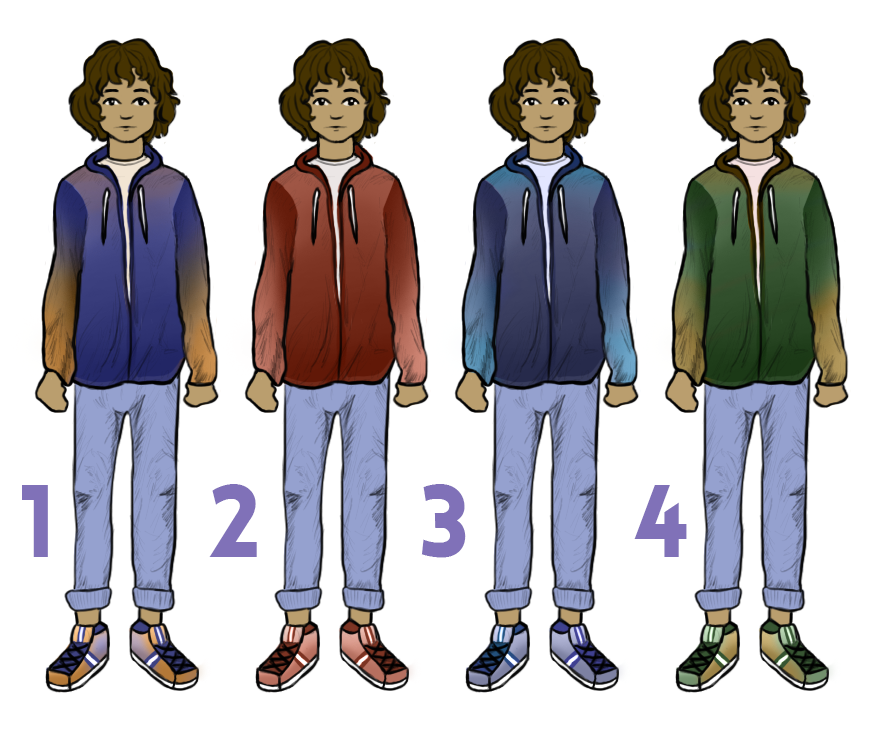 Which one do you prefer? We need your help, so we would appreciate it if you voted on our Twitter poll and helped us make a decision.
More to come soon, stay tuned!
#gamedevelopment #indiedevelopment #indiegame #indie #gameart