We made perks a lot cheaper! Now for just 30$ you'll receive all (paid and free!) content for Arenum. This perk can be worth more than two hundred dollars (200$)! If you think this project is worth of donating throw few bucks in! This is an unique chance to gain these perks – after the campaign is over they won't be any longer available.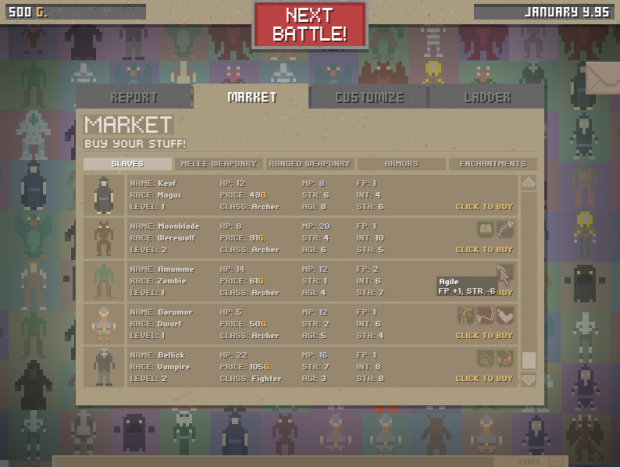 Also, we are making great progress with the next game update. Online chat is complete and ready to go and we have overhauled the enemy AI! They'll now use different formations and tactics to kill your gladiators! Stay tuned, the new update will be released in few days.
Check out our indiegogo-page! You can also download the game demo from there!
You can donate (in order to claim the perks) only now when the campaign is up. After the campaign is over there is no way to get these perks.