Precision platformer LOVE 3 lands on Nintendo Switch and Steam
December 7th, 2021
____________________
Find Hope Within the Hopeless
____________________
PHILADELPHIA, PA--September 20, 2021 || Screenwave Media Games and Mokuzai Studio are excited to announce the December 7th, 2021 release of LOVE 3. As fiveEight, face challenging obstacles, discover hidden secrets, and try to find hope within the hopeless through precision platforming and exploration.

ABOUT THE GAME
With a minimalist aesthetic evocative of retro titles, LOVE 3 immediately announces itself as an addictive and modern challenge for today's gamers. You control fiveEight, a lone survivor searching for others in a mechanical, apocalyptic world, through 25 precision platforming levels of cogs, spikes, keys, bumpers, and beyond. What you find in the overlooked corners of these levels will influence fiveEight's ultimate fate, so make sure to leave no step, switch, or meandering path unturned regardless of the obstacles in your way.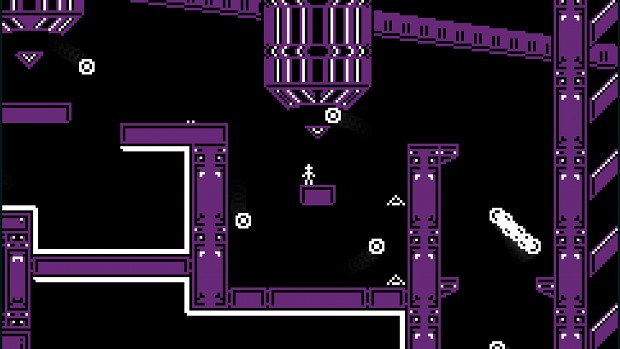 LOVE 3 is ideal for speedrun competitions, as the timing of every jump determines the accuracy (or inaccuracy) of your landing. Other mechanics, such as a custom respawn system, allow for a personalized journey through each labyrinth. With a vivid tricolor scheme, satisfying SFX, and a new soundtrack by James Bennett, LOVE 3 is sure to provoke your senses as much as it does your skills.


FEATURES
Experience pick-up-and-play precision in 25 aesthetically minimalistic levels

Enjoy a new soundtrack by James Bennett with original music for each level

Adaptive and diverse challenge: Set your own checkpoints and number of lives, toggle slow motion, or try out different game modes

Includes every level from LOVE, LOVE 2: kuso, and LOVE Remastered in addition to the original 42 track soundtrack

Compete for the fastest time across Speedrun Leaderboards on Steam for the game, or for individual levels

Unlock a total of 22 achievements

ABOUT THE LOVE SERIES
The first LOVE was originally released on Steam in 2014 and later received a Nintendo Switch release. Just like LOVE 3, LOVE is a short and addictive challenge set against the backdrop of minimalist design. The game contains a custom respawn system, 16 levels, 12 original songs, competitive scoring, and multiple ways to play. As long as a player is on solid ground, they can leave a checkpoint at any moment during their run. Beyond the visual aesthetic and unique mechanics, James Bennett's soundtrack completes the vibrancy in the simplistic three-color atmosphere.


LOVE 2: kuso was launched on Steam in 2017 and received a considerable free content update when it was released a year later on Nintendo Switch. It follows suit with the franchise and provides players with a fair challenge to complete and master. Packed with 41 stages, players run, jump, and leave their own checkpoint through acid, disappearing platforms, giant saws, and more. James Bennett collaborates once more with developer Fred Wood to create an auditory experience as tight as the controls.


ABOUT MOKUZAI STUDIO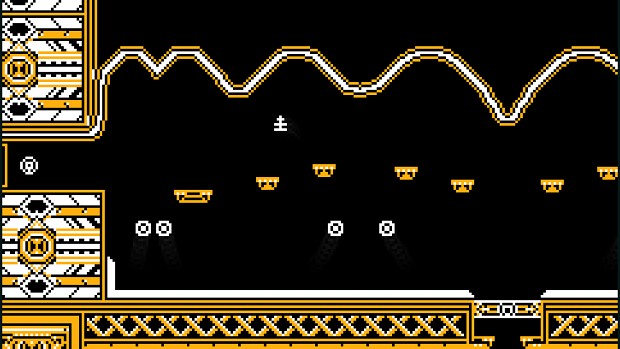 Fred Wood is an independent game developer from San Antonio, TX. When he's not shouting about games he loves or making new ones, he's often tinkering with all sorts of things under the banner of Mokuzai Studio. His previous titles include LOVE, LOVE 2:kuso, and Pulstario.


ABOUT SCREENWAVE MEDIA GAMES
Screenwave Media Games develops and publishes character-driven, accessible, and retro-inspired video games. With years of experience in online content creation, an international team of skilled developers, and a shared love of titles from our past and present, we aim to build unique and unforgettable games. Previous releases include Angry Video Game Nerd I & II Deluxe and Eagle Island.


Release Date: December 7, 2021
Platforms: Nintendo Switch, Steam (Windows, Linux, Mac OSX)
Developer: Fred Wood (Mokuzai Studio)
Publisher: Screenwave Media Games

Official Release Trailer | Press Kit | Steam Page | Website

MEDIA CONTACT
Screenwave Media Games
Tara Tomaino
Gaming PR Coordinator
tara.tomaino@screenwavemedia.com
(855) 908-8823 ext. 715