Hmm, so a lot of misc. things have been done...I have a few small requests that would mean a lot to me:
First, please vote for us above for indie of the year on IndieDB!
Second, please rate us a 10 if you like Anodyne!
And third, if you retweet this tweet ,it will help me in trying to win an OUYA devkit!
News updates:
1. I finished the soundtrack...or at least all that will be necessary for the playable game. Something I'd like to do is write short re-interpretations of the dungeon songs for each dungeon boss, but I don't know if I will have time for that. I think the soundtrack clocks in at a little over 70 minutes or so! Lots of music!
Here is a piece I recently decided to add, and have been working on the past few days. It's made more progress since this version, but I still need to fix up some things about it.
2. I finished the mobile GUI - Jon made some sprites and I got around to doing the yucky programming of making them change frames when you press on it and so forth. INTERACTIVE!
3. Small, I made this sort of fancy static/grayscale filter which is used in an area in the game. The picture itself has an explanation of how it works (a sort of crappy explanation, I might do a better explanation at some point.)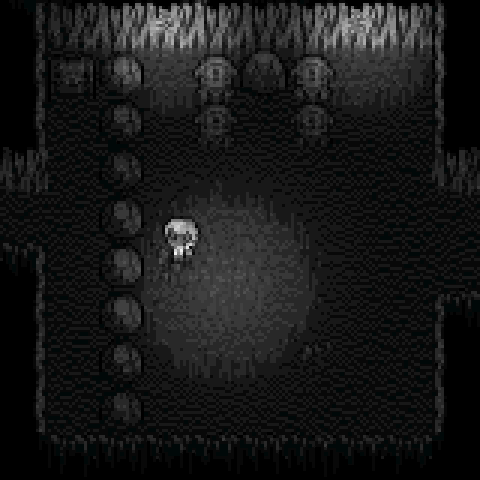 Another amusing picture is this, when I made a small mess-up in programming the filter: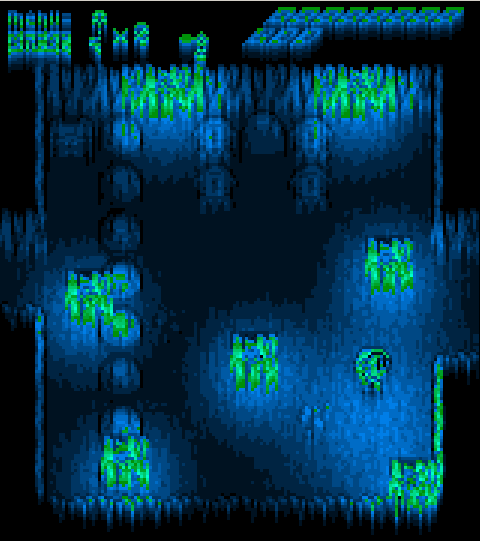 Other stuff: I've worked on a bit of dialogue - dong a little bit of writing for some of the areas, which is quite fun! Giving voices to sprites and the like...
That's it. There are some other things (like patch support - now I can patch the XML tree for dialogue and game state so you can get updates to the game without messing up your save!!!), but I've covered the major things.
Thanks for reading, see you later...(and don't forget to vote for us on Steam Greenlight!!) Also, if you get the chance, retweet this tweet: - it will help me attempt to win a devkit for the OUYA, so I can hopefully put Anodyne on the OUYA!!