UI rework is coming to an end!

I'm very happy with how it looks now - buttons will move, features will be added and removed, but the style will stay the same.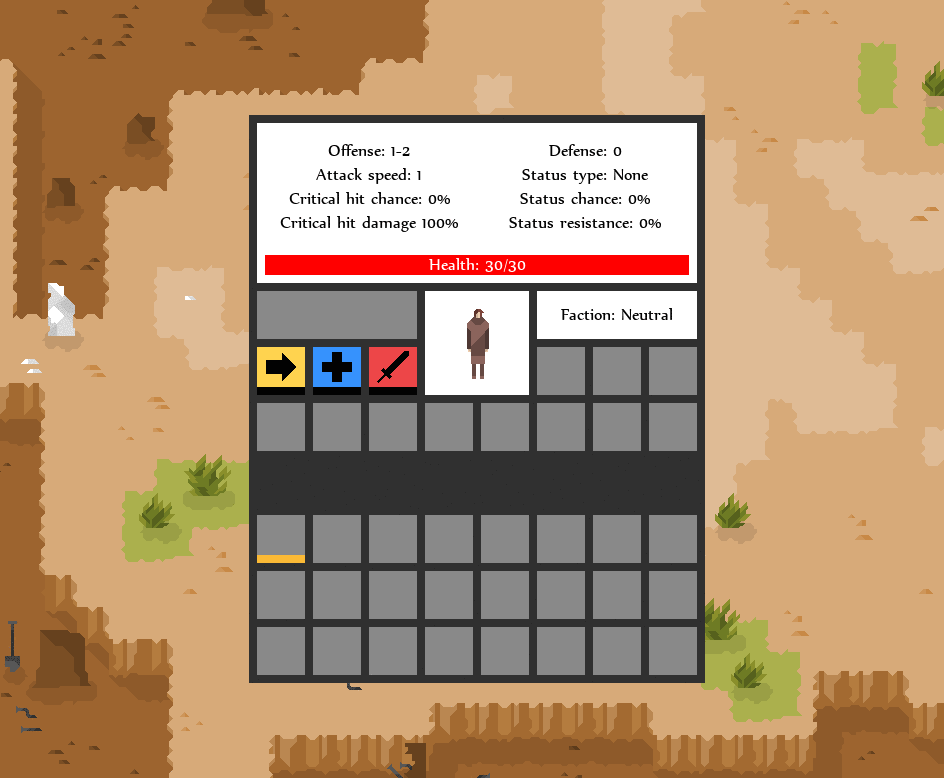 Another thing that will make it to version 1.0 is the new tooltip system!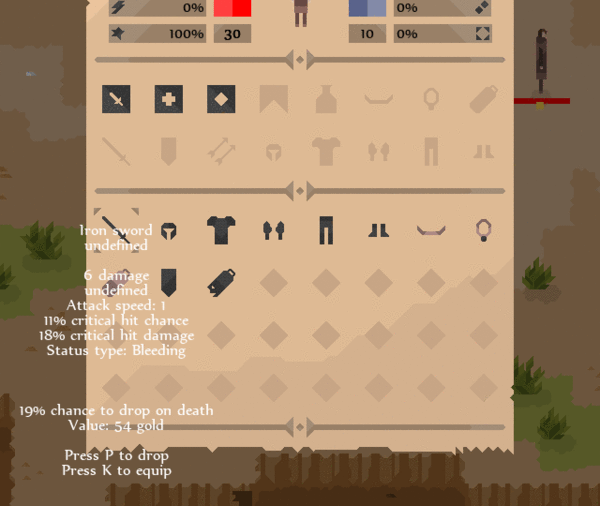 They are incredibly versatile and easy to customize - they will be crucial in building the rest of UI.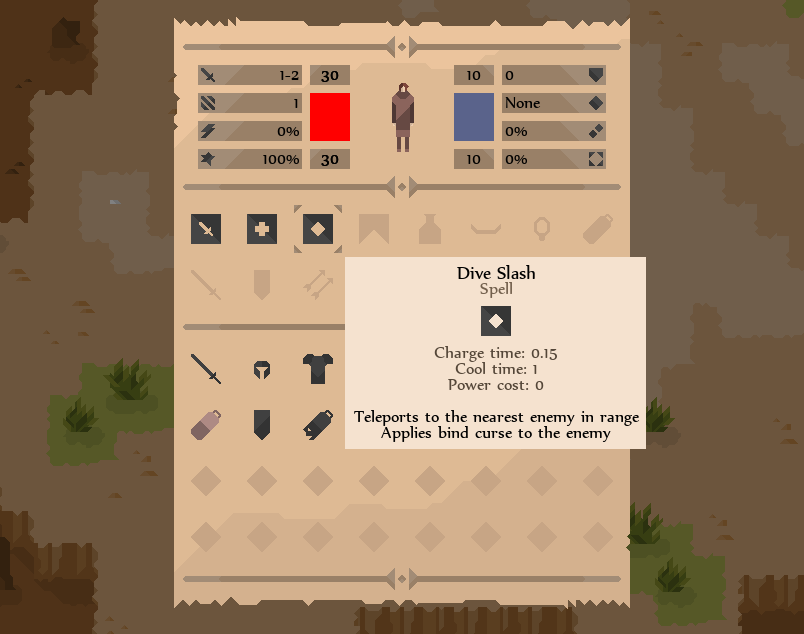 The next tasks are to convert the rest of UI to the new style - currently, only the Items page have been converted - and make a new HUD.

I'm hoping to do that next week and then start working on combat changes I've written about in the previous entry.

Until next time!