GETTING LOST IN THE GAME
As time goes by, and the more we keep adding to the game, the longer our playtests seem to take. With little to no crashing, we find ourselves relaxing a bit more and just playing to play. Which has been awesome. In this weeks blog, Devero talks about what happened in last weeks run through:
"The goal for this week's play test was to try new strategies. I knew that some of our team members had settled into their own style of playing, and I wanted to disrupt them. Since the Dracken was the newest playable unit, I went straight tech. It almost cost me the game, but in the end I was victorious.
You should have seen Justin's Wallagedoon. A massive number of walls surrounded his base. Kevin had to sacrifice many units to break through. A pure FPS player, Justin, didn't realize he would become addicted to building RTS walls... lol.."
Read more about what happened on our blog here.
UNIT SPOTLIGHT - ENCHANTRESS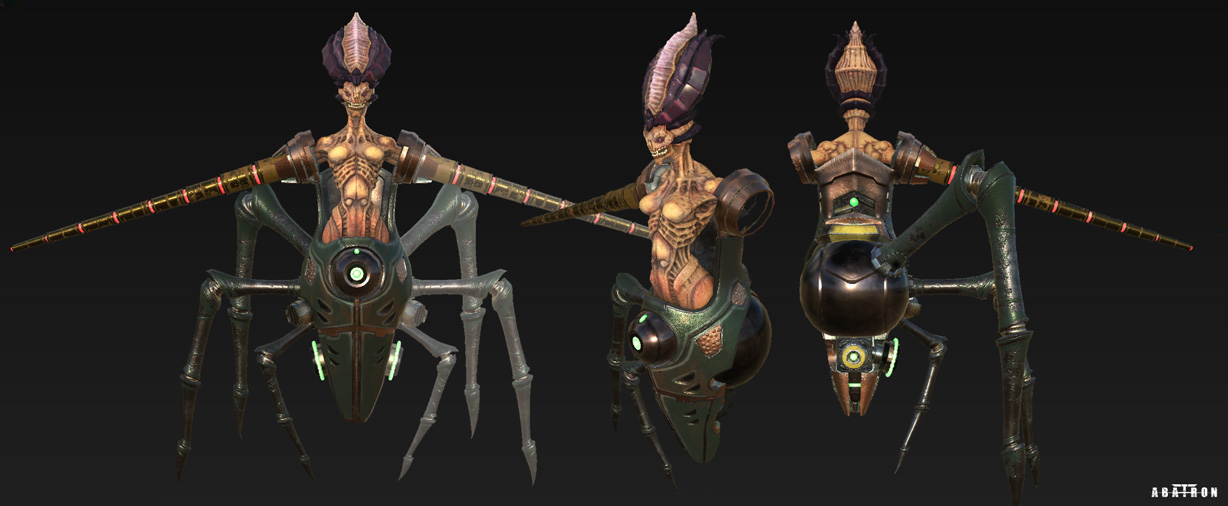 The Enchantress, the creepy crawly unit that will be your savior. With her heals, recalls and shields, her demonic and spiderlike appearance will soon look almost angelic in your eyes when she's saving your ass. Let's take a closer look at just how essential she'll be to your army:
Heal Plz! The Enchantress's main "attack". Used only in RTS mode, pick a single target to heal them. Easy Peasy.
Get over here! Also used in RTS mode, the Enchantress can select a small group of units and teleport them to her location. Super useful when you're trying to save units from being slaughtered from across the map.
Life drain This ability is used while in FPS and will drain the life of a single target, damaging them. This will replenish your mana so you can keep throwing out heals.
I need some cover! The Enchantress's second attack is a shield. Also a FPS ability, you can pick one other unit to shield them for a short period of time.
Hover Eventually, you will be able to upgrade the Enchantress so she can hover. This will allow you to get around faster and potentially move over small gaps. This will also unlock the recall ability.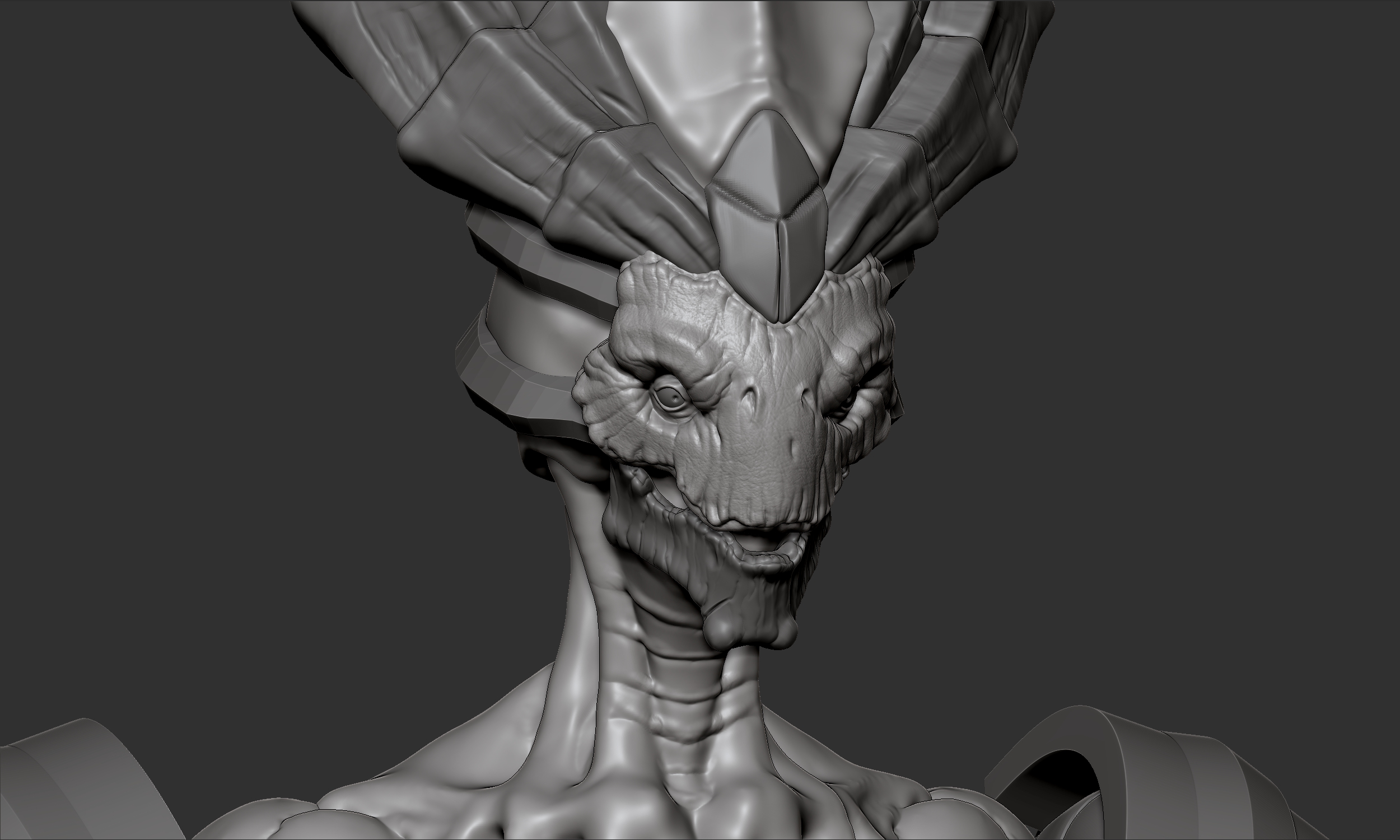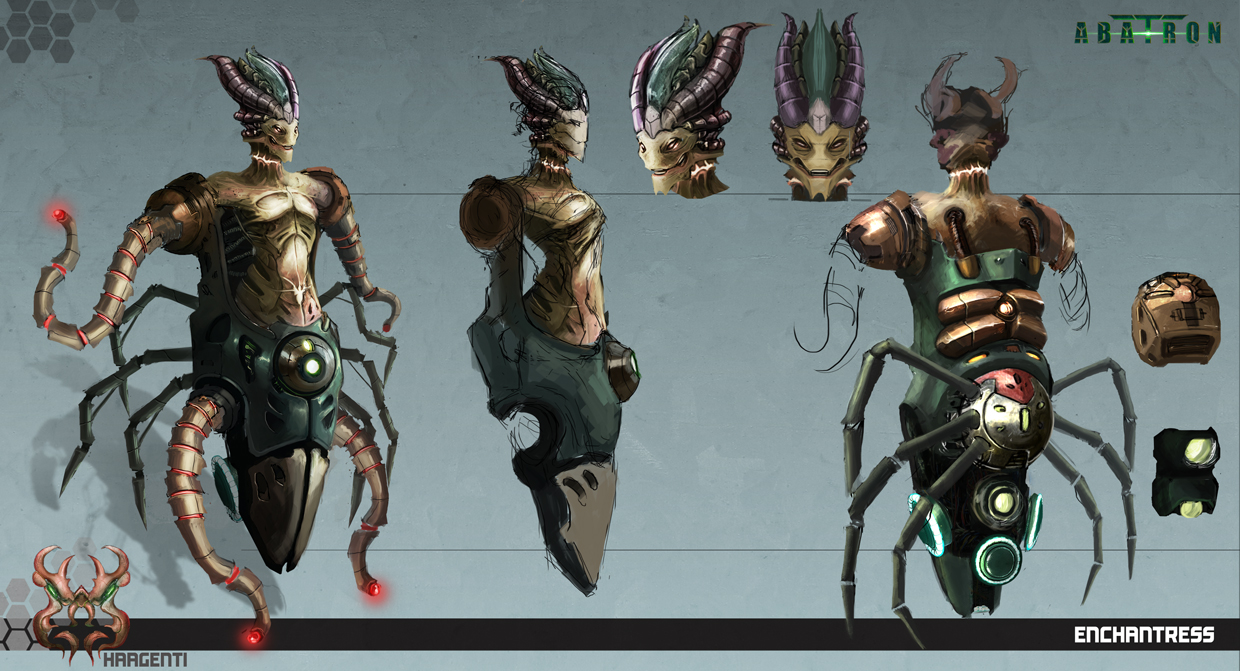 MAPS MAPS MAPS!
In Abatron, we want to keep things fresh and interesting. Different environments, map sizes and types, will ensure that no game is the same. Right now we only have one planet completed and that is the planet Nekros. Nekros is mainly rock with lava pits and geysers mixed in. On top of that are nests of critters to avoid or attack. Up to you. Each planet will have several maps to choose from, depending on what mode you want and how many players you have.
Having different maps allows for different game modes. We've been messing around with different varients in our basic test map before commiting them to the final environment. You can see from the image below that we are considering something that might be considered a Battle Royale/Hunger Games type map....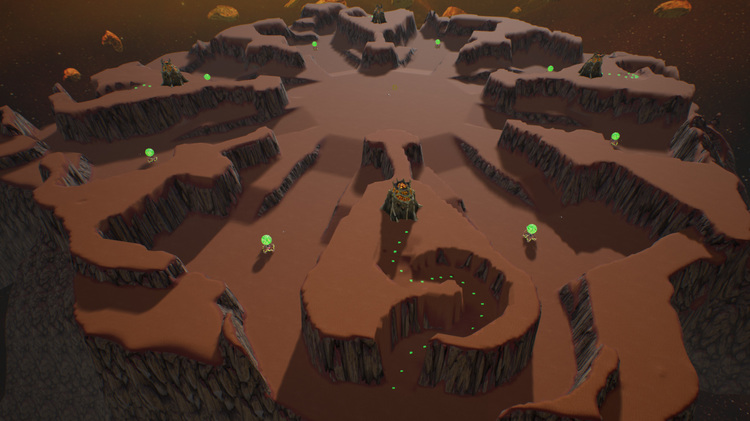 That's it for now. Be sure to subscribe to our newsletter for our monthly drawing. One winner receives a copy of the game! (upon release) We also give out other free goodies like wallpapers, so please join us!