Lost Hope Update 13:
Progress, player animations and a new enemy
During the last 2 months, we have been working hard on many aspects of the game. Our main goal during this time has been to develop a detailed event system that can help us finish the game sooner and with great quality. It may take some time right now, but it will help us to build the game in a way we can compare it with LEGO(easy to construct once you have the required pieces). We know there are some options in the market that can manage events and help with the development but none of those had the level of customization we wanted. That is why,in order cover our own requirements, we decided to invest some months in the development of our own program to handle the game flow and then attach it to the game engine Unity.
But enough about the internal aspects of the game, on this article we want to share some of our progress regarding the player and the enemies.
Player
As you may have read in another article, the player has the option to equip different types of weapons. We introduce to you the shotgun!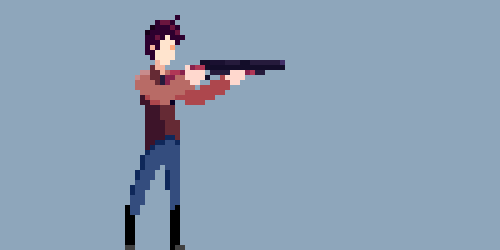 This weapon can deal quite a lot of damage to enemies that come close to you, so save your bullets and use them wisely! In Lost Hope you will be able to collect different shotguns so you can have an idea of how they work in the GIF image above
Now, something we already showed in-game but wanted to show it without light effects. The fire axe!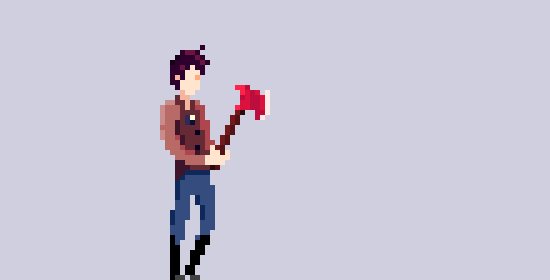 Most of the blunt weapons in the game will play a similar animation, you can find stronger, more durable weapons in the game but nothing like an axe to make those mutants perish and save yourself some bullets! We were thinking about changing some details in the animation to have a more natural swing with the axe. But we also want it to be a fast and fluid animation so we are still debating what changes should be made.
Learn to use your weapons, if not ... you may have an horrible end!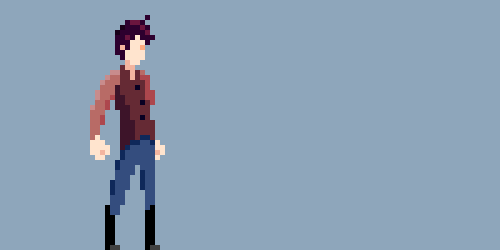 That is one of the death animations from the main player. There will be other death animations depending on the circumstances of death. This one may be triggered from a violent slash of a mutant from behind.
Enemies
You already know the devourer but in case you have forgotten about him, here is a GIF image of a strong attack that serves as a reminder you should not mess up with it!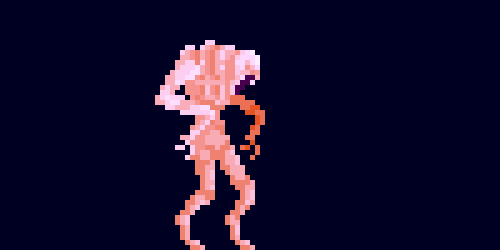 As we stated in other articles. we will have variety. We introduce to you your next nightmare, a mutant that shows suffering and madness but is as thirsty of blood as the devourer: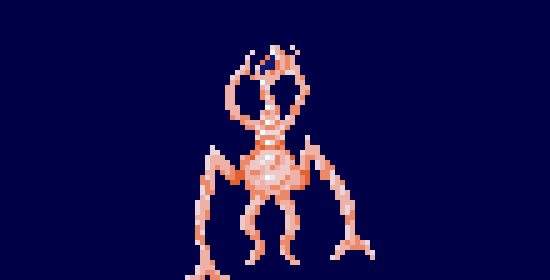 We will cover this mutant in another article in the future, but in the meantime we can only give you an advice: Look at your surroundings.
That is all for this article! We will continue developing Lost Hope with great enthusiasm and create a significant experience for you. Of course there are a lot of things we have done such as new streets, rooms, designs, story and many other aspects we will show when the right time comes. Stay tuned for more updates!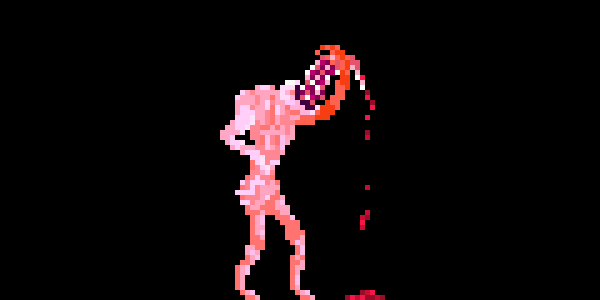 Somber Pixel: @SomberPixel
Adolfo:@adolfojo777
Arturo @Artan0728
Tumblr: Somberpixel.tumblr.com
Facebook: Facebook.com
Or directly here!