In the game of Lost Dawn, the player will get to know the heroes of Midtera, the ones that have the duty to free the world from the Darkness. The heroes the player will meet will all be different, with unique Talents, especially created to excel in a specific category of battling. It goes from the brawler who would rather fight with white weapons to a wizard who unleashes powerful spells against Obscuri, from the healer whose duty will be to protect the health of his allies, to the support that will give buff to the entire party. The player will decide who to use in his party and how to use it, without never forgetting that according to every situation, a hero can be more useful than another.
Here we will only talk about to leave the others for another time,
Aria Stormheart
The group will be lead by our protagonist Aria, 22 year old girl, born during a war between the Kingdom of Nox and the Kingdom of Snow. She has lived in a an orphanage with a bracelet as a proof of her origins since she has memory of it, Aria gave proof of her character and persistence since she was a child, becoming the hero of the children of foster home by being always a healer. Within the game, Aria will be a Swordwoman, her role in the party will be to deliver a fair dose of physical damages and we thought, structured and created her Talents precisely to go towards that direction.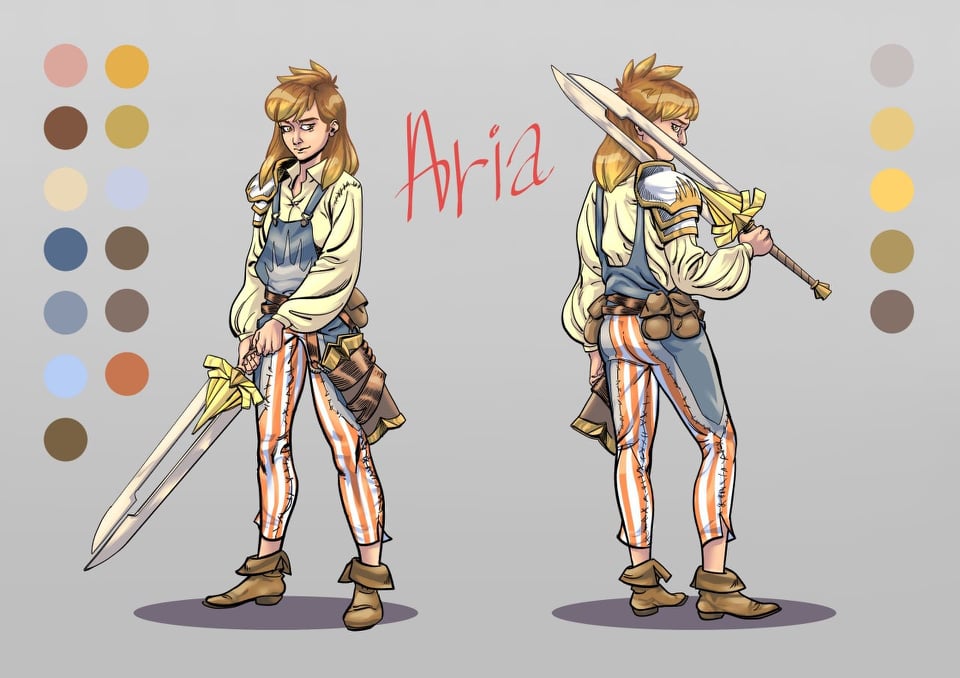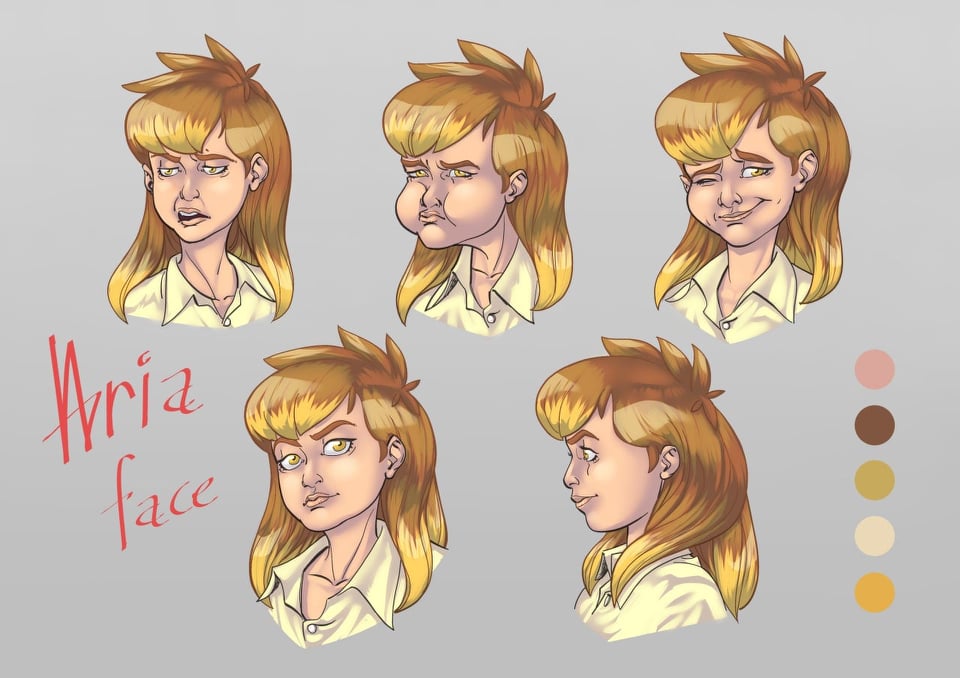 Edward Roy
Firstborn of a merchants' family, Edward Roy has always indulged his curiosity and keeping on doing research about everything that would draw his attention. When he was younger he travelled for some years with his father, with the aim of discovering the world and gather a personal collection of rare texts and objects, which lead him to know a lot about magic.
Within the game, Edward will be a Wizard, his role in the party will be to bring a lot of magic damages of all the elements. Edward is not very resistant and will constantly need to be protected by the rest of the party, but he is undefeated when it comes to the possibility to damage the enemies.

In our future updates, we will talk about the other heroes.